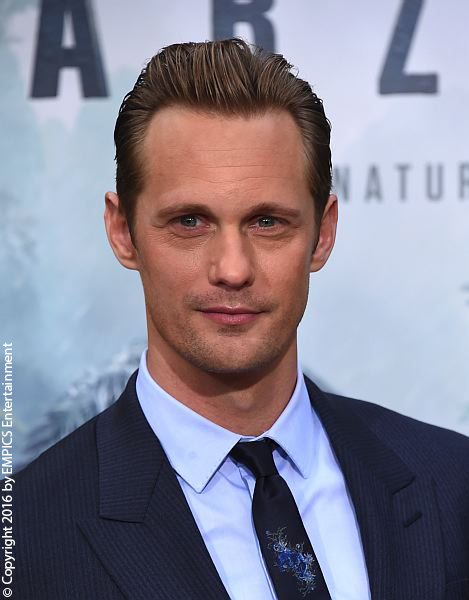 Me hungry!
Alexander Skarsgård reveals he was constantly hungry while filming the role of Tarzan in The Legend of Tarzan.
In a recent interview with USA Today, he says he ate "vicariously" through co-star Margot Robbie, who plays his wife Jane.
Although Alexander had to eat 7,000 calories a day while weightlifting in order to build enough muscle to convincingly portray Tarzan, he then had to slim down by eating six small meals a day. The meals contained no sugar, dairy or gluten. And poor Alexander wasn't allowed a single cheat.
"The goal wasn't to get huge. I didn't want him to look like a bodybuilder, I wanted every muscle to be there for a reason and have a purpose." But "I just missed food," he says. "I would always finish my little box and be like, 'OK, three hours until my next meal.' "
Margot applauds Alexander's discipline.  "It was such a long shoot. I could maybe diet for a role briefly, but I couldn't sustain it," she admitted.
The Legend of Tarzan hits theaters July 1, 2016.
Could you stick to a diet for that long? Do you think the hard work paid off? Let us know in the comments below! ~Yanis Khamsi