Alice Through the Looking Glass – reviewer to reviewer
By Tribute on May 27, 2016 | 3 Comments
In the follow up to Tim Burton's remarkably successful 2010 film Alice in Wonderland, the visually stunning Alice Through the Looking Glass takes viewers back down the rabbit hole and into Underland as Alice (Mia Wasikowska) is tasked with pulling her pal the Mad Hatter (Johnny Depp) out of a funk he's fallen into. In order to achieve the feat, she travels back in time and confronts Time himself (Sacha Baron Cohen) on her quest to uncover some long-kept secrets and dark truths. Based on the famed Lewis Carroll story and directed by James Bobin (The Muppets), the film brings back many familiar faces to the screen, from the Red Queen (Helena Bonham Carter) to the White Queen (Anne Hathaway) and the Cheshire Cat (Stephen Fry) to Absolem the caterpillar (in his final role, the late Alan Rickman).
Our staff writers Shelby Morton and Matthew Pariselli attended an advance screening and sat down to discuss their thoughts…
MP: There's quite a bit of material to dig into here so let's take the plunge. What did you think of the film?
SM: I liked it. Quite a bit more than I thought I would. Full disclosure: I watched Alice in Wonderland the night before the screening so I would go into it fully versed in the Alice world. I liked that one quite a bit, and didn't expect the sequel to match it. But, in a lot of ways it did. Through the Looking Glass is a gorgeous movie to look at, less CGI-heavy than the previous installment, and I was happy to delve deeper into each character's backstory because I'm quite fond of all of them — even the less likable ones.
MP: Fair enough. Now, full disclosure from my end: it's been a while since I saw Alice in Wonderland. That said, I felt this film failed to capture some of the magic and enchantment Tim Burton's initial picture brought to the screen. Although all those visual elements were there — spectacular effects, vibrant colors, the beautifully imaginative production designs — I felt the story lacked substance in some crucial areas. Is that just me being picky or did you get that vibe too?
SM: I did. As the movie progressed, I questioned whether or not it was all necessary. It's important to explore each character and their respective pasts and using time travel is a pretty convenient way to do it. But going to such lengths for the sake of snapping the Hatter out of his depression?
MP: I know, I know! I'm all for that zombie look he was serving when things got real dark for him, but the dazzling, engaging technical elements are the film's strengths and it offered up those in style. What do you think about the much-talked about 3D aspect?
SM: There was one scene at the top of the movie, that leapt off the screen for me. I physically pushed myself back into my seat. That's the 3D that's worth it. I wish I had seen more of that. But, overall, if I take all logic (and possible symptoms of vertigo) out of the equation, Through the Looking Glass was a pleasure to watch. This particular type of moviegoer wants a spectacle, and that's certainly what Alice gave in spades. And, like I said before, it's all about the characters.
MP: I can't say enough about Helena Bonham Carter's Red Queen. She's unhinged, she's manic, she's a beast fresh out of her cage and I think she's perfection. Her performance reminded me of the wickedly wild Bellatrix Lestrange (of the Harry Potter franchise). So she was a highlight for me, a genuine scene-stealer. I'll be hearing the echo of her cackle for days and I'm in no way bitter about it.
SM: I've always loved me some Stephen Fry, and once again, he killed it as the Cheshire Cat. He wasn't featured as much as the first Alice, but he still boasted some of the funniest and wittiest lines in the movie (and I'm all for one-liners). He's definitely the coolest cat in Wonderland.
And Mia Wasikowska did an excellent job portraying Alice's transition from a curious and naive child to a wiser, more confident woman. What a difference three years makes. Mia has just the right amount of charisma and depth to bring forth such an iconic protagonist of English literature. And Alice, the character, is a straight up boss. I mean, she's a sea captain in 19th century England. Need I say more? I think what's clear here is that Alice Through the Looking Glass has made some already beloved characters even more charming. And that's the mark of a pretty successful movie, wouldn't you say?
MP: I'd agree. The fact that the film is Alan Rickman's last work, and that the filmmakers dedicated the project to him, is a nice touch too. It's not flawless, but the movie is an enjoyable experience that everyone can connect to in some dimension (here, there, our world, Underland, whatever).
It's report card time, though, and I'm stamping this one with a B-. How much love do you have for it?
SM: The quality of the visuals, costumes and makeup, and the talent of the actors, both live-action and voice, definitely made up for any glaring flaws. Alice Through the Looking Glass is a solid B+.
R.I.P. Alan Rickman.
MP: R.I.P. indeed.
When you travel back through time with Alice and check out the film, please come back here to share your thoughts with us! Click here to rate it.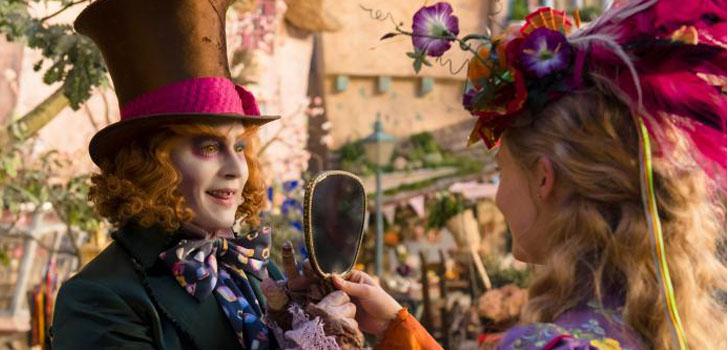 ---
---
---
---
Similar Articles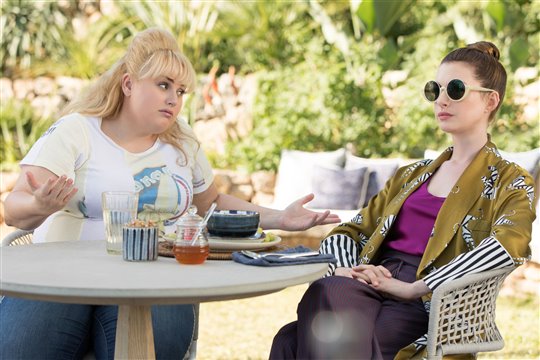 May 10, 2019 | Leave a Comment
Anne Hathaway and Rebel Wilson deliver chuckles in this gender-flipped comedy The Hustle. This crime caper comedy puts a different spin on the genre.
---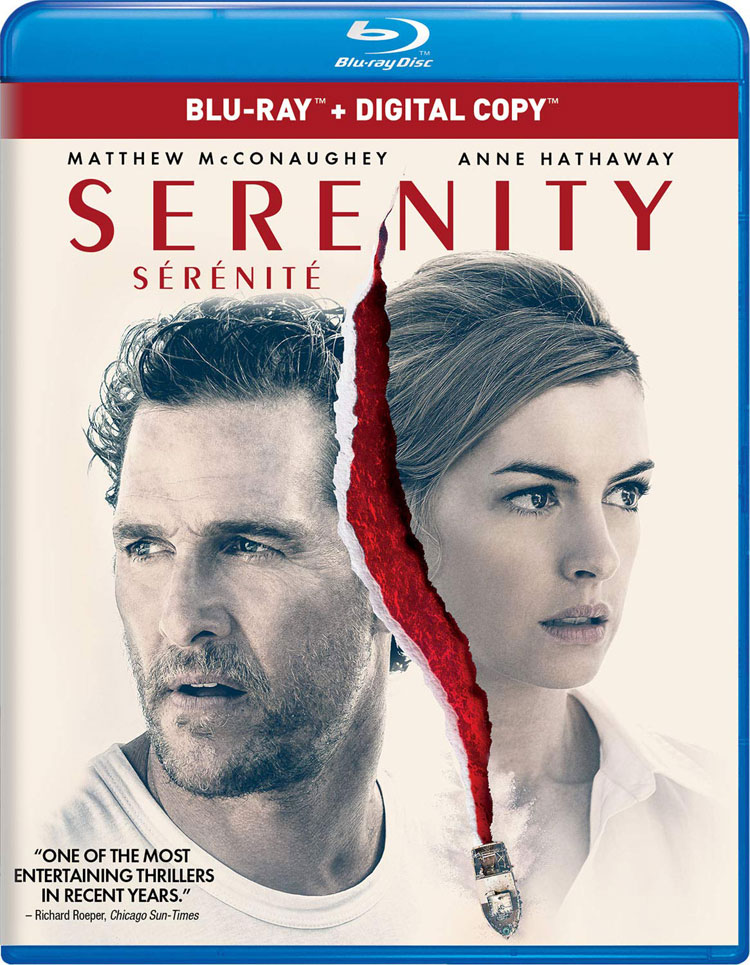 April 30, 2019 | 2 Comments
Four new movies are coming out on DVD and Blu-ray today, including the action-packed thriller Miss Bala and the thriller Serenity starring Matthew McConaughey.
---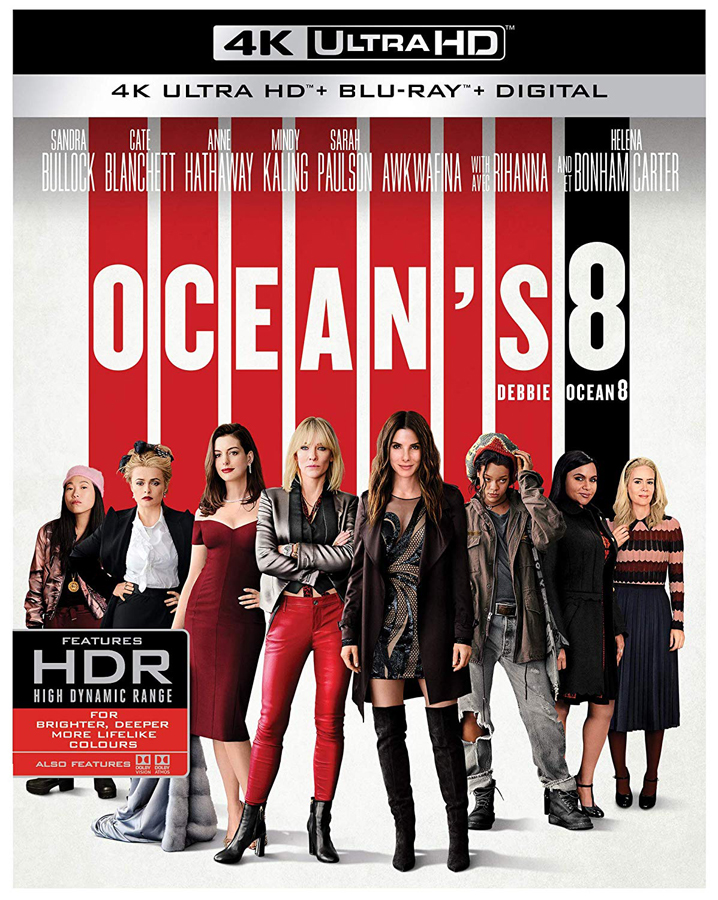 September 12, 2018 | Leave a Comment
Ocean's 8 is now available on Blu-ray and DVD. Check out our review of the hit movie about a team of highly skilled women attempting an elaborate jewel heist.
---