Alien: Covenant makes a terrifying return to franchise roots
By Alexa Caruso on May 18, 2017 | Leave a Comment
Sci-fi fans and Alien franchise devotees can breathe a sigh of relief as Alien: Covenant stands strong on its own as an epic sci-fi flick and makes a worthy addition to the much-beloved film series.
The film opens in the past as we see synthetic David (Michael Fassbender) being brought online by his creator, Peter Weyland (Guy Pearce). David questions Weyland as to the nature of his own creation, followed logically by his posit that he, as a synthetic, will outlive his own creator.
The film shifts to the current day on the colonization ship Covenant, which is carrying 2000 colonists, a host of human embryos, plus the coupled-up crew, all in cryosleep, destined for the remote planet Origae-6, where they will populate the planet. We see Walter (also played by Michael Fassbender), an updated model of synthetic, managing the day-to-day controls and maintenance of the ship and her precious cargo. After being told by "Mother" to deploy the ship's energy shields, a rogue stellar ignition erupts and collides with the ship, wreaking havoc on the electrical systems. Walter quickly awakens the crew out of cryosleep, but a malfunction in one cryochamber leaves the crew scrambling.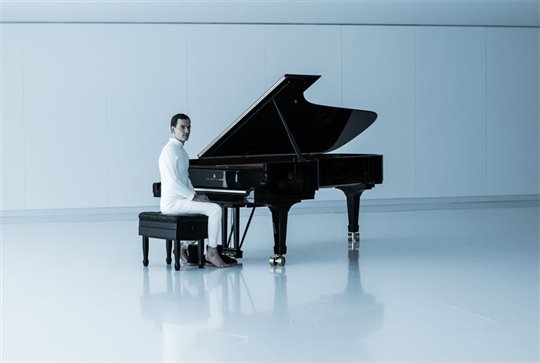 The ship's second-in-command, Christopher Oram (Billy Crudup), takes control of the mission and the crew. A man of faith, he is hesitant about his new position, but steadfast in keeping with the mission — there is no time to waste. In an effort to get the Covenant completely back online, the ship's energy shields must be repaired. Covenant pilot Tennessee (Danny McBride) heads out into space to make the necessary fixes. While doing so, he picks up a mysterious communication from something that sounds human. The transmission is traced to a planet that seems even more perfect for colonization that Origae-6, and, even better, it's only two weeks travel away. The team decides to investigate to see if this really is the paradise they're seeking to start a new colony.
Terraforming officer Daniels (Katherine Waterston) protests, saying the planet is too good to be true, and that they don't know what's down there. Captain Oram decides it's too good an opportunity to pass up. But as soon as they land on the seemingly peaceful planet, all hell breaks loose and the crew soon find they're in for the fight of their lives when they discover the sinister truth about why things are so quiet on what was surely once a habitable planet.
Director Ridley Scott triumphantly returns to the franchise that made him famous and continues unraveling the origins of one of cinema's most recognized and feared monsters — the Xenomorph. Alien: Covenant is the sequel to the Alien franchise prequel, Prometheus, and for those who haven't seen the film, you might want to watch it before viewing this one as it answers many questions posed in the first. Regardless, if you have seen Alien or Aliens, you will get your answer as to where the antagonist originated, which is satisfying for any fan.
The film is exactly what you would expect from a good Alien film. It's gruesome, in-your-face, non-stop horror; namely, because it seems Scott did away with the need to cloak the creature in shadows and dark corners. After years of Alien films, most people already know what the creature looks and behaves like, so this time around the Neomorph and Xenomorph aliens are often clearly visible. Instead, Scott opts to build dread and anticipated fear through a sinister story and characterizations — the mark of any good film. But like the classic films, there's still plenty of blood and human mutilation to go around.
A real central figure to the story is David, and he's such a complex character (even for a synthetic). I truly enjoyed seeing his inner workings, and his interactions with the other characters were always entertaining. All the cast did a great job, really — their fear was entirely believable. And the comedic relief you get from Danny McBride's character, Tennessee, makes the fear that much more palpable because you've got to swing between both emotions, which is why it makes sense to bring an actor like him, known primarily for comedic roles, into a film like this. There are definitely a series of emotional checks and balances that Scott plays with. With all the crew being couples, it's not just their own life they have to worry about and protect, but the life of their loved one as well — this adds another level of fear and foreboding.
While Alien: Covenant doesn't exactly bring anything new and inventive to the horror/sci-fi genre cross, it really doesn't have to because Alien practically made it. This film and its franchise predecessors really exist within their own canon, and rightfully so. But if you're looking for the same chills and thrills the original series gave you, well, come aboard the Covenant.
Seen Alien: Covenant? Take a moment to tell us your thoughts by rating a reviewing it here. ~Alexa Caruso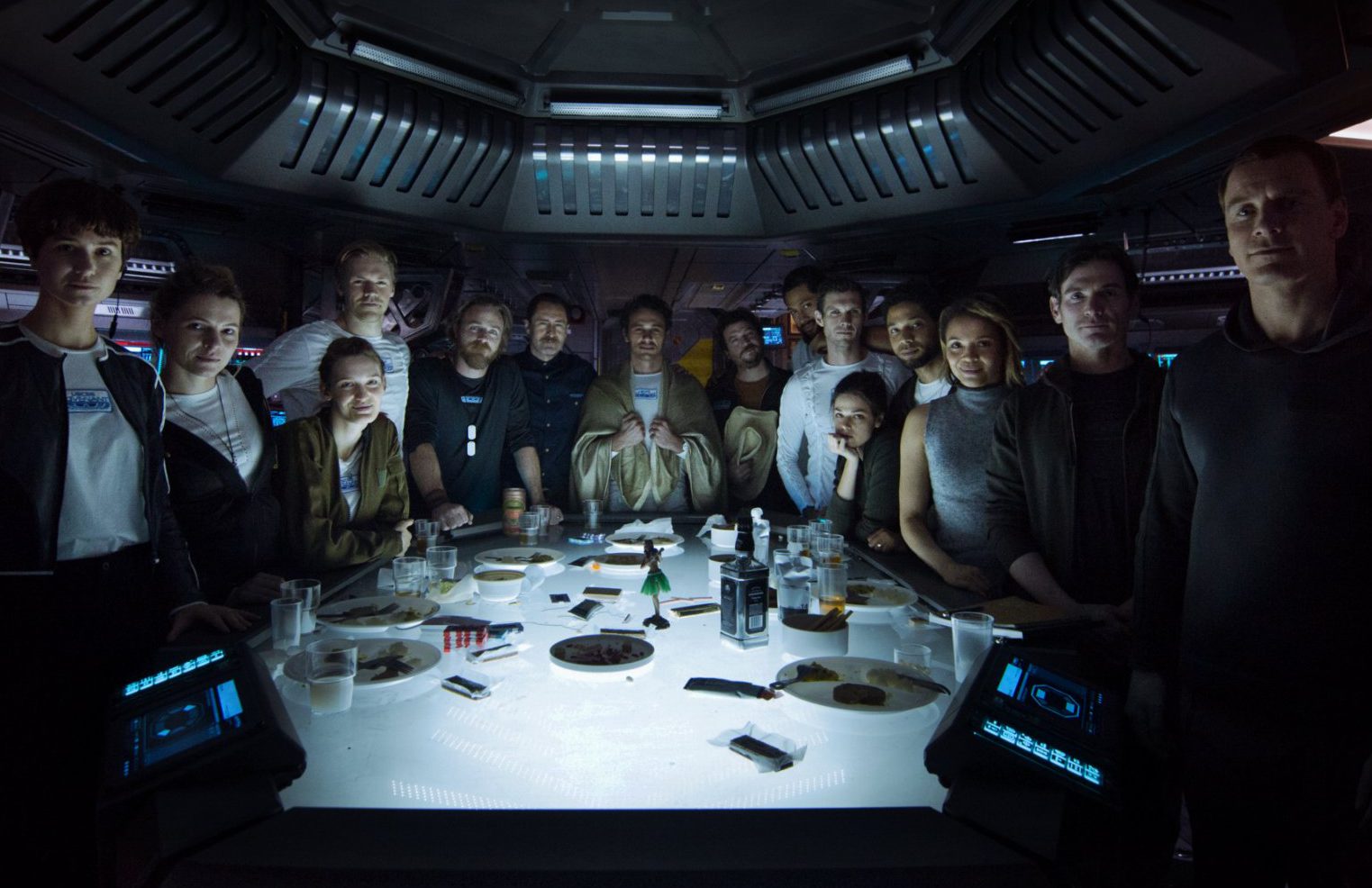 ---
---
---
Similar Articles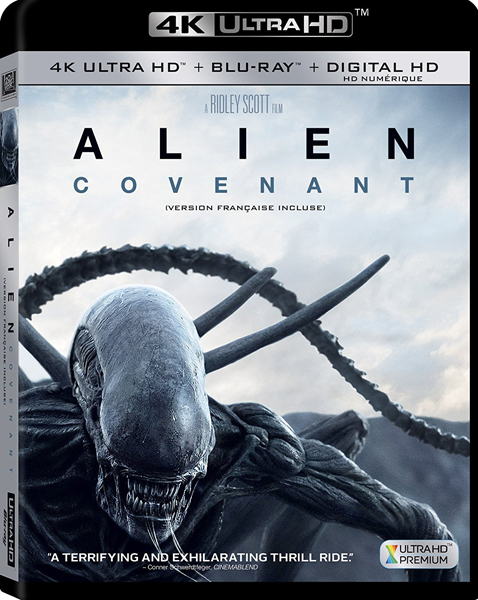 August 15, 2017 | Leave a Comment
New on DVD and Blu-ray this week are sci-fi flick Alien: Covenant, family adventure The Descendants 2, teen romance Everything, Everything and psychological thriller The Wall.
---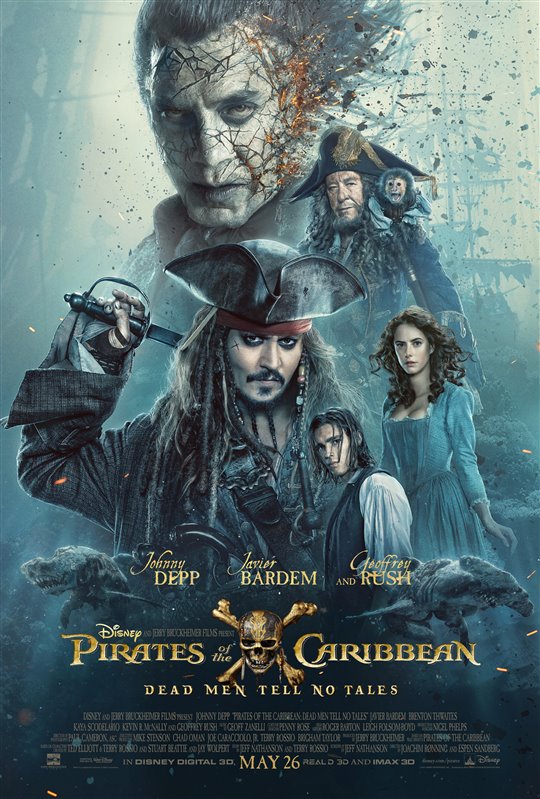 May 28, 2017 | 2 Comments
Pirates of the Caribbean: Dead Men Tell No Tales opens up with a strong debut this weekend, claiming the top spot at the box office, edging out Guardians of the Galaxy Vol. 2.
---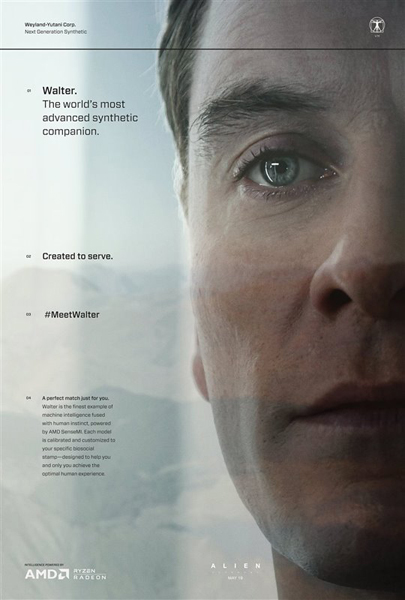 May 22, 2017 | Leave a Comment
With the recent release of Alien: Covenant, we thought it would be interesting to discuss the two main synthetic characters in the film: David and Walter.
---