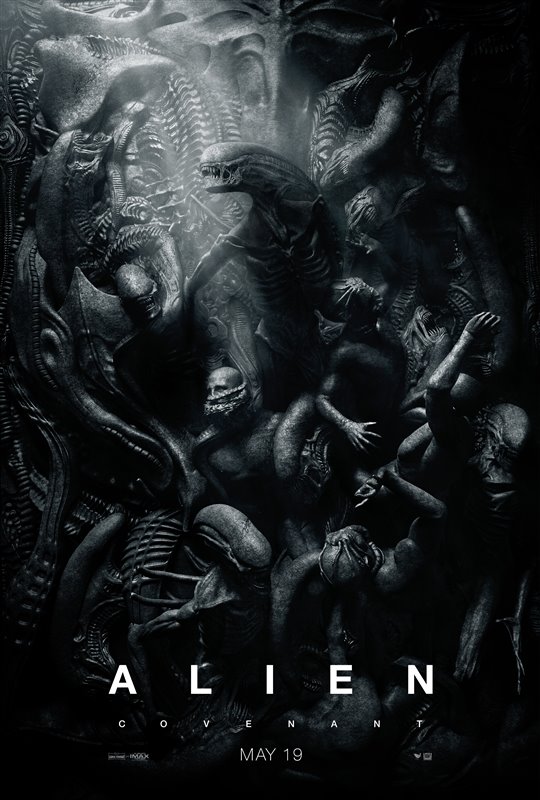 With Ridley Scott's highly anticipated return to the famous Alien franchise, it's no surprise Alien: Covenant managed to unseat the current box office leader, Guardians of the Galaxy Vol. 2, to steal the top spot.
Alien: Covenant continues the events of the prequel Prometheus (2012), and fans must have been excited for it because the film made its box office debut at number one. The film earned $36 million at the weekend box office and has garnered a 3.3-star rating from our users.
The lighthearted and fun Guardians of the Galaxy Vol. 2 follows the close knit crew of space travelers from the first movie continuing their adventures in the galaxy. The film dropped from first to second in its third week of release, picking up an extra $35.1 million to make its current domestic gross an out-of-this-world $301.8 million. Our users are enjoying the adventure, giving it a rating of 4.2 out of 5 stars.
In third place in its first week of release is the romantic teen drama Everything, Everything. The movie, about a young girl who ventures outside the safety of her home to be with the boy next door, took in $12 million in its opening weekend. It also has a 5-star rating from our users.
The laughs continue as the Amy Schumer–Goldie Hawn comedy, Snatched, fell from second to take fourth spot at the box office. The movie made $7.6 million this past weekend, making its current domestic gross $32.8 million. The film has a 1.8-star rating from our users.
Rounding out the top five in its first week of release is the family friendly comedy Diary of a Wimpy Kid: The Long Haul. The film earned $7.2 million over the weekend and received a rating of 3 stars from our users. ~Alexa Caruso