All the Holiday movies and series to watch on Netflix
By Marriska Fernandes on November 11, 2020 | 1 Comment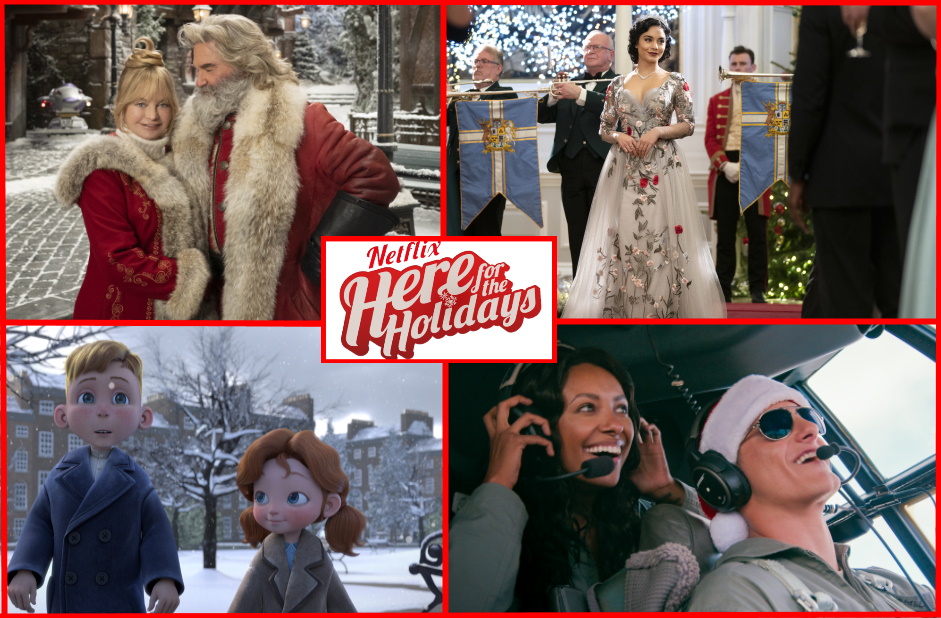 The Christmas countdown has begun! With less than 45 days to go, we have rounded up all the new original holiday movies and series that you can now start streaming on Netflix, as well as ones to watch out for in December. Check it out below! ~Marriska Fernandes
Holiday Romance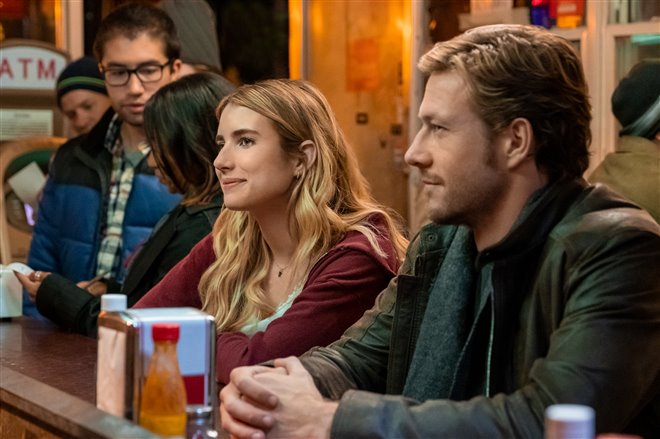 Almost every holiday movie has a dash of romance. Holidate follows two strangers who hate the holidays: Sloane (Emma Roberts) and Jackson (Luke Bracey). When these two meet one particularly bad Christmas, they make a pact to be each other's "holidate" for every festive occasion throughout the next year.
Operation Christmas Drop follows Congressional aide Erica Miller (Kat Graham), who flies to an island military base in order to determine whether the good deeds they're doing for the people of 56 different islands is worth the cost. She meets Captain Andrew Jantz (Alexander Ludwig), who is assigned the task of showing her around. You know what happens next, but you have to watch to find out.
Cute new teen series Dash & Lily is a whirlwind holiday romance between cynical Dash (Austin Abrams) and optimistic Lily (Midori Francis), who exchange notes in a notebook they pass back and forth at locations all across New York City.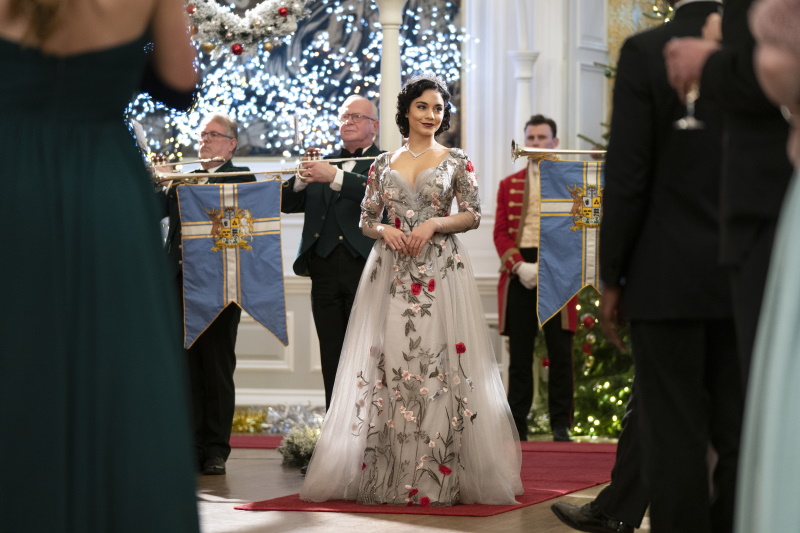 Did you watch The Princess Switch? If so, get ready for not two, but three doses of Vanessa Hudgens as she returns in the sequel The Princess Switch: Switched Again (Nov 19). When Duchess Margaret (Hudgens) unexpectedly inherits the throne to Montenaro and hits a rough patch with boyfriend Kevin, it's up to her double, Princess Stacy of Belgravia (Hudgens) to get these star-crossed lovers back together. Oh, and a certain cousin complicates things with her arrival. Sounds fun!
Home for Christmas is another love-centered holiday series — the single ladies and gentlemen can surely relate to this one. Season one premiered last year and season two streams in December. This comedy series follows 30-year-old Johanne (Ida Elise Broch), who has been perpetually single and her relationship status is always a topic of discussion at family dinners. During a family get-together, she lies about having a boyfriend and so goes on a 24-day hunt to bring a boyfriend home for Christmas.
Spreading Holiday Cheer
Besides romance, there are holiday-themed films and series that teach us important lessons. They bring us closer together while spreading holiday cheer. Isn't that what the season is all about? Here to remind us about what truly matters is some cheerful, joyful content.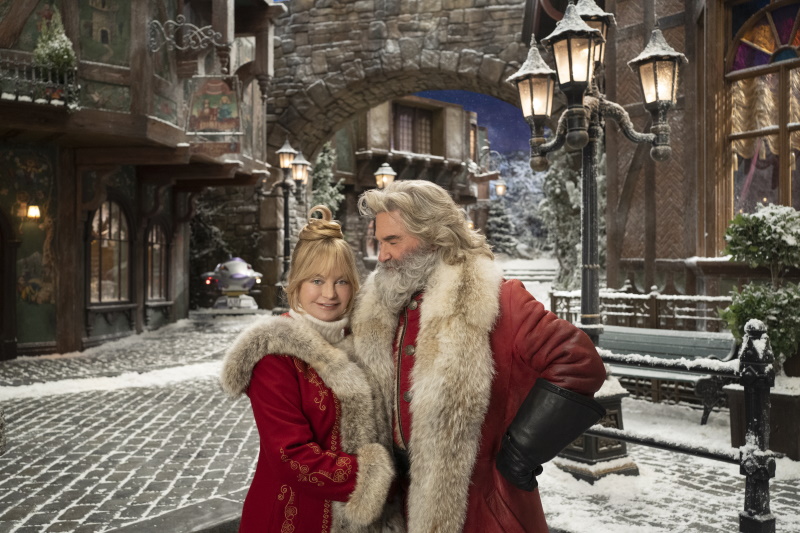 Did you love Kurt Russell stepping into the shoes of Santa in The Christmas Chronicles? Now he returns in the sequel, The Christmas Chronicles 2 (Nov. 25), with Goldie Hawn as Mrs. Claus. A cynical teenager is pulled into an adventure with Santa when a mysterious, magical troublemaker threatens to destroy the North Pole and end Christmas. Click here to read our interview with Kurt Russell.
An imaginary world comes to life in Jingle Jangle: A Christmas Journey (Nov. 13), a new film about legendary toymaker Jeronicus Jangle (Forest Whitaker), whose trusted apprentice (Keegan-Michael Key) steals his most prized creation. It's up to his bright and inventive granddaughter and a long-forgotten invention to heal old wounds and reawaken the magic within.
Everyone's favorite legendary country singer is back with the new film Dolly Parton's Christmas on the Square (Nov. 22), featuring 14 original songs. After her father's death, a cold-hearted woman named Regina Fuller (Christine Baranski) tries to sell her hometown's land to a mall developer, ending the seasonal Christmas cheer in the town. Can music, magic and memories change her mind? With the guidance of an angel (Dolly Parton), she just might have a change of heart.
The Holiday Movies that Made Us is a series that will unwrap the real stories behind our favorite iconic holiday films: Elf and The Nightmare Before Christmas. Coming in December!
For the Kids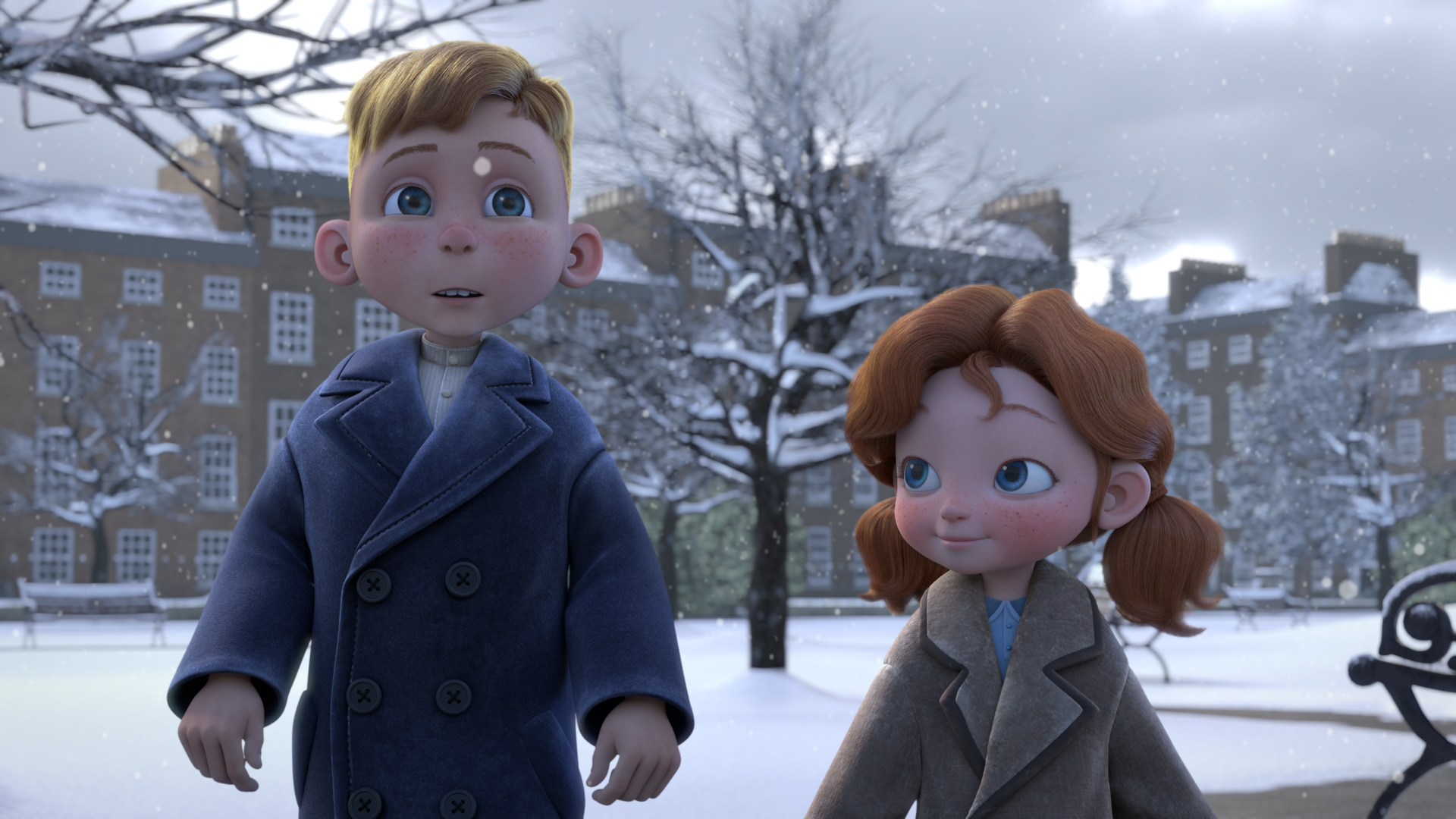 Angela's Christmas Wish (Dec. 1) is an adorable family film that teaches the importance of Christmas. The story follows Angela, who is disappointed that her father will be working far away in Australia. She makes a plan and a heartfelt wish, determined to reunite her family in time for the holidays.
In the animated special Alien Xmas (Nov. 20), extraterrestrials attempt to steal Earth's gravity in order to take everything on the planet, but a small alien named X can help save the world.
Scroll below for a list of all the new Netflix original holiday movies and series streaming this season! For a list of everything holiday on Netflix, click here.
Have a safe and happy holiday season!
October 28
Holidate
November 10
Dash & Lily
November 5
Operation Christmas Drop
November 13
Jingle Jangle: A Christmas Journey
November 18
Holiday Home Makeover with Mr. Christmas
November 19
The Princess Switch: Switched Again
November 20
Alien Xmas
November 22
Dolly Parton's Christmas on the Square
November 24
Dragons: Rescue Riders: Huttsgalor Holiday
November 25
The Christmas Chronicles 2

November 27
A Go! Go! Cory Carson Christmas
Dance Dreams: Hot Chocolate Nutcracker
Sugar Rush Christmas: Season 2
November 29
Wonderoos: Holiday Holiday!
Coming in November
Überweihnachten
December 1
Angela's Christmas Wish
The Holiday Movies That Made Us
December 3
Chico Bon Bon and the Very Berry Holiday
Tudo Bem No Natal Que Vem
December 4
Captain Underpants Mega Blissmas
The Great British Baking Show: Holidays: Season 3
December 5
Mighty Express: A Mighty Christmas
December 8
Super Monsters: Santa's Super Monster Helpers
December 9
Ashley Garcia: Genius in Love: Christmas
The Big Show Show: Christmas
December 11
A Trash Truck Christmas
Coming in December
Home For Christmas: Season 2
How to Ruin Christmas: The Wedding
---
---
---
---
Similar Articles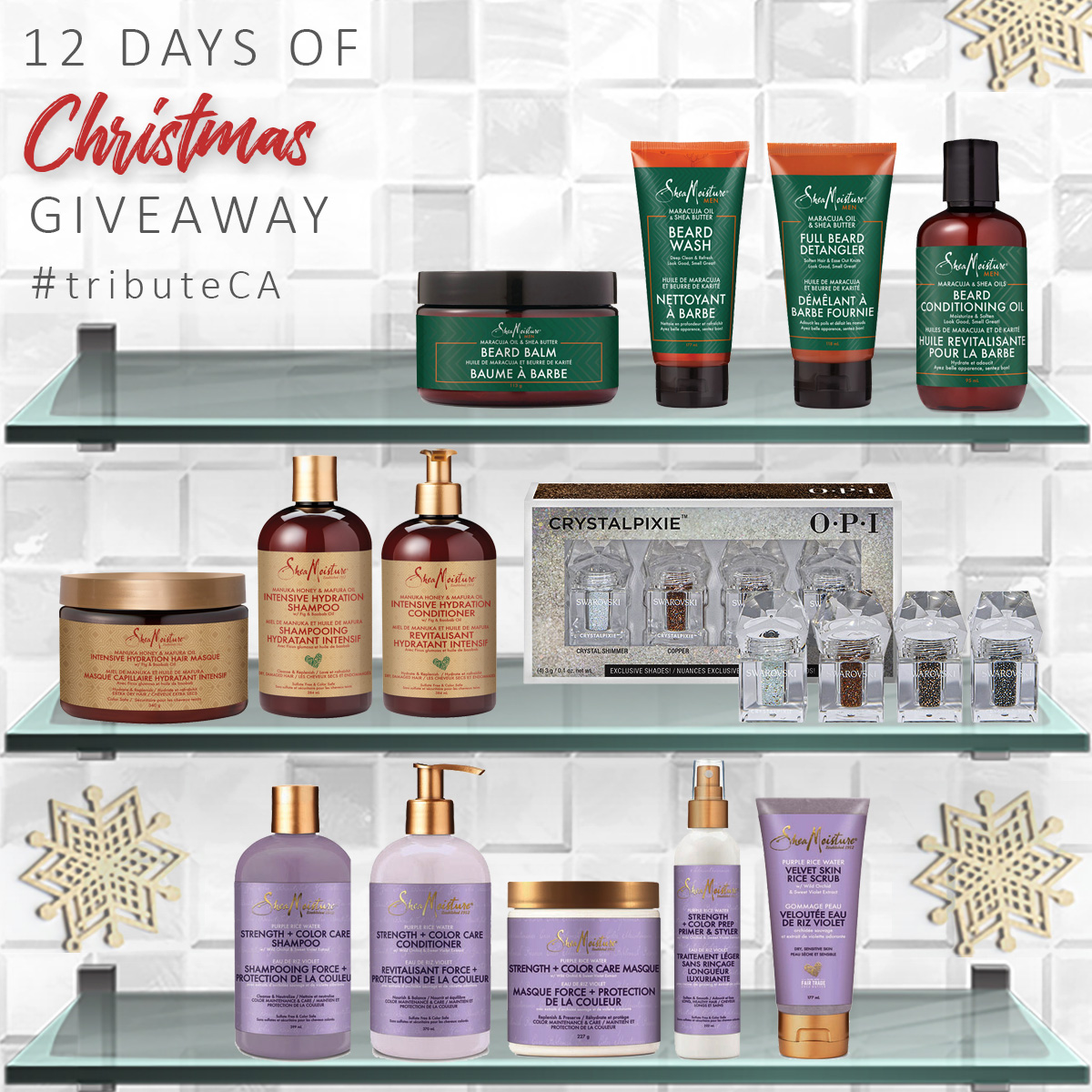 December 12, 2020 | 1,192 Comments
Today's giveaway includes over $200 in holiday gift sets for both men and women. Just because it's the pandemic, doesn't mean you can't glam up at home!
---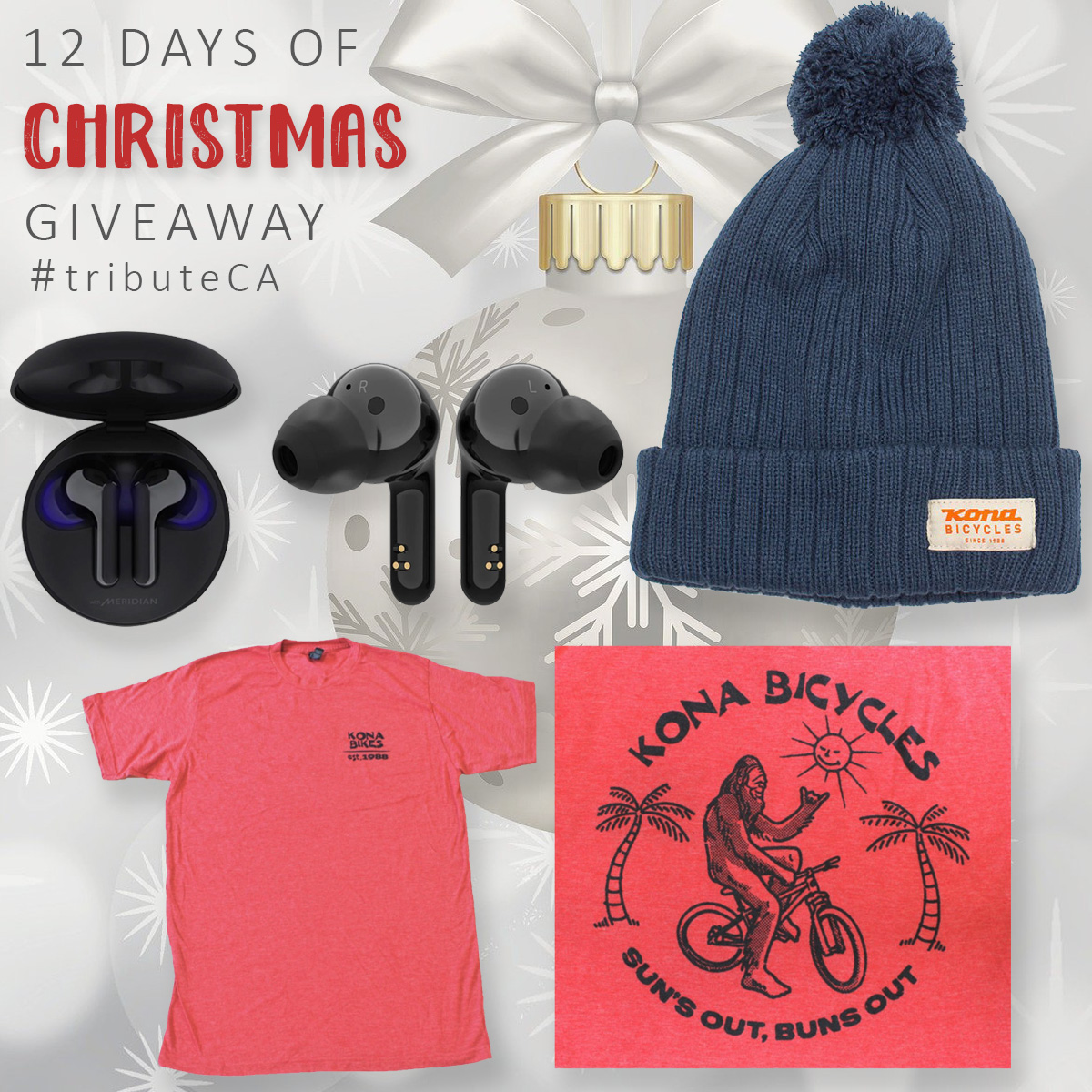 December 10, 2020 | 2,112 Comments
On the 10th Day of our 12 Days of Christmas Giveway, we have special gifts that would be perfect for anyone including LG Wireless Earbuds & Kona Bikes gear!
---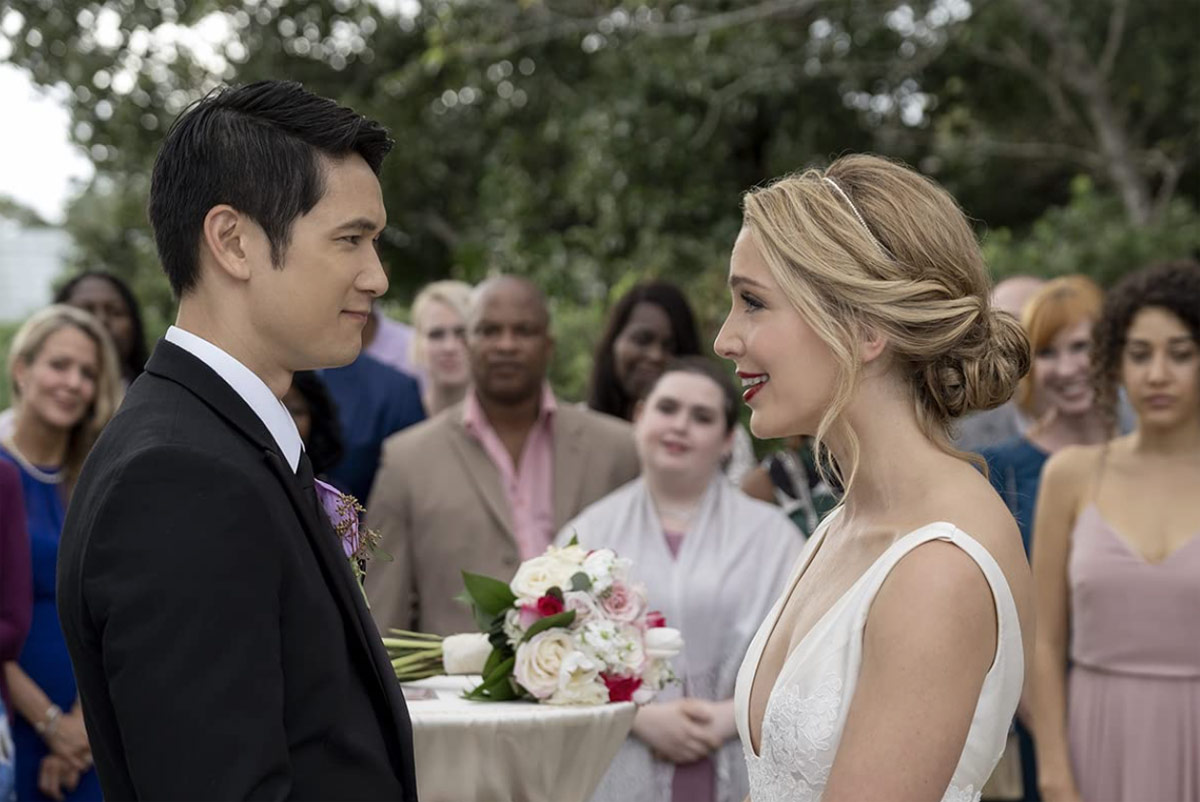 December 4, 2020 | 2 Comments
Check out what's opening in theaters today, including new movies All My Life and Black Bear, as well as re-releases of the beloved Christmas classics Elf, Die Hard and The Polar Express.
---