All You Need is the comedy Yesterday – Blu-ray review
By Marriska Fernandes on September 25, 2019 | Leave a Comment
Yesterday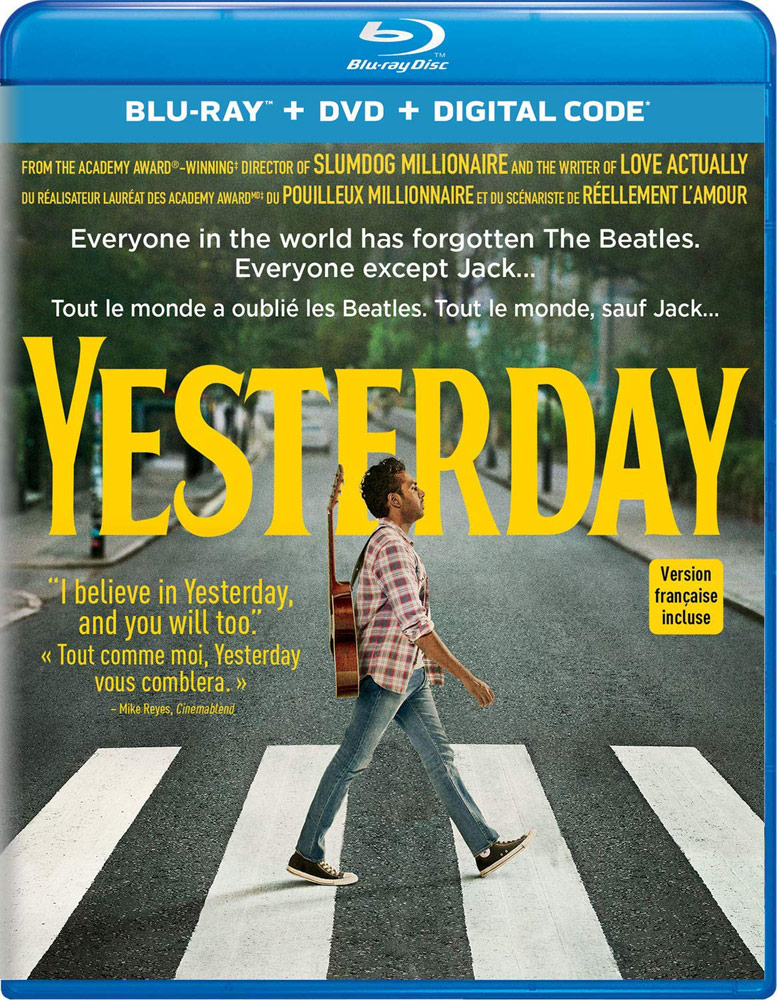 is a smart, toe-tapping comedy that reminds us of the gift that is The Beatles. Imagine a world without The Beatles. Can't, right?
Yesterday follows struggling singer-songwriter Jack Malik (Himesh Patel), who isn't having much luck with his musical career, despite his loyal roadie/manager/friend Ellie (Lily James). During a worldwide power outage, he's hit by a bus while riding his bicycle.
When he wakes up and is discharged from the hospital, his friends ask him to sing a song to mark the occasion. He goes for "Yesterday" by The Beatles. Everyone's overwhelmed by it and Ellie asks when he wrote the song. He's shocked to find out that they've never heard of The Beatles. A quick Google search gives him: A beetle.
When he begins to sing The Beatles' hit songs, he attracts the attention of Ed Sheeran, who invites him to be his opening act in Moscow. Ed's manager, played by Kate McKinnon, offers Jack a recording deal.
Yesterday is a rare kind of comedy that not only celebrates the music of The Beatles but delivers a fresh spin on a brilliant comedy. It doesn't resort to been-there-done-that comedic tropes, but instead offers a well-written script and an entertaining plot that stands strong on the shoulders of its cast. The fact that you have no idea what's going to happen next, has you sitting on the edge of your seat.
The twist is spectacular and the crew of actors are well cast. Himesh Patel gives a standout performance, never trying to imitate The Beatles, but playing the songs in his own way. I loved that the lead actor is a person of color, but never once is his ethnicity a topic of conversation in the film. Kate McKinnon is pure gold, dishing out her witty one-liners like a pro. She truly is a top-notch comedian and a delight to watch.
The relationship between Jack and Ellie does feel a bit underdeveloped, especially from Jack's side. However, the deleted scenes in the Blu-ray offer more depth in this development. So if you're looking for a good watch, well, All You Need is Yesterday.
To read our in-depth review of the movie's theatrical release, click here. If you have seen Yesterday and would like to rate/review it yourself, click here. If you would like to see Yesterday filming locations, click here. ~Marriska Fernandes
Special Blu-ray features:
Alternate Ending: Jack sings Ellie a beautiful song he wrote for her called "One Life."
Deleted Scenes:
Late for School – Ellie arrives late at her teaching job.
Nutters Italian Ice Cream – Jack balks at recording "She Loves You" with the lyrics altered for an ice cream chain commercial.
Sortimus – Jack and Rocky on Ed Sheeran's private jet on the way to Los Angeles.
Moscow Audience – Jack gets stage fright before his first concert with Ed Sheeran.
Alexa – Jack has something to hide when he gets a call from Ellie after his Moscow concert.
A Gonk – Jack's boss fires him.
W Hotel – Jack goes through an embarrassing incident at a luxury hotel in Los Angeles.
Jack Calls Ellie – Jack apologizes for not calling Ellie more often, but she tells him she has a boyfriend.
Corden & Roxanne – On his talk show, James Corden asks Jack if he can write a song on the spot. Jack plays "Something" while looking at Corden's other celebrity guest, Roxanne. When Ellie watches the interview on her tablet, she thinks Jack wrote it for Roxanne.
Hilary in the Mirror – Jack is fitted for a fancy new blue suit for an upcoming concert.
Nick and Carol – Jack's friends come backstage to congratulate him, while Deborah whines about how far from London they are.
Hazel's Selfie – Hazel asks for a selfie after asking Jack if he stole the songs or really wrote them himself.
Live at Abbey Road Studios: If you wanted to watch more of Himesh Patel's performances, this featurette looks at his renditions of "Yesterday," "I Want to Hold Your Hand," and "Let It Be," recorded at the Abbey Road Studios as he sings and plays guitar and keyboard.
Playing for Real: A look at the actors and how they prepped for their roles. We learn that Himesh taught himself to play guitar 10 years earlier, then spent two months learning the songs for the movie. Director Danny Boyle reveals that Himesh's performances in the film were live, rather than pre-recorded.
Ed Sheeran: From Stadium to Screen: A look at Ed Sheeran's role in the film.
Agent of Comedy: Kate McKinnon: If you loved Kate's performance as Jack's crazy manager, you'll love this featurette.
Alternate Opening: This doesn't add much to the narrative, but offers a different opening to the film.
Gag Reel: It's always fun watching gag reels and this one provides quite a few laughs from the shoot.
A Talented Duo: Writer Richard Curtis and director Danny Boyle talk about their collaboration on the film.
Soul Mates: A look at the relationship and chemistry between Jack and Ellie.
A Conversation with Richard & Ed: The screenwriter and the musician discuss Yesterday.
Feature Commentary: Director Danny Boyle and writer/producer Richard Curtis discuss the film in a little more detail.
---
---
---
---
Similar Articles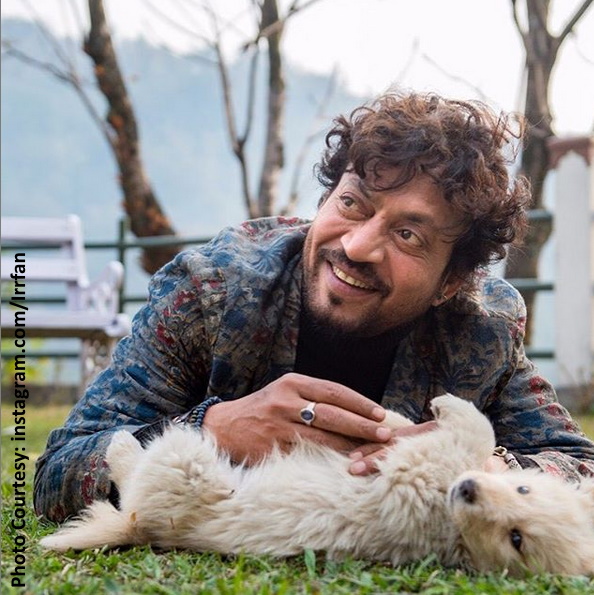 April 29, 2020 | 1 Comment
Bollywood actor Irrfan Khan, who also starred in Oscar-winning English-language films such as Slumdog Millionaire and Life of Pi, died Wednesday in Mumbai.
---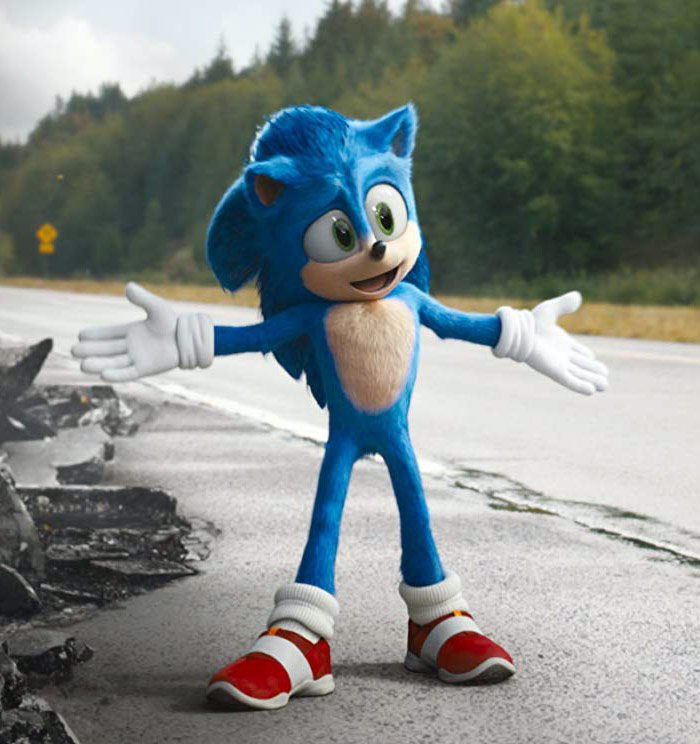 January 30, 2020 | Leave a Comment
Creative marketing is at its best again as companies prepare their best efforts for the biggest televised sporting event of the year, the NFL Super Bowl.
---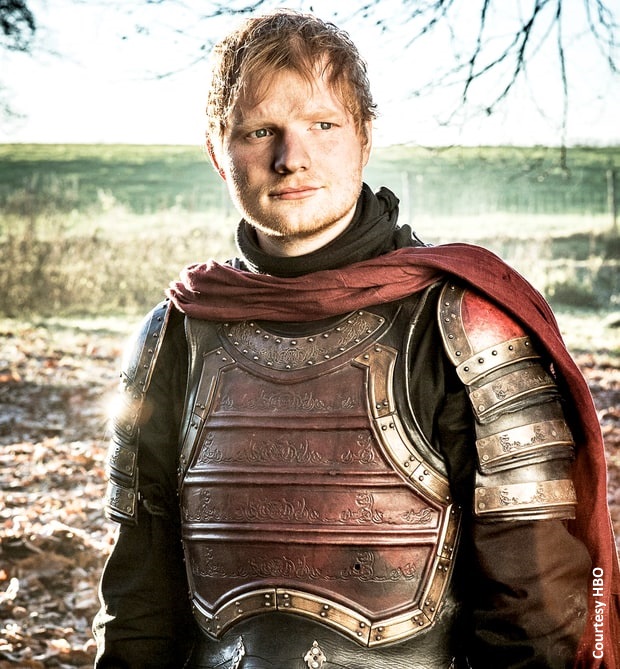 July 18, 2017 | 4 Comments
Ed Sheeran deleted his Twitter account hours after the seventh season premiere of Game of Thrones. The singer had a cameo which didn't sit well with fans.
---