Alli Simpson talks music and fashion
By Marriska Fernandes on June 17, 2014 | Leave a Comment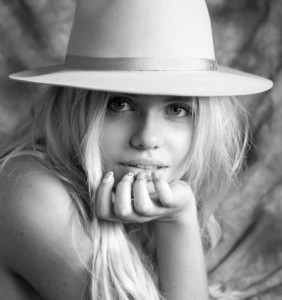 Alli Simpson is quickly making her mark in the world of music and modeling. Taking after her older brother Cody Simpson, this 16-year-old is storming the music industry with her latest single "Guilty." As well as being a Radio Disney host, this fashion maven is teaming up with KISS lashes and imPRESS Press-On Manicure by Broadway Nails, bringing a new range of nail designs to the table. This will be her second year partnering with the stylish brand. Tribute caught up with the Australian blonde beauty who is gearing up to release her fourth single this summer.

What did you want to do growing up?
It was funny. We moved to America about three to four years ago for my older brother, Cody, who got discovered on YouTube. He wanted to pursue his career and I had no idea what I wanted to do. When we moved here, Cody got into show business and I was getting opportunities so I thought while I'm here, I might as well start up my own.
What's it like having a talented and famous brother who is always in the spotlight?
It was so different for me. When it first started, I was a bit overwhelmed. Seeing the girls freak out over him was so weird. (Laughs!) I was like "Ew, he's my brother!" Cody and I are both each other's biggest fans so it's great we can help and support each other in each of our careers.
Did Cody have any impact on your decision to enter the limelight?
Of course! He was the one who inspired me in the beginning. He was like "You should try modeling. Get in the studio and record a song." He was the one who made me think I can do this.
What's the inspiration behind your latest single?
It definitely has some personal meaning. I feel like it's pretty relatable to a lot of girls because it's all about a guy being guilty of cheating on you or doing something bad in a relationship and you still like him and you don't know why. It's frustration building up!
Who would you like to collaborate with in the future?
I'd like to collaborate with my brother. We're always singing together around the house. I think it would be really cool to get in the studio and record a professional song with him. We're working on that at the moment, so it's going to be cool.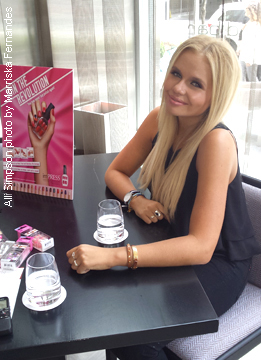 This is your second year partnering with KISS and Broadway Nails. How did that come around?
I'm really into fashion and everything's online these days with Instagram and Twitter. So the companies reached out to me, saying, "Hey, I think you'd be great for us." And I saw these and was thinking how cool they are. I think I should work for a company whose products I really love and I use these imPRESS nails every day and wear these KISS eyelashes for all my photo shoots.
How involved were you in creating this year's new collection?
Since I started working with them about a year and a half ago, the company is really evolved. They are always coming out with new designs and I really like telling them what I love and what I think is not going to do so well.  It's cool to have that opinion. But they always seem to kill it with the designs.
What's different about the collection this year?
The designs are always what's hot right now like the neon and the glitter. Glitter is trending right now and it's cool that you don't have to put glitter on yourself and have glue everywhere all over the house. These nails avoid all that mess!
You are also a Disney Radio host. Tell us more about that.
This is just beginning with Radio Disney. I'm about to start my own little segment show with them and it's really cool. In the past, I've interviewed a couple of people with Radio Disney, which was exciting. I did One Direction and I absolutely loved them! It was cool we got to do that. It was a great opportunity and I'm excited to see where it leads.
What was your favorite interview so far?
It's probably when I interviewed One Direction. I was lucky enough to interview Justin Bieber as well – that was great because he's really fun. He's got a great personality. It was easy because we know each other and he's friends with my brother. But interviewing One Direction was great because there's five of them and you can interact with all of them and it was fun!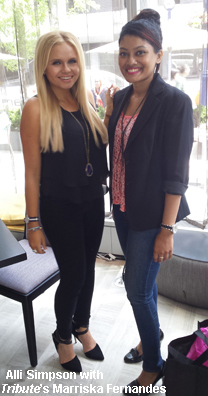 Is there any one you can't wait to interview?
I'd love to interview Selena Gomez or Cameron Diaz. The kind of actresses that are really personable – you feel you can talk to them as normal people. They're fun and chilled.
Who is your mentor in the industry?
I would say my brother. He's always the one helping me and giving me advice. If I'm wearing something I shouldn't be then he'd be like "Alli, it's not cool!" He's truthful with me as I am for him. I get his help in the studio and he helps me with my photo shoots. He always brings out my confidence.
What's the best advice you ever received?
I could say that the best advice I ever received is when my family tells me every day to just be myself, especially at photo shoots. When I'm interviewing people, they tell me to never put on a show or be someone that I'm not. They just say to stick to who I am and wear only what I'm comfortable in. Be happy and be myself!
What's next for you?
I'm working on another song which is going to be a collaboration – which I can't talk about yet. There's also a fitness show which I'm doing with Awesomeness TV, a YouTube channel which is a health show for teens.
What's your favorite movie that you've seen lately?
The Fault in Our Stars! I read the book and I loved it! I read it two or three times and when I saw there was movie coming out, I was so stoked. Then I saw the movie, which was just incredible. ~Marriska Fernandes
---
---
---
Similar Articles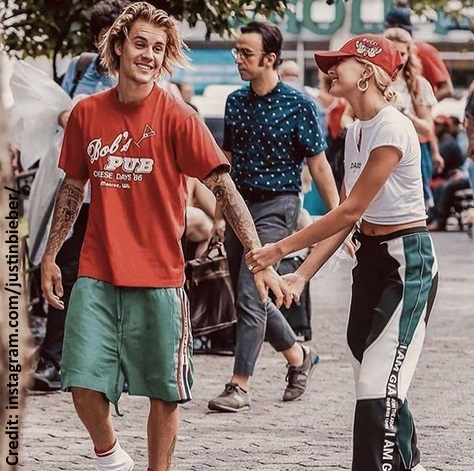 November 29, 2018 | 4 Comments
How would you like to live right across from Justin Bieber and Hailey Baldwin on Puslinch Lake in Ontario? Act quickly and get a cottage with a direct view.
---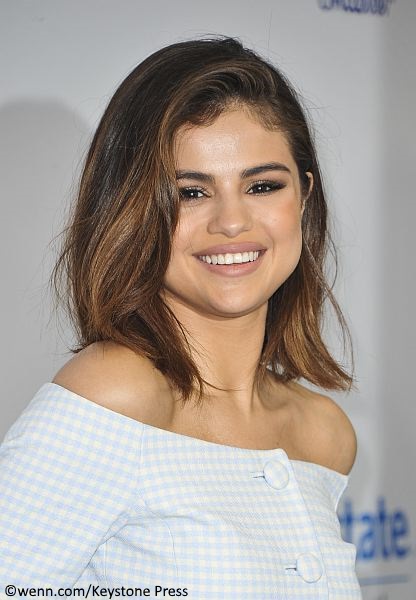 August 29, 2017 | 11 Comments
Singer Selena Gomez's Instagram was briefly shut down after hackers took over the account and posted nude photos of her ex boyfriend, Justin Bieber.
---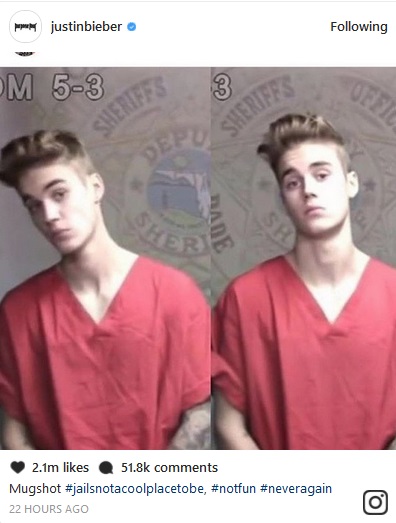 June 20, 2017 | 1 Comment
Justin Bieber doesn't plan on visiting jail anytime soon. He shared a 2014 photo of his mugshot and swears "never again." Check out his Instagram hashtags.
---