Allison Williams on starring in HBO's 'Girls' – Now available on Blu-ray/DVD
By Tribute on December 11, 2012 | Leave a Comment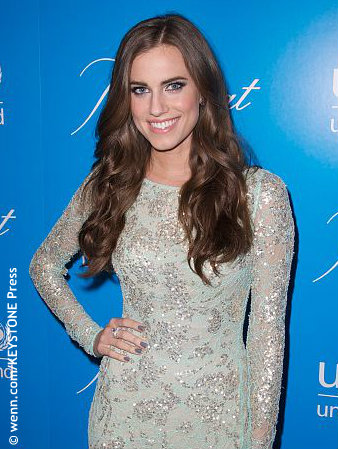 Allison Williams' road to stardom started on a slightly different route than many other young TV stars. The daughter of well-known NBC Nightly News anchor Brian Williams, Allison made a name for herself after renowned film director Judd Apatow saw a YouTube video of her performing a rendition of RJD2's "A Beautiful Mine" (the theme song for the series Mad Men). He decided to call her in to audition for a new series he was co-producing for HBO called Girls. Set in New York, the show follows a group of 20-something ladies as they try to navigate life in the big city. Williams landed the role of Marnie Michaels, the best friend of lead character Hannah, played by the show's creator and co-writer Lena Dunham.
Tribute had a chance to sit down with Williams to find out more about her character, what it's like working so closely with the brains behind the series and the Hollywood bigwigs she dreams of working with some day. Girls releases on Blu-ray and DVD today (December 11, 2012), just in time to catch up before Season 2 begins on January 13, 2013.
How would you describe Marnie?
I would say she is someone who prides herself on being as pulled together as possible. She's someone who doesn't like to acknowledge her own faults and she doesn't like other people to be aware of them. In fact, she often tries to obscure them from people around her, which seems like an obvious thing to say except for the fact that she's surrounded by people, Hannah included, who seem to not only be totally aware of their faults but very comfortable and at times even flaunting them in terms of their character and their personality quirks. That kind of self-awareness is something that Marnie definitely struggles with. The reason I haven't mentioned any of her logistical or bullet-type descriptors is that in Season 2, those are all very different. In Season 1, she has a boyfriend, she works in an art gallery and she lives with her friend Hannah in Greenpoint. But in Season 2, she's staying with her friend Shoshanna (Zosia Mamet) in Manhattan, she is no longer employed and she is single. So, a lot of things are very different.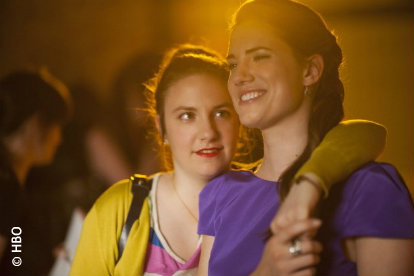 Did you find you could relate to your character or was it more of a learning curve for you?
It was sort of in the middle. It wasn't impossible. I feel like we definitely have stuff in common but I would say also that it was not instantaneous. I had to understand what it would be like to be a little bit colder. I don't know, I think she needs to breathe and smile and laugh every once in a while and she genuinely is trying to be happier than she is, but it's a little tough for her.
What's it like having a co-star who's also one of the show's creators?
It is really cool because it means there's really one-stop-shopping for getting your questions answered. It's like, if you want to know why something is happening or if you want to understand why this line is written the way it is or what you want someone to do in a scene, you just go to Lena and she usually knows the answer. But also, it's great because it allows her to sort of change things on the fly a little bit, small little things like lines or the arc of a scene or the organization of the scene. She'll be in it, we'll be doing a scene, she'll stop and be like, "You know what, this doesn't feel right." And she'll call her writer over and she'll be like, "What do you think if we switch it around like this?" So, we have a lot of fun. It's very loose and very relaxed and our whole set has this wonderful ethos of very laid back, very chill, very professional and respectable and that all comes from the top down. [Lena] really sets the bar and she is so great to work with. Our crew — many of them have worked in New York for decades — say this is their favorite job.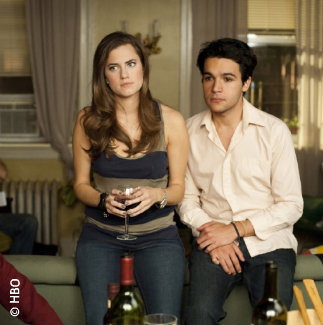 The chemistry between you and Lena onscreen is amazing. Was that natural or something you had to build on as the series progressed?
No, we instantly connected. We really did. I felt like I had always known her and I think she felt the same way. She's very accessible, she's very easy to get to know, she's super sweet, she's so nice, she's lovely. So I was intimidated only because her reputation preceded her and I had seen her work and I wanted her to think I was worthy of her work. And then she totally just defused that instantly. She's so self-deprecating. She asks a ton of questions, she wants to know all about you. You would leave a lunch with her and you'd say, "Oh my god, she didn't say a single thing about herself." She's always listening, she's always taking in. She's a writer so she's always observant that way. She's wonderful.
What was about this series that made you realize this was something you wanted to be part of?
I loved the relationship with Marnie and Hannah, it felt very real to me, very familiar. Even if I don't have that exact relationship, it definitely felt like something I can relate to or imagine. But the Marnie/Charlie thing is what absolutely fascinated me because I feel that's such a common relationship structure and it's almost never portrayed in anything. And so I thought, "Wow, what a privilege it would be to be able to enact this!" It's not something simple as he's a cheater or he has a gambling problem or he is abusive verbally. No, he likes her too much and that's the conflict and that was so fascinating to me and I thought any writer who's patient enough and detailed enough to do that rather than something flashy and dramatic, I've got to work with that. Also, I saw [Lena's film] Tiny Furniture and I just thought, "God, this woman is such a genius. I have to work with her. If I don't get this part, I'm going to hate to watch it and I'm going to hate whoever plays Marnie!" I feel very lucky this has all happened the way it did.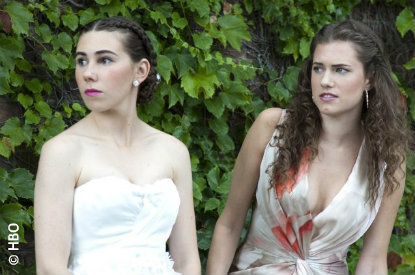 There are so many different emotions that each of the characters have to go through in the first season. How do you mentally prepare for something like that?
Well, you take a look at the script as a whole and you sort of break it down and you think, "Okay, when the script starts this is where she is and when the episode is over, this is where she is." So you're looking at it in the frame of the whole season and you say, "Marnie starts out jobless, boyfriend-less, apartment-less, friendless and then she ends up…" Well, I can't say. And so you're looking at that whole thing and you're thinking, "Okay, so where does this episode fit into that arc?" We shoot out of order all the time and you always have to go back and look at what happened before and what's going to happen next. The show is so grounded in reality that it's not as difficult. I imagine if you're on a show like True Blood, you'd probably have to say, "Okay, I have to go free this guy from a dungeon in the basement of a gay bar from vampires." But for us, it's like I live this life. This is the life my friends and I all lead in the show and so it's very grounded. It's not very hard for me to imagine these things.
So what's next for you? Are there any directors or actors that you're hoping to work with one day?
The list is so long! I'm about to do couple of episodes on The Mindy Project so that's really exciting. I'm almost done filming them and that's going to air very soon. I'm so interested in working with a ton of writers, directors and actors. I would love to work with Daniel Day-Lewis, that's kind of a dream. I would love to work with Philip Seymour Hoffman, I would love to work with Meryl Streep, Helen Mirren. If you don't stop me, I'll keep listing actors. Director wise, I'm a major [David] Fincher fan, a really big Fincher fan. I'm also a huge Paul Thomas Anderson fan. So that's just a couple of names. ~Soriyya Bawa
---
---
---
Similar Articles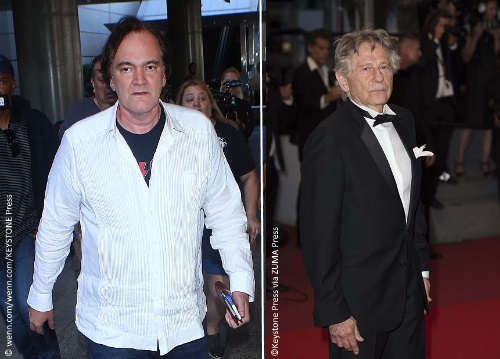 February 8, 2018 | 19 Comments
Quentino Tarantino is being blasted by many in regards to his erroneous statements that Roman Polanski's 13-year-old rape victim Samantha Geimer "wanted" it.
---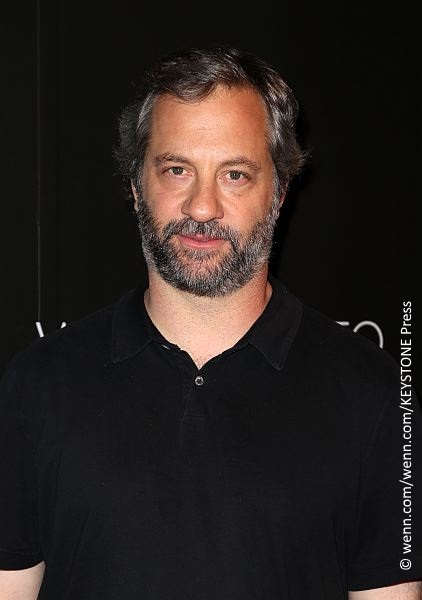 October 25, 2017 | 4 Comments
Director Judd Apatow tweeted about Woody Allen's obsession with young girls in regards to the subject of Allen's next film, advising young actresses to run.
---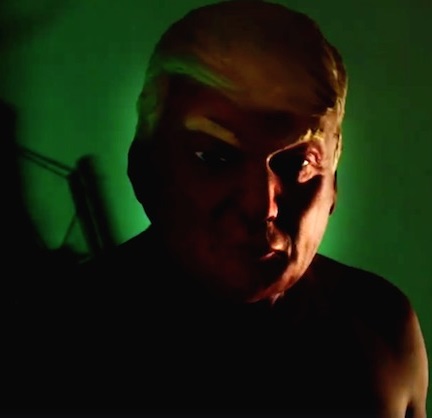 August 21, 2017 | Leave a Comment
FX Network dropped the opening credits of the upcoming American Horror Story: Cult, the seventh season which revolves around the 2016 presidential election.
---