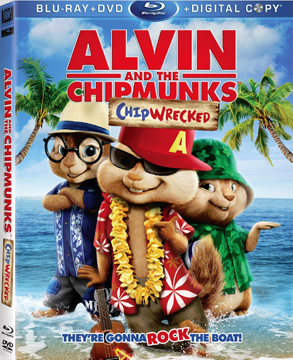 Everyone's favorite squeaky-voiced singing chipmunks are back. Alvin and the Chipmunks: Chipwrecked is a fun family movie that finds the Chipmunks and the Chipettes boarding a cruise in the hopes of enjoying a well-deserved vacation.
However, things do not go as planned and it's not long before the mischievous Alvin (Justin Long) lands the Chipmunks (Matthew Gray Gubler, Jesse McCartney) in a world of trouble with the crew and captain of the ship. To make matters worse, Dave's (Jason Lee) run-ins with a tormenting pelican mascot leads to the return of the antagonist of the first two movies: Ian Hawke (David Cross). Hawke has not forgiven Dave for taking the Chipmunks and Chipettes (Amy Poehler, Anna Faris, Christina Applegate) with him and promises to make Dave's life difficult during their vacation. When Dave accidentally falls asleep while taking care of his furry little troublemakers, they are whisked away to a remote island where they meet the lonely and crazy Zoe (Jenny Slate) who may be hiding a little secret from the chipmunks.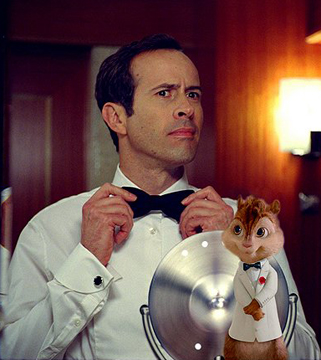 Alvin and the Chipmunks: Chipwrecked is a nice continuation to the Chipmunk series and showcases a lot of character growth. The relationship between Alvin and Dave reaches its boiling point, leaving Alvin worried that Dave may no longer love him. Simon, in a plot point involving hallucinogenic spider venom, finally abandons his serious persona and lets loose—a situation that changes his relationship with Alvin and Jeanette. Even Chipmunk-villain Ian Hawke shows some growth as the third movie in the series offers some catharsis and a nice resolution to his relationship with Dave. The Chipettes are also better developed in this movie, with viewers getting a more in-depth look at who they are as characters.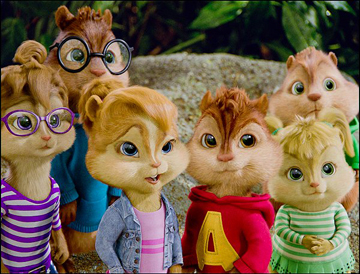 Overall, Alvin and the Chipmunks: Chipwrecked is a must-watch if you or anyone in your family is a fan of the Chipmunk series. It's a great, fun movie that pushes forward everything developed in the first two films. Children are sure to be entertained by their hilarious hijinks and the catchy songs peppered throughout the film.
The DVD also includes a couple of extra features. Munking Movies in Paradise tries to showcase the beauty of Hawaii, one of the locations where the kids' movie was filmed. The other feature, however, is an entertaining little menu where you can choose from any of the songs in the movie to sing and dance along to them. This one promises to be a hit with the young ones, even though the feature only offers the snippets of the songs that were included in the film instead of full versions that children could jam to. Still, if you have young kids, Alvin and the Chipmunks: Chipwrecked is a DVD your family will be likely be enjoying more than once. ~Rodrigo Cokting