Amazing True Facts about Famous Movie Scenes
By A A on November 3, 2016 | 6 Comments
We here at Tribute.ca love movies, like a LOT… so we decided to put together a fun list of 29 Amazing True Facts About Famous Movie Scenes. From Darth Vader's screen time in the original Star Wars, to Justin Bieber songs being sneakily used in Dredd's musical score, these fascinating facts will leave any movie lover wanting more!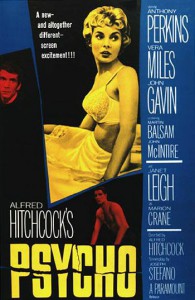 1. The very first American movie to ever show a toilet flushing on screen was the iconic 1960 horror film, Pyscho, starring Scream Queen Janet Leigh (mother of Halloween star Jamie Lee Curtis) and directed by the legendary Alfred Hitchcock.
Trailer: Psycho
2. Darth Vader (played by actor David Prowse) only has 12 minutes of screen time in the first Star Wars movie, 1977's Star Wars: A New Hope.
Trailer: Star Wars: A New Hope
3. During a scene in 1990's Home Alone, Macaulay Culkin's older brother Buzz has a photo of his girlfriend in his room but it's actually a boy in a wig. The director thought it would be too cruel for Macaulay's character to make a grossed-out face about a real life girl.
Trailer: Home Alone

4. Actor Sean Connery wore a toupee throughout all of his James Bond movies (he portrayed the famous spy in seven films altogether) as he had begun to lose his hair by the time filming the first one began.
5. Sean Connery is actually only 12 years older than his on-screen son, Harrison Ford, in the Indiana Jones franchise.
6. The mask worn by serial killer Michael Myers in the Halloween franchise is actually a Star Trek Captain Kirk mask of actor William Shatner, painted white.
Trailer: Halloween
7. The slow motion sound effects used in the 2012 science fiction movie Dredd were actually Canadian-born Justin Bieber songs slowed down by 800 times their normal speed.
Trailer: Dredd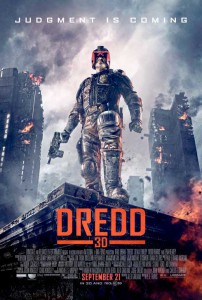 8. Mary Gibbs, the voice of Boo in Monsters, Inc., was just a toddler at the time the movie was being made, and had trouble sitting still to record her lines. The solution? Production followed her around the studio with a microphone and pieced together Boo's dialogue from lines they recorded her saying while playing. Aww!
Trailer: Monsters, Inc.
9. Michelle Pfeiffer had to literally be "vacuum-sealed" into her iconic Catwoman suit in 1992's Batman Returns, meaning she could only wear it for short periods of time. The suit was also so tight she couldn't properly hear her own voice, instead having to be instructed by director Tim Burton when she was speaking too loudly.
10. The word "dude" is said roughly 161 times in the film The Big Lebowski. The "F" word, or a variation of it, can be heard roughly 292 times.
Trailer: The Big Lebowski
11. For Trainspotting's "The Worst Toilet In Scotland" scene, the feces was made of milk chocolate, and according to star Ewan McGregor, smelled "delicious."
12. O.J. Simpson almost played The Terminator, but James Cameron thought his persona was "too pleasant" to portray such a dark character.
13. Star Wars characters R2D2 and C3PO appear as hieroglyphics in the Arks Chamber during a scene in the 1981 film Indiana Jones: Raiders of the Lost Ark.
Trailer: Indiana Jones: Raiders of the Lost Ark 
14. All of the Wookie costumes used in the Star Wars series are made from actual hair. (Ew!?)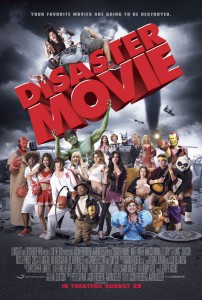 15. According to the Internet Movie Database, the worst movie ever made (as of 2013) is 2008's Disaster Movie.
Trailer: Disaster Movie
16. Due to complicated contractual obligations, the role of John McClane in Die Hard had to be first offered to Frank Sinatra, who was 73 years old at the time. He turned it down and the role eventually went to Bruce Willis.
Trailer: Die Hard
17. The strange music that plays during a scene with The Joker in The Dark Knight was inspired by the sound a razor blade makes on a piano string.
Trailer: The Dark Knight
18. Several major scenes in the 1995 film Braveheart had to be re-shot because extras could be seen wearing wristwatches and sunglasses.
Trailer: Braveheart
19. The gibberish language spoken by Young MacGuffin in Brave was actually a real dialect called Dorish.
Trailer: Brave
20. 1984's Beverly Hills Cop made up a technology called "Satellite Tracking System" — years later it was really invented — it's what we now know as "GPS."
Trailer: Beverly Hills Cop
21. While working on the set of Armageddon, actor Ben Affleck asked director Michael Bay why NASA would bother sending an inexperienced drill crew into space, instead of just training astronauts how to drill. Michael's response? He told Ben to "Shut up."
Trailer: Armageddon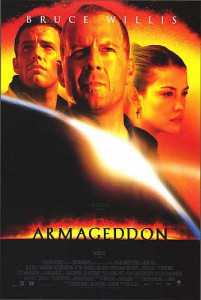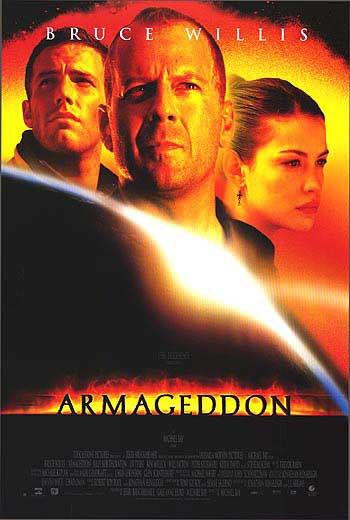 22. In real life, actor Tom Hanks is one inch too tall to be an astronaut (he portrayed one in 1995's Apollo 13) — the maximum height is 6 feet.
Trailer: Apollo 13
23. The word "zombie" is never used in Night of the Living Dead.
24. Billy Crystal took the part of Mike in Monsters, Inc. because he'd turned down the role of Woody in Toy Story and considered it the worst mistake of his career.
Trailer: Monsters, Inc.
25. The MPAA would not allow the film Meet the Fockers to use the word "Fockers" in the title unless they could prove there was a family in America with the last name "Fockers"– there was.
Trailer: Meet the Fockers
#26. Christopher Lee is the only cast or crew member from The Lord of the Rings who met writer J.R.R Tolkien.
#27. When the T-Rex breaks the glass of the Explorer in 1993's Jurassic Park, the kids' screams were real. The animatronic dinosaur wasn't supposed to break the glass.
Trailer: Jurassic Park
#28. Iron Man's computer system, J.A.R.V.I.S., is actually an acronym for "Just A Rather Very Intelligent System."
Trailer: Iron Man
#29. A History of Violence was the last movie released on VHS.
Trailer: A History of Violence
What are YOUR favorite fun facts about famous movie scenes? Share in the comments section or let us know on Facebook, Twitter or Instagram!
---
---
---
---
Similar Articles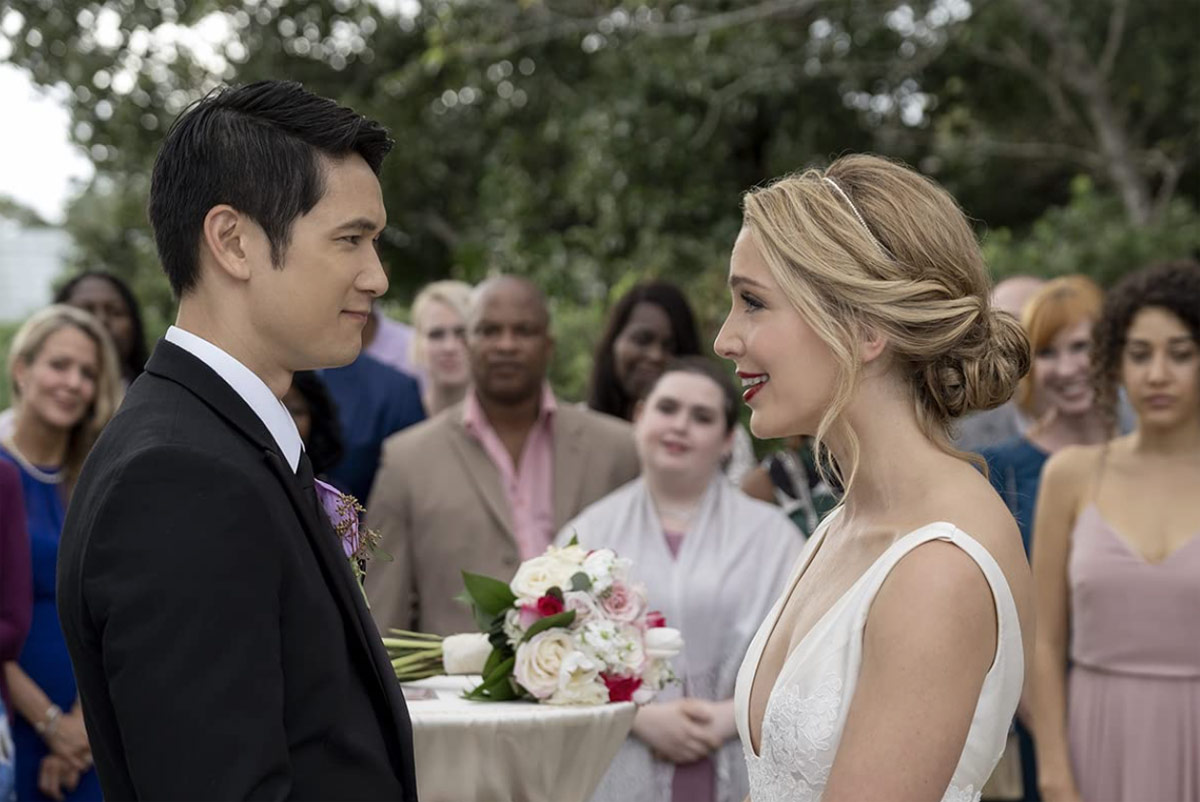 December 4, 2020 | 2 Comments
Check out what's opening in theaters today, including new movies All My Life and Black Bear, as well as re-releases of the beloved Christmas classics Elf, Die Hard and The Polar Express.
---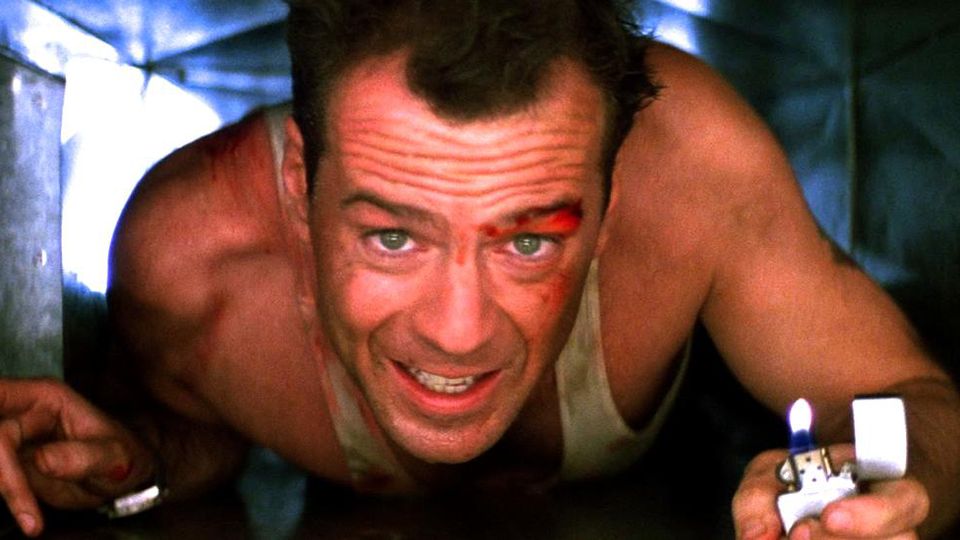 September 27, 2017 | 3 Comments
Bruce Willis is making a comeback to the role that launched his career as an action hero, reprising the role of cop John McClane in a new Die Hard film.
---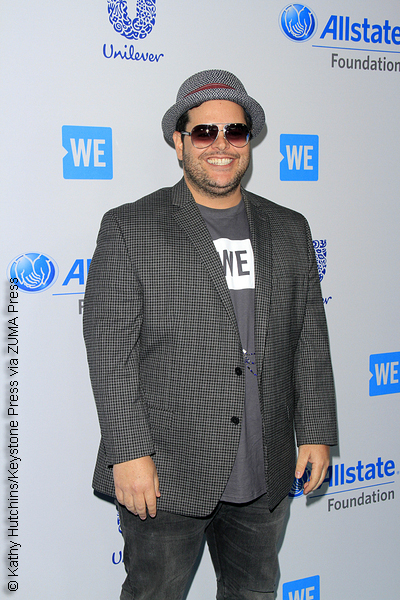 May 3, 2017 | 2 Comments
Beauty and the Beast star Josh Gad teased fans on Twitter that he may have just been cast to play Batman supervillain The Penguin in an upcoming DC film.
---