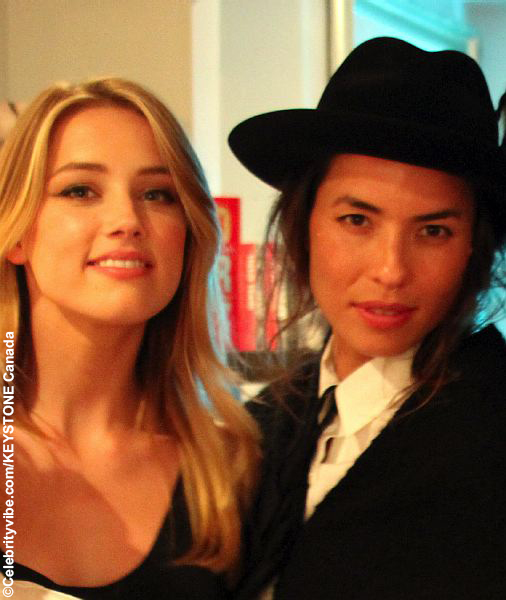 In the midst of the ugly divorce proceedings and abuse allegations between Johnny Depp and Amber Heard, TMZ is now reporting that Amber herself was arrested for domestic violence back in 2009.
According to law enforcement sources and documents obtained by TMZ, Amber and then-girlfriend Tasya van Ree (pictured left) got into an argument at Seattle-Tacoma International Airport on September 14, 2009. After allegedly grabbing and striking Tasya in the arm, the Pineapple Express actress was then arrested for misdemeanor domestic violence and booked, then appeared in court the following day.
TMZ obtained audio of the court hearing, during which the prosecutor declined to move forward with the case, reportedly because both women lived in California. Also heard on the audio tape was the judge warning Amber that prosecutors could still refile within the two-year statute of limitations.
As previously reported, Amber was granted a restraining order against husband Johnny Depp late last month just days after filing for divorce. In court documents, Amber claimed that Johnny became violent against her on her April 21 birthday and subsequently threw a cell phone at her on May 21. Photos of the actress with a cut on her lip and a bruise on her eye later surfaced.
Friends, family and colleagues of the Alice Through the Looking Glass star have come to his defense, refuting the allegations, while in a May 31 statement, Amber's attorneys slammed the actor, claiming that Amber "suffered through years of physical and psychological abuse at the hands of Johnny" and didn't come forward sooner "in an attempt to protect her privacy and Johnny's career."
Both estranged spouses are due back in court on June 17.