American Pastoral's Dakota Fanning talks challenging roles, beauty standards and more
By Marriska Fernandes on October 21, 2016 | 2 Comments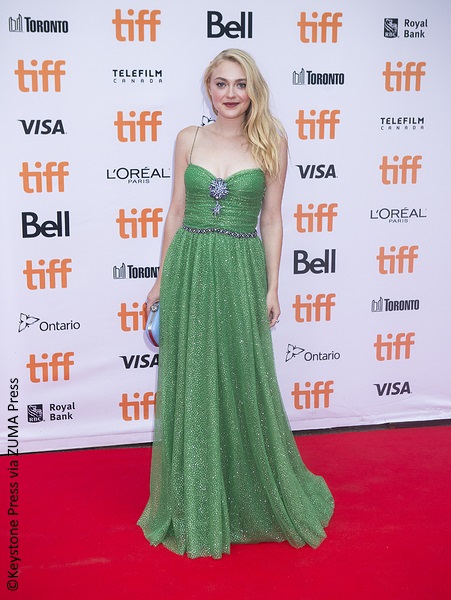 We chatted with Dakota Fanning about her film American Pastoral, based on Philip Roth's Pulitzer Prize-winning novel of the same name at this year's Toronto International Film Festival. Ewan McGregor makes his directorial debut with this feature film, now playing in Toronto and Vancouver.
American Pastoral is a 1960s post-war story, telling the tale of a family that seems to be living the American dream. The once-popular high school athlete Seymour "Swede" Levov (Ewan McGregor) is now a successful businessman married to former beauty queen Dawn (Jennifer Connelly). Their seemingly perfect life falls apart when their daughter Merry (Dakota Fanning) is accused of a savage act of political terrorism.
We sat down with Dakota to discuss her challenging role in the film, how she wrestles with the perception of beauty in the industry and what's the most fearless thing she has ever done. To watch our interview with Jennifer Connelly, click here.
What a fantastic role for you. I've never seen you in anything like this before. Why did you want to do this and what was it like playing this challenging character?
I think why I wanted to do it is simply because roles like this don't come along very often. It's a very complex role. Merry has so many different elements to her that are challenging as an actor to portray. There were certain things that I was nervous for. And I had a lot of time to think about how nervous I was because I was attached to it for years.
What were you nervous about?
I think having the stutter made me nervous and the later scenes are kind of weird. The words that she's saying are different. But I couldn't have had a better experience making it.
What was it like working with Ewan, who made his directorial debut with this film?
He was such an incredible balance of being strong and clear in what he wanted as director and at the same time being open, collaborative and willing to adjust or change what maybe he previously thought if someone had a different idea. That's what great directors have in common is that they are able to give that support and be a decision maker, but also be willing to hear other people's ideas. I think that as a person that's how he is — he's a strong guy who has strong beliefs, but he is also very warm and lovely and respectful of everybody and I think that translated into his directing style. As an actor it's so wonderful when you love the person in charge of the set.
A lot of kids in the film are your age. Based on the experiences you had in the film, could you see yourself becoming radical back in the '70s?
I think I'm too afraid of authority to have become radical. I'm definitely a firecracker for sure — I'm not a pushover, but I also have a healthy fear of authority. I don't know if I can see myself [becoming a radical], but again that's one of my favorite things I get to do. I get to explore a different side of myself through the characters. Obviously that's a time period I'll never live in and that's a experience I'll never have, but I kind of get to live in it for a little bit.
In what ways was playing Merry more of a challenge than you expected and in what ways was it easier?
It was the challenge that I expected it to be, but I had just hoped that I would feel rewarded and fulfilled by the challenge during and after. I felt that in such an intense way. Doing the scenes where we meet Merry later with Ewan — just Ewan and I in the middle of the night, before the morning where I'm dirty and crazy-looking and we're not filming in a studio but on a real street, but the way it sort of curved, it felt like our own little private space. It was cold and I was tired and desperately wanting to wash my hair. You have these moments like, "What is going on here? Oh my God! I need to get out," but you don't because there is no place you'd rather be. I always hope on every film that's the true test — when you should be miserable because you're cold and wet and dirty and tired and hungry and you're not. You're still happy to be there. That's where you feel like you belong. That's the true test for me on films. So you always hope that you always feel that and I definitely did. It was challenging but also rewarding.
The mother in the film is imprisoned by her beauty and her beauty is the reason for your character stuttering. As a young woman how do you wrestle with that, especially in an industry that has a heightened awareness about the power of beauty and power of youth?
It is true. I have a pretty healthy perspective on that. My sister Elle Fanning did a film called The Neon Demon, which is about beauty and beauty standards and how the most beautiful people in the world hate some things about themselves. There's something they want to change. It's just human nature. No one is above insecurity. No one is above wanting to change something about themselves. I think I just try and remember that. I'm a very practical, literal person. I guess you can change anything now if you want to, but I don't live my life thinking I can go change something if I want. This is what I was born with; this is what we're working with. That's all I can do.
Earlier you mentioned you're a firecracker. What's the most rebellious thing that you've done?
Can't say. [Laughs] Will have to kill ya!
What about the most fearless thing you've ever done?
Depends on what you think is fearless. But once, I said, "I'd rather lick the bottom of my shoe than do that." My friend was like, "Oh yeah? Do it!" I was like, "Alright!" I took my shoe off and licked the bottom of my shoe — doesn't gross me out at all. Don't care. Would do it again. I'm a shoe-licker. [Laughs]
Are there any other roles in contemporary literature of strong female characters that you'd like to play?
I'm currently producing and putting together a film adaptation of The Bell Jar by Sylvia Plath. The lead character, Esther Greenwood, is a super important literary female character and I will play her.
Thanks so much for chatting with us!
Thank you!
~Marriska Fernandes
---
---
---
---
Similar Articles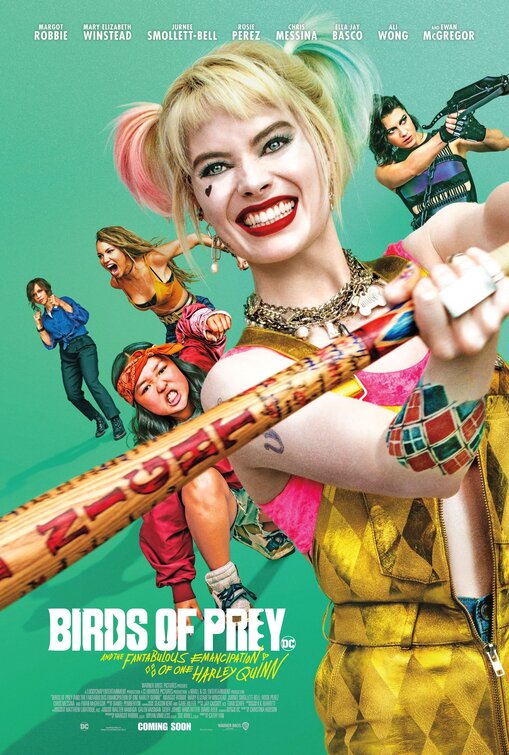 February 7, 2020 | 2 Comments
DC's latest entry into their shared universe, Birds of Prey, takes flight thanks to another fantastic turn by star Margot Robbie who leads an equally talented supporting cast.
---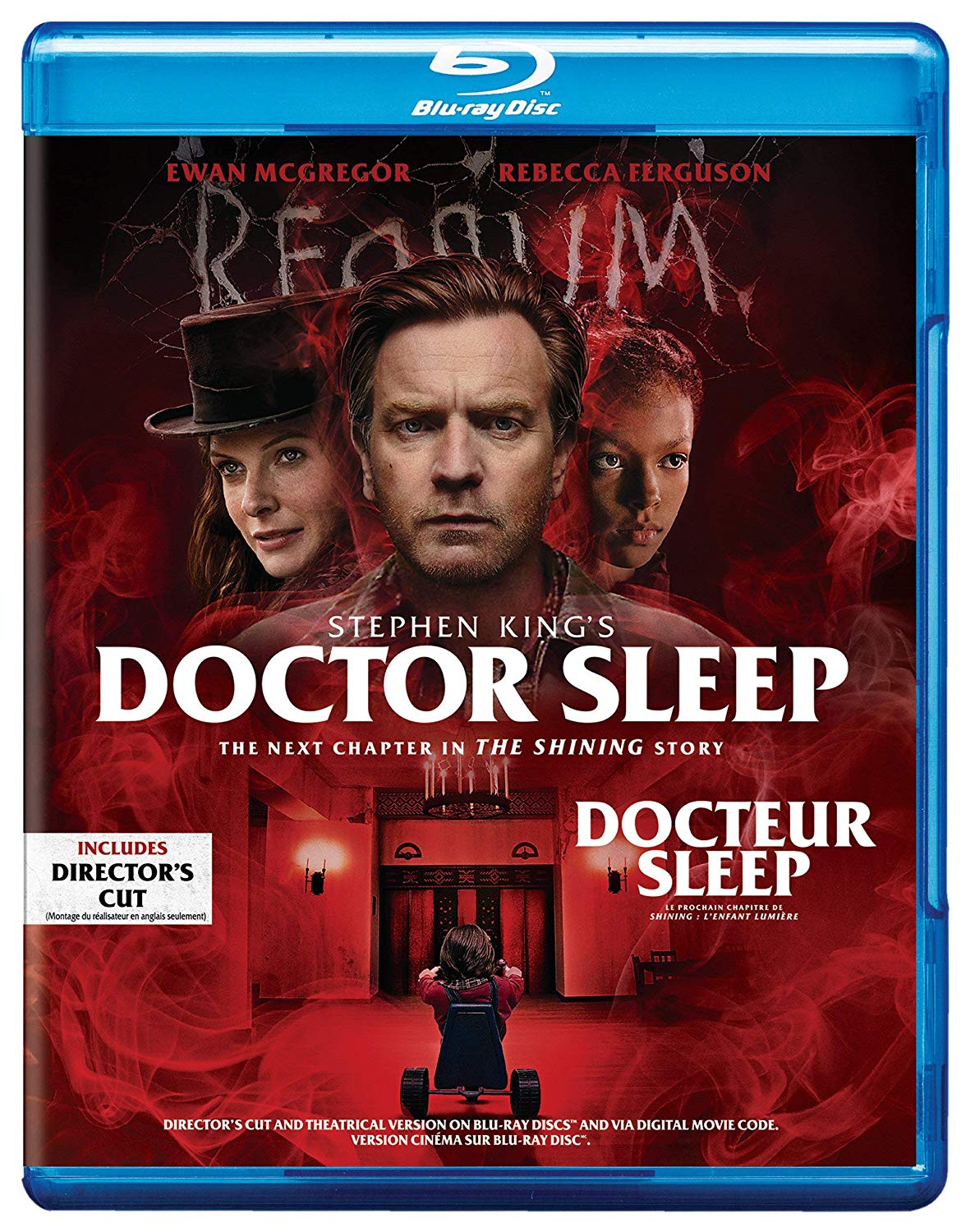 February 5, 2020 | 1 Comment
Doctor Sleep's Blu-ray includes the Director's Cut, revealing unseen footage of the movie, interesting featurettes with Stephen King and other treats for fans.
---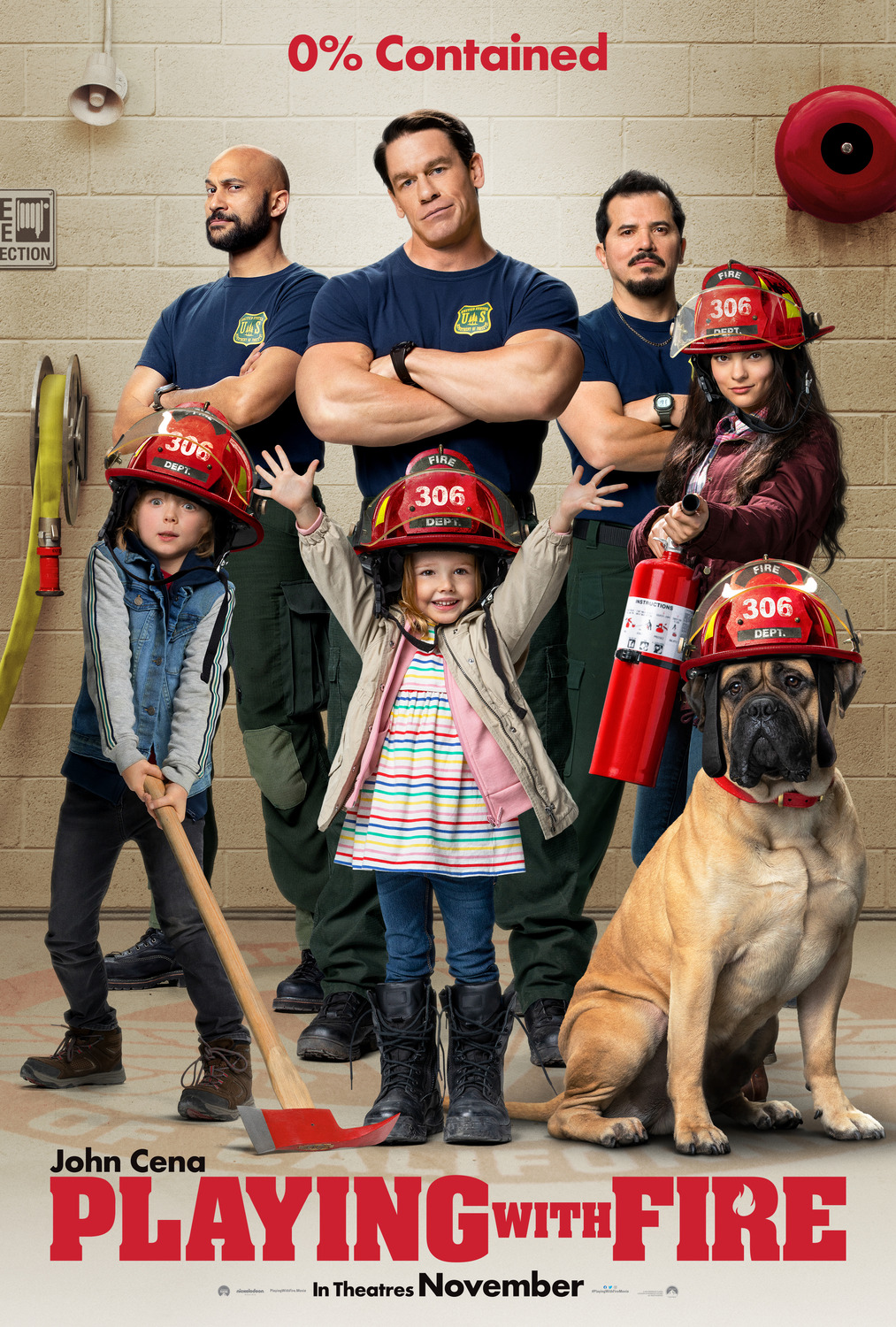 February 4, 2020 | Leave a Comment
Four new movies releasing on DVD and Blu-ray today, including Playing With Fire and Last Christmas. Click here to get all the details on this week's releases.
---