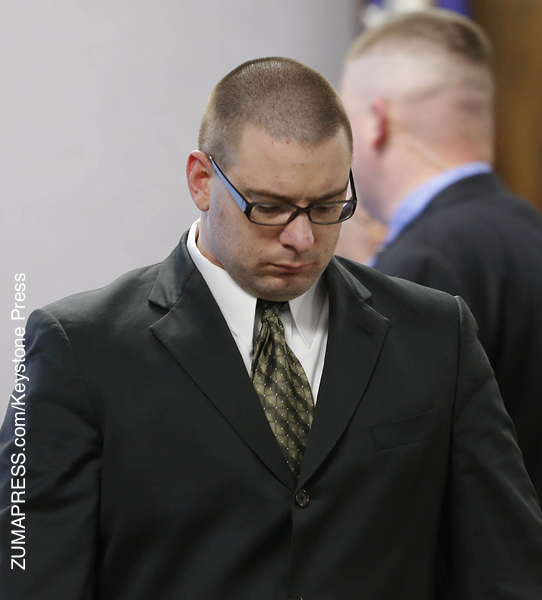 Eddie Ray Routh, the man currently on trial for the murder of Chris Kyle and his friend Chad Littlefield, was in court Tuesday in Stephenville, Texas. Chris Kyle's autobiography American Sniper: The Autobiography of the Most Lethal Sniper in U.S. Military History was the inspiration for the blockbuster movie American Sniper. Eddie, 27, has confessed to the murders of both men, but his attorney is pleading insanity.
Jodi Routh, Eddie's mother, had reached out to Chris about his Fitco Cares program to see if he could help her son. Chris had agreed to take on Eddie, and brought him to a shooting range where he took retired veterans who were trying to reconnect to society. Chris and Chad were both found shot on February 2, 2013. This occurred a week after Jodi received a call from Veterans Administration hospital in Dallas to tell her they were releasing her son.
Jodie said in court: "They called and said they were releasing Eddie and that I needed to pick him up. I objected and said he's not ready." They agreed to keep him, but ended up releasing him the following day. Defense Attorney J. Warren St. John asked, "You begged the U.S. government not to release your son, and they released him?" Jodi replied, "Yes, sir."
Eddie was arrested shortly after he stopped by his sister Laura's house, saying he had killed someone. He was driving a big black truck. When Laura called Jodi about Eddie's visit, Jodi quickly called Chris' cell phone, hoping it the truck didn't belong to Chris.
On Tuesday, the court room listened to more details of the murders, such as Eddie's account of the day. Eddie said they stopped for fast food, testifying he found that strange because he wasn't hungry. He was also upset because the truck smelled like cologne. When they got to the range he didn't feel like shooting and alleges Kyle and Littlefield urged him to start shooting. He recalled, "What started it for me was, 'What the [expletive] are you even doing here, man?' It was, 'This isn't a spectator sport; it's a shooting sport. Are you gonna shoot?' That's what got me all riled up." Eddie said of the shootings: "I had to take care of business, so I took care of business, got in the truck and left."
After Eddie was picked up by police, he told them: "I've been so paranoid and schizophrenic all day. I don't even know what to think of the world right now. I don't know if I'm insane." Later, he was asked several times during a videotaped interrogation if he knew that what he had done was wrong, and he answered each time: "Yes." The trial is ongoing. ~Andrew Siwik