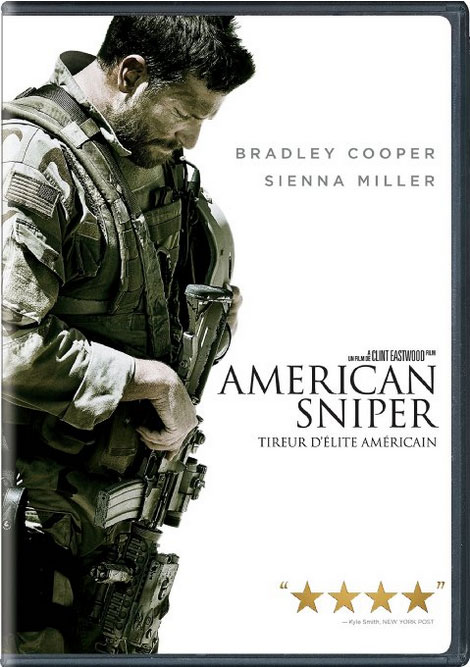 American Sniper gives an insightful, in-depth look at the life of one man – Chris Kyle – who felt so strongly that he needed to help others, that he wound up paying a big price for his beliefs.
The film shows key events from Chris' childhood. The first is when he proves to be a crack shot while hunting with his father. The second is when someone is beating up his little brother, and Chris jumps in to protect him. His father gives a talk about there being three kinds of people in the world: sheep, wolves and sheepdogs. He warns the boys never to be a wolf, but to be a sheepdog, the kind of person who protects the innocent from evil.
Although the boys grow up to be cowboys who travel the country competing at rodeos, Chris realizes there's something missing from his life. He goes to enlist and is told he'd be most useful in the Navy SEALs. His early shooting training comes in handy and he quickly becomes a legend within his team of comrades and beyond.
Just before he's sent on his first tour, Chris meets Taya (Sienna Miller), and before he leaves, they are married. Little does Taya realize what it will be like to raise a family or to be a wife with her husband many miles away, in constant danger.
The story of Chris and Taya humanizes the man in the audience's eyes. He's a tough guy, but he has a heart of gold. He doesn't engage in unnecessary chatter, but with his quick wit, he fits in with the guys as they put each other down in a friendly way.
But the choices he has to make during his four tours take a toll on the man. Does he shoot a boy who has picked up a deadly weapon and is aiming it at members of his troupe? Does he take down a woman carrying a Russian bomb? Chris does what he has to do to protect Americans and it changes him.
With the record for the most recorded sniper kills by an American, Chris Kyle was a valued asset to his country. This is his story and Bradley Cooper, who bulked up to play the role, is fascinating to watch – it's difficult to take your eyes away when he's onscreen. In one of the special features, Bradley says he felt he was channeling Chris, and several other people, including one of Chris' fellow SEALs, who played himself in the movie, said he was amazed at how much Bradley was like Chris. Bradley also said he stayed in character while on set, which undoubtedly led to his amazing portrayal, netting him an Academy Award nomination for Actor in a Leading Role.
The Special Features – One Soldier's Story: The Journey of American Sniper and The Making of American Sniper – are similar. The first gives more of a look at Chris and how this film came to be made prior to production. Even before Chris' autobiography was released, one of the producers had heard of his story and was interested in making it into a movie. He went to meet Chris and obtained his permission. Naturally, the autobiography helped provide insight into Chris' life, but after his death, it was left to his wife Taya to provide the missing details, and her input gave the creators the necessary inside information about Chris' home life as well as other personal details that zeroed in on his humanity. She is interviewed on the DVD, as are Bradley Cooper, Sienna Miller who played Taya, and several other cast and crew members.
Also releasing on DVD this week: Strange Magic, Hot Tub Time Machine 2, Spare Parts, Leviathan and Samba.
Watch this week's DVD trailers here:
American Sniper
Hot Tub Time Machine 2
Strange Magic
Leviathan
Samba
Spare Parts