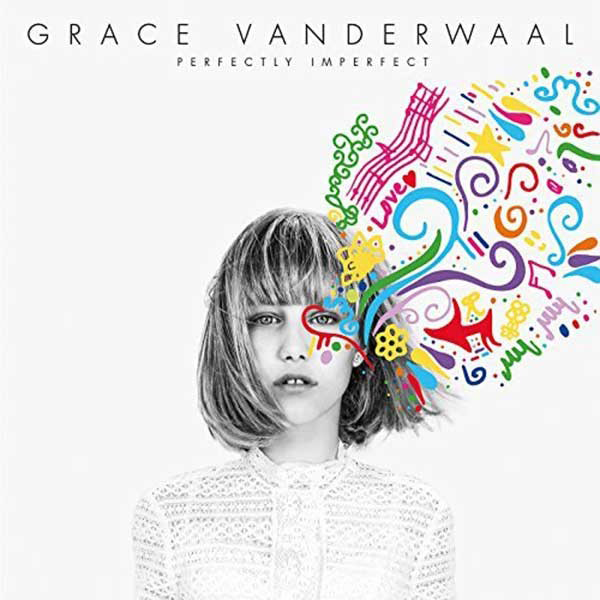 Grace Vanderwaal blew the judges and audience away when she made her debut performance on America's Got Talent earlier this year. Only 11 at the time, she sang a song she wrote herself ("I Don't Know My Name") while playing the ukulele. Her quirky but charming personality and astounding performance made her a definite choice to go through, and when judge Howie Mandel hit the golden buzzer, she was sent directly to the live shows without having to further audition.
She continued to perform original songs, each one as charming as the one before and at the age of 12, it came as a surprise to no one when she was crowned the champion, landing a recording contract with Columbia Records.
Her debut EP, aptly titled Perfectly Imperfect, was released earlier this month. The title refers to her voice, which is raw, unique, and full of emotion. The EP features five songs — four that she performed on AGT and one new song as the fifth track — "Gossip Girl." It's a catchy tune, featuring backup singers and more instrumentation than the other songs, which were produced with Grace playing ukulele, accompanied by producer Greg Wells on piano.
My favorite song that Grace performed on AGT was her first, but now after listening to them all on the EP, I can't pick just one — they all have special qualities that make them unique, just like Grace herself. As Simon Cowell predicted, she's sure to have a big career ahead of her and hopefully she remains as humble and quirky and happy as she was on the show — this little girl is a shining diamond in the world of recording artists.
Sample the tunes below and if you like what you hear, head over to iTunes to get the full EP — it retails for just $4.99. ~Alexandra Heilbron