Amy Adams to star in Museum 2?
By Alexandra Heilbron on February 5, 2008 | 11 Comments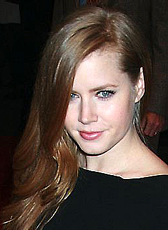 Enchanted star Amy Adams is in talks to star opposite Ben Stiller in Night at the Museum 2: Escape from the Smithsonian, according to Variety. The first movie, Night at the Museum, grossed over $500 million worldwide. In the sequel, artifacts from the Museum of Natural History are boxed and sent to the Smithsonian Institution in Washington. Shooting will take place inside the Smithsonian, with additional filming in Montreal. Adams would play a historical figure with a crush on Stiller's character. Filming begins in April 2008 for release on May 22, 2009. 
---
---
---
---