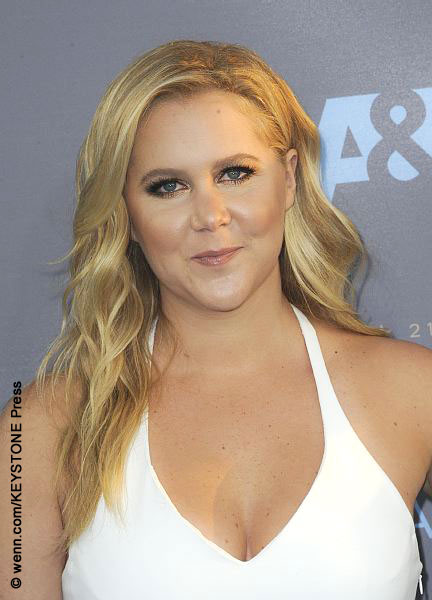 Fingers crossed that Amy Schumer steps into your bar next.
Bartenders at New York City's Richard Rodgers Theatre were left stunned after the comedian tipped $1,000 on a $77 dollar bill on Saturday night.
To put this into perspective, the standard tip in the hospitality industry is typically 15  to 20 percent of the total bill. Amy's tip amounted to over 1,200 percent.
The Trainwreck actor was attending a performance of the Broadway smash hit Hamilton, when someone in her entourage (which included boyfriend Ben Hanisch) left the astronomical sum on the funny lady's behalf.
"I look at it and I'm completely, completely shocked," bar captain Sara Laursen told ABC7. "I was speechless and the first thing I thought in my head was 'Are you sure?'"
Laursen ended up splitting the tip among the five other bartenders who were working that night, which left each of them with about $140 — still a hefty amount for one night's work, especially for aspiring actors and singers.
Mike Anthony, another bar captain, said, "Everyone knows that she's hysterical and smart, but she's incredibly generous."
A reporter later tweeted a request for comment from Amy, to which the star replied, "lots of love to my fellow bartenders and artists. I'm grateful to them and the cast and crew for another great night."
Laursen and her fellow bartenders posed with Amy's receipt for a photo on Twitter, and thanked The Inside Amy Schumer creator for her "making [their] night."
~Shelby Morton
From the bartenders @ @HamiltonMusical thank you @amyschumer for making our night! @madeleinedejohn @michael09442299 pic.twitter.com/m525TRuf37

— Sara Laursen (@sblaursen) March 20, 2016