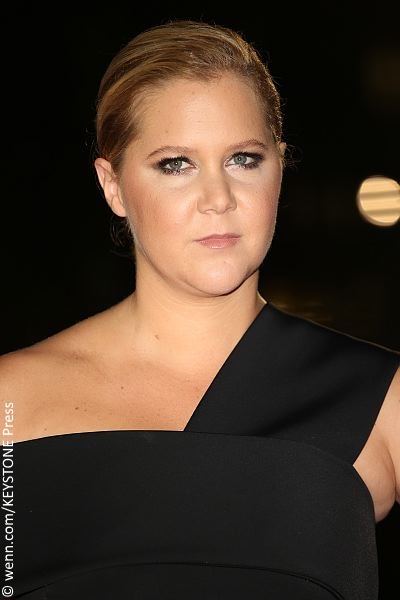 She can make you laugh, she can make you cry (most likely from laughing) and she can corrupt your computer with viruses.
Intel Security has named Trainwreck star Amy Schumer, 35, the most dangerous celebrity online. She topped the company's 10th annual McAfee Most Dangerous Celebrities list, which also includes Justin Bieber, Will Smith, Rihanna and Miley Cyrus.
It was found that a search for Amy carries over a 16 percent chance of linking to sites riddled with viruses or malware. Justin's percentage sits at 15, while Carson Daly, Will and Rihanna's hover around 13. Miley comes in around the 12 percent mark.
Other comedians on the list are Chris Hardwick (No. 7), Daniel Tosh (No. 8), Kevin Hart (No. 25), Mindy Kaling (No. 30) and Kristen Wiig (No. 52).
Intel credits Amy's rapid rise to fame as the reason for her position on the list. Between her Comedy Central show Inside Amy Schumer and the release of her memoir The Girl with the Lower Back Tattoo, she's one of today's most talked about stars.
In reference to Amy, the report states, "People can't get enough of her sassy jokes, making her a prime target for cybercriminals who want to capitalize on her popularity."
To help reduce the risk of contracting unwanted viruses, Intel offered up a few tips for safe web surfing: be sure to navigate directly to the original source rather than visiting random sites (for example, browse Comedy Central's official site as opposed to Connie's Comedy Corner), stay away from torrent searches and rethink the consequences of releasing personal information online.
What do you think of Amy's latest credential? Share your thoughts with us!