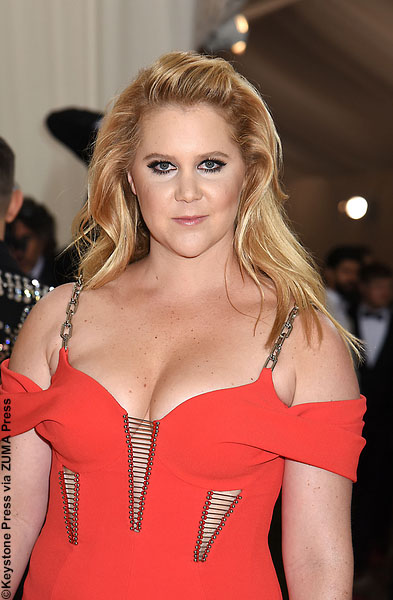 Bow down, fat shamers — because Amy Schumer is having none of it.
The Trainwreck star took to Instagram on Tuesday to post a bathing suit-clad photo of herself alongside a strongly worded message to all of those "trolls" who've left mean comments on her social media.
"I meant to write 'good morning trolls!' I hope you find some joy in your lives today in a human interaction and not just in writing unkind things to a stranger you've never met who triggers something in you that makes you feel powerless and alone," the actress captioned the pic.
"This is how I look. I feel happy. I think I look strong and healthy," she continued. "Also like miss trunchbull from Matilda," referencing the headmistress in the 1996 children's flick. "Kisses!"
The comedian has never been one to shy away from talking about body issues and sexuality — remember her famous line at the Glamour UK Awards earlier this year?
"I'm probably like 160 pounds and I can catch a d*ck whenever I want."
We believe it, Amy. Yes, you can. ~Shelby Morton