Angel Has Fallen rises in this trilogy conclusion – movie review
By Tribute on August 22, 2019 | 2 Comments
Gerard Butler's action trilogy comes to a satisfying conclusion with this character-driven finale.
When Olympus Has Fallen, the first entry of the franchise, was originally released in 2013, the film was viewed as merely a throwback to action films of yesteryear and yet another movie following the same formula of the '80s action classic Die Hard.
The film was also meant as a direct competitor for Sony Pictures' White House Down, with both films centering on terrorist attacks on the White House.
Fast forward and Olympus Has Fallen spawned its own franchise with the sequel London Has Fallen in 2016, and now Angel Has Fallen.
This action vehicle for Gerard Butler finds his Secret Service agent Mike Banning contemplating retirement from the job following the birth of his daughter and due to deteriorating health related to his profession. However, when President Trumbull (Morgan Freeman) brings Banning on a fishing trip away from D.C., he informs him that he plans on promoting Banning to head of the Secret Service.
Trumbull urges Banning to think it over and discuss it with his wife. As Banning heads back to land to get some rest, he, along with the rest of the Secret Service detail, spot a swarm of drones that launch an attack on them.
The drones soon take out most of the Secret Service agents as Banning races back to Trumble, who was thrown into the water to avoid the initial wave of attacks. Banning and the President dive deep underwater to avoid the worst of the explosions, but the shockwaves knock the two out.
The two men are found by authorities and transported for medical attention. Trumbull is in a medically induced coma, while Banning, the only surviving Secret Service agent, has suspicion cast on him when evidence is found indicating he was the mastermind behind the assassination attempt.
When the FBI arrive, they formally charge him and transport him for incarceration. En route, Banning and his escort are ambushed by a mercenary group looking to abduct Banning for disposal elsewhere. Banning overpowers his new captors and goes on the run as he looks to clear his name and root out the true conspirators behind the assassination attempt.
By most third entries in a franchise, it's easy to think that a series would have lost its steam and would have reverted to a regurgitation of the same formula that made the previous two entries popular enough to spawn the third film.
Given how London Has Fallen played out, it seemed Angel was heading down that path as well. Instead, the film went about its business in a bit of an unexpected way. Whereas the previous two entries placed a heavy emphasis on the setting, Angel instead chooses to make it a character-focused story, much to its benefit. Butler's Mike Banning feels less like the guy that's caught up in the wrong place at the wrong time, and more like a fully fleshed out character with more motivation than his duty. Butler's performance may not be groundbreaking for him, but he does give Banning more depth than he did in the previous two films.
The rest of the cast deliver serviceable performances with the material that they're given. Piper Perabo replaces Radha Mitchell from the previous two entries. Jada Pinkett Smith, Tim Blake Nelson, Lance Reddick, and Danny Huston all play roles within their wheelhouse, fulfilling the requirements of what's demanded of them.
However, the one true surprise of this film is Nick Nolte in the role of Mike Banning's father. The veteran actor delivers a surprisingly thoughtful and layered performance as the estranged father and war veteran. Every time Nolte is on screen he is just captivating and easily steals the show from his castmates. Nolte elevates the film to being more than a simple action flick, as his character has something meaningful to say. It's a performance that's worthy of being the center of its own film, that's how good Nolte is.
This is on top of the film delivering the kind of action you'd want from a movie looking to emulate the greats of the '80s. Director Ric Roman Waugh fills the film with a varied collection of action set pieces that each deliver thrills, with the assassination attempt being the big highlight. It's easy to see that the budget for this film isn't quite as high as the previous two, but Angel Has Fallen manages to make the most of what it's got on a practical level. There are a couple of bad effects shots that look blatantly obvious, but overall it looks up to par for the franchise.
Angel Has Fallen's near fatal flaw is the crux of the film's plot, which is the belief that Butler's Mike Banning committed treason and attempted to assassinate the president. Given that this is the third instalment of the franchise, there's a lack of suspension of disbelief at this major plot point. In the previous two entries, audiences have seen him go to extreme lengths to protect the President of the United States, so to suddenly place him in a story where no one even thinks of the possibility of a setup, takes you out of the film. For a man who has shown tremendous character and dedication to his job, to suddenly have zero faith in him is a little too much. Granted, had this been a standalone, this would not have been a fatal flaw. However, because of its placement it does feel problematic.
In spite of this, Angel Has Fallen is a nice turnaround for the series, following the less than spectacular sequel London Has Fallen. The film still delivers on the action you want from it, but Angel also manages to rise above being simplistic, campy, super machismo cinema. As much as it'd be advertised as a guilty pleasure flick, there isn't anything to be guilty about in enjoying this movie, as beyond Butler and the main cast, there is a diamond in the rough to be found here with Nick Nolte's performance and that alone makes this film a worthwhile recommendation. ~Paolo Maquiraya
If you have seen Angel Has Fallen and would like to rate/review it, click here.
---
---
---
---
Similar Articles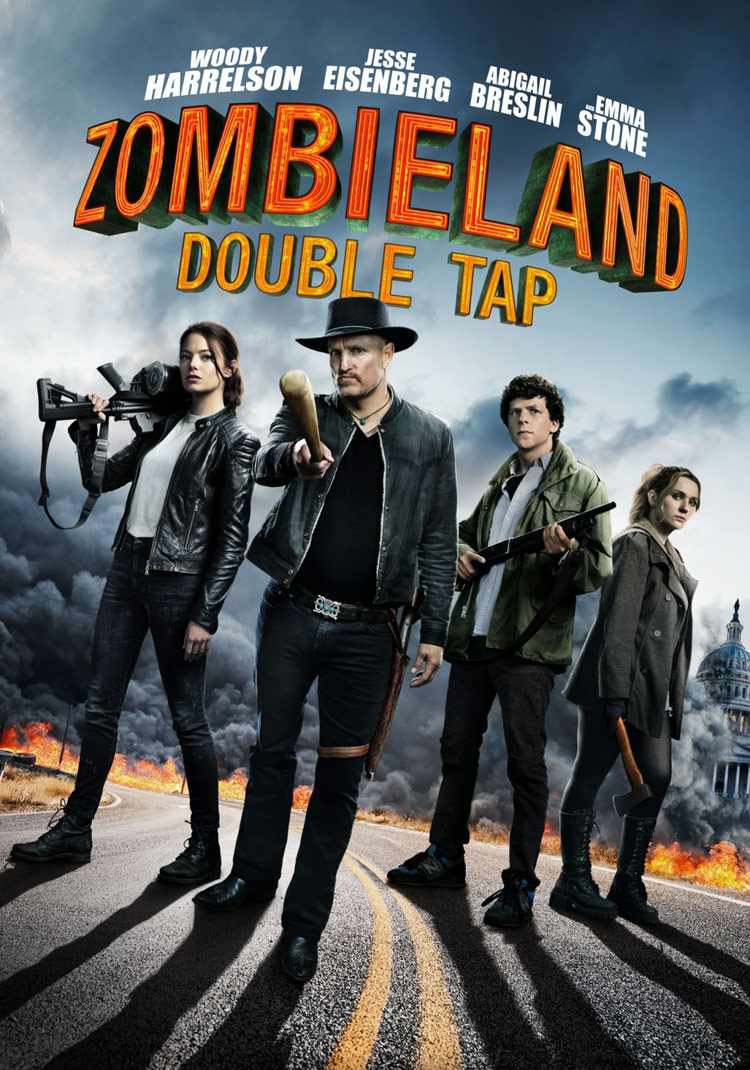 January 21, 2020 | Leave a Comment
Though Zombieland: Double Tap is far from being as fresh as the original, this sequel still features its likeable cast in all their zombie killing glory with some killer laughs along the way.
---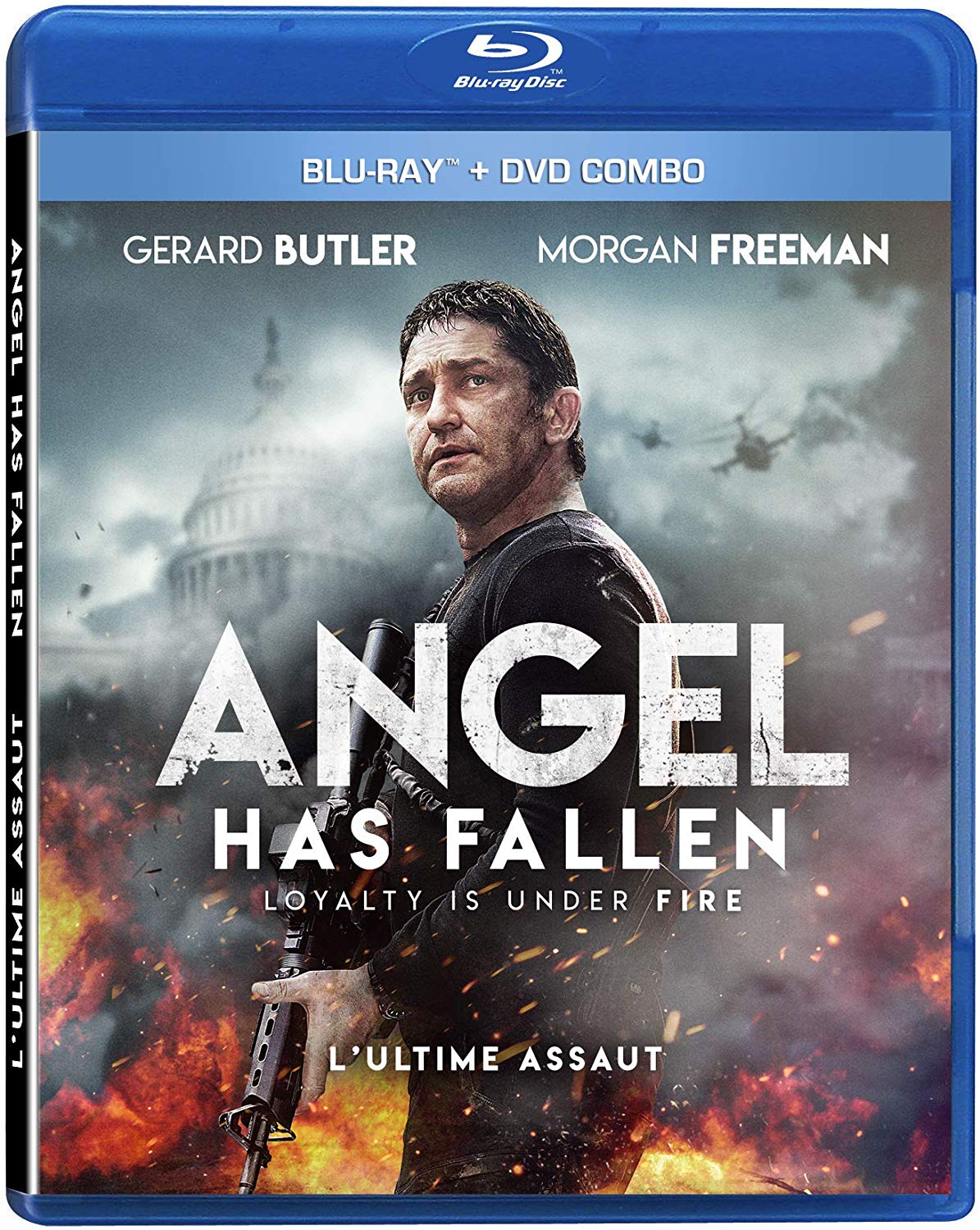 November 26, 2019 | Leave a Comment
The box office hit Angel Has Fallen starring Gerard Butler is now available on DVD and Blu-ray! Check it out plus the other home releases available today.
---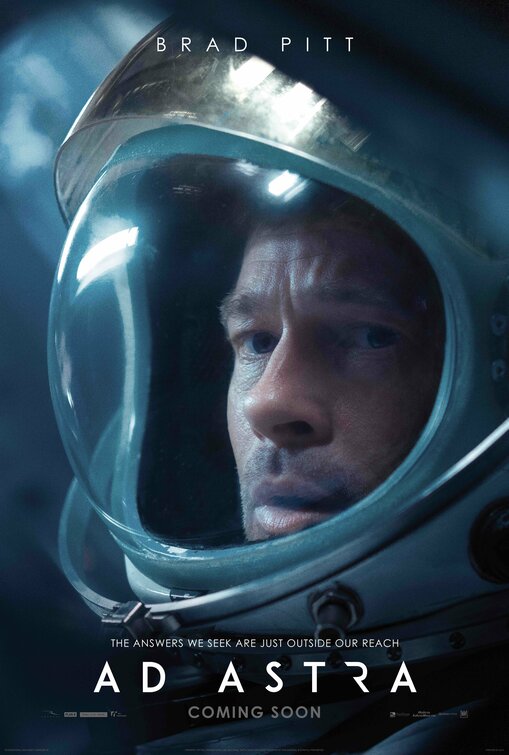 September 19, 2019 | 1 Comment
Ad Astra starring Brad Pitt may be too slow for most audiences, but within the film is an enthralling drama reflective of its grand and intimate themes.
---