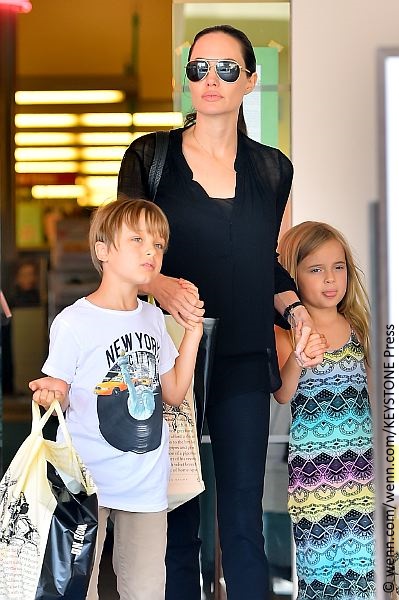 It's been two weeks since news broke of Angelina Jolie and Brad Pitt's split. Sources close to People Magazine reveal that the family is struggling to cope with this decision. Jolie and the kids have started therapy during this "traumatic situation."
Brad, 52, and Angelina, 41, are currently battling over custody of the kids — Angelina wants sole physical custody while Brad wants shared custody.
After the plane altercation involving Brad and his kids, the Los Angeles Department of Children and Family Services recommended a temporary plan under which Jolie and their six children – Maddox, Pax, Zahara, Shiloh, Vivienne and Knox – will stay at a rented house in Los Angeles until October 20th.
Brad is allowed to visit the children and a therapist will be present at the initial visit.
A source close to the family reveals: "They didn't leave the rental house for days. It was hard for all of them. They are used to more activities and more entertainment so it's difficult for them to just stay at the house. The younger kids don't understand what's going on."
Angelina and Brad have agreed to family therapy as well as individual counseling during this time. Brad will voluntarily undergo random drug and alcohol tests. ~Marriska Fernandes