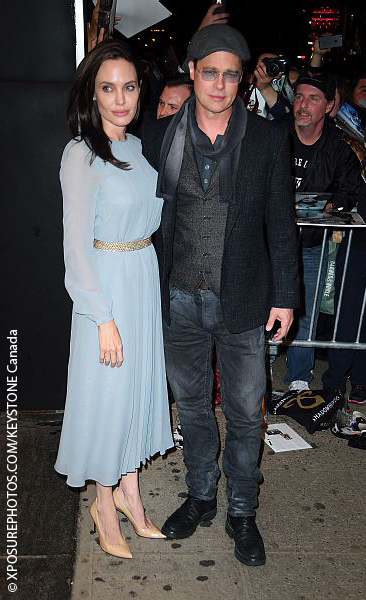 News of their divorce may have topped headlines in 2016, but if the early days of 2017 are any indication, the Angelina Jolie–Brad Pitt battle is far from over.
Shortly before Christmas, Brad came forward to slam Angelina when he said she "exposed" the pair's children "by making public the names of their therapists and other mental health professionals."
The Girl, Interrupted Oscar winner has since agreed to keep details of their divorce and custody proceedings private. But it would appear she wants one last opportunity to slam the Allied actor.
TMZ has obtained court documents that state Angelina's lawyer, Laura Wasser, believes Brad is trying to "deflect from [his] own role in the media storm which has engulfed the parties' children."
Additionally, Angelina contradicted Brad's claims that she deliberately released private details to the media, and said her former partner is "terrified that the public will learn the truth" about him.
It remains unclear at this point what she was referring to when she used the words "the truth." But one thing is clear — many people are keen to find out. ~Matthew Pariselli