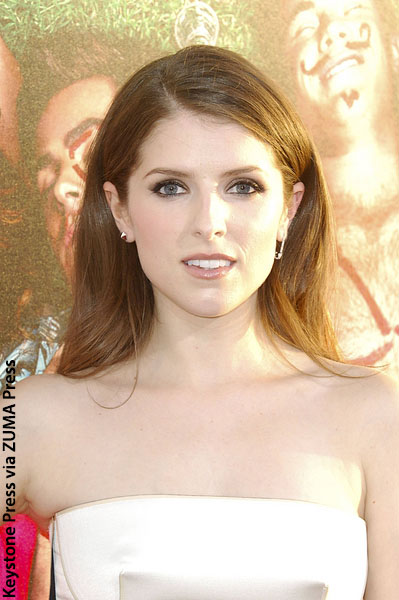 Anna Kendrick announced last year she would be releasing a collection of autobiographical essays, in a book titled Scrappy Little Nobody. The Pitch Perfect star is known for her witty social media presence, so the book is sure to be entertaining.
She debuted the cover for her book this week to her 5.64 million Twitter followers, along with a sneak peek of what fans can expect from it. In an excerpt, she hilariously describes her on-set behavior during photo shoots.
Anna reveals in it that "no one should be compared to Kendall Jenner," because "it's cruel and unusual." That sounds like an insult, but it's actually a compliment!
She claims that no matter how much she focuses on being the best model she can be during photo shoots, she still gets looks of disappointment and confusion. She writes that this is because she does not look more like Kendall Jenner, and being compared to the successful model hurts her "little feelings."
Scrappy Little Nobody is Anna's first book and will be released on November 15. The synopsis promises to "offer her one-of-a-kind commentary on the absurdities she's experienced on her way to and from the heart of pop culture." So in other words, it'll be an awesome read. ~Natalia Makarski
Check out the tweet and a peek at the book cover below:
In honor of my cover reveal, here's a sneak peek from my book! Pre-order now at https://t.co/MGBxhY9GIF. pic.twitter.com/bYDnNCqKAV

— Anna Kendrick (@AnnaKendrick47) July 19, 2016