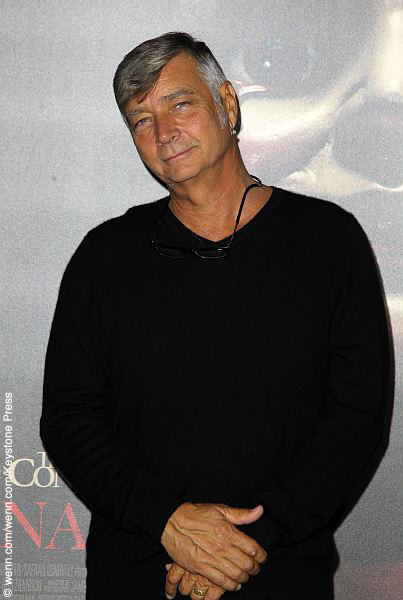 Working on any scary movie is bound to feel spooky, but Annabelle's director witnessed real-life supernatural events while filming his latest horror flick. In an interview with The Hollywood Reporter, director John Leonetti recounted two supernatural experiences while filming Annabelle. "The first [incident] was when we were prepping. We went into the apartment where we were shooting, and in the transient window above the living room window. It was a full moon, and there were three fingers drawn through the dust along the window, and our demon has three fingers and three talons. [The markings] were being backlit by the moon. I have a picture! It was sick," Leonetti exclaimed.
Producer Peter Safran described the second incident, which was also linked to a scene in the film. "We shot in this amazing, old apartment building near Koreatown and we had some funky stuff go down. In particular, the first day that the demon was shooting in full makeup, we brought the demon up in the elevator. He walks out and walks around to the green room to where we're holding the talent, and just as he walks under — a giant glass light fixture is being followed by the actor playing the handyman of the building — and all of a sudden the entire glass light fixture falls down on his head, the janitor's head. And in the script the demon kills the janitor in that hallway. It was totally freaky."
This isn't the only supernatural link to the film's cast and crew. Annabelle actor Eric Ladin spoke with Tribute about his belief in the supernatural, and a real-life haunted house his wife once stayed in.
Leonetti's unexplained phenomena is not the first time crew members have experienced paranormal activity on set. The Exorcist's director famously was so on edge from unexplained occurrences, including a part of the set mysteriously catching on fire, he had priests bless the set. The Omen is considered one of the most cursed films all of time, having several deaths occur while filming. The curse carried over to the remake, when two days of footage were lost after an unexplained camera malfunction read "Error 666." The Conjuring, which Annabelle is based on, had its own share of creepy moments, including strange gusts of wind and unexplainable claw marks on Vera Farmiga's laptop screen when she attempted to read the script.
Annabelle, based on the true story of a possessed Raggedy Ann doll that currently resides at the famed Warren's Occult Museum in Connecticut, opens in theaters this Friday. ~Kelly Townsend