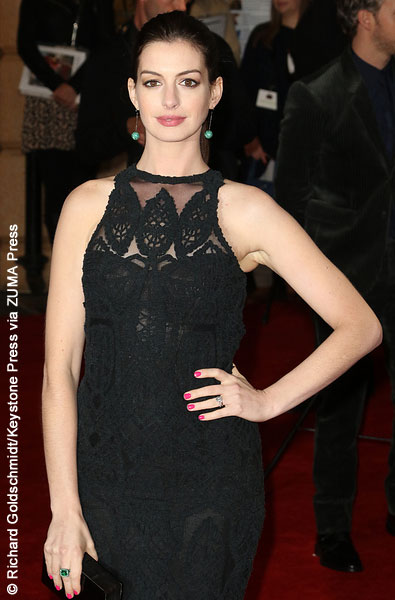 Genovians, rejoice!
Garry Marshall, while on tour promoting his upcoming film Mother's Day, shared some details about another film franchise of his — The Princess Diaries.
The director told People that he and Princess Mia Thermopolis herself, Anne Hathaway, are planning to make a third installment of the popular series.
"I was with Anne Hathaway a couple weeks ago, it looks like we want to do Princess Diaries 3 in Manhattan," Marshall revealed.
It's still a long way away from hitting the big screen, however, unless they want to write in a royal offspring.
"Anne Hathaway is very pregnant, so we have to wait until she has the baby and then I think we're going to do it," he said.
Rumors began swirling last year about a sequel to the series, with both Disney and producer Debra Chase slated to return. But, there was no substantial evidence that it was actually happening — until now.
Marshall and Hathaway originally teamed up in 2001 for the first film, alongside the legendary Julie Andrews, as well as for the 2004 sequel, The Princess Diaries 2: Royal Engagement, which featured Chris Pine as Princess Mia's love interest.
There's no word as to whether Andrews will be returning, but as for Pine's return, Marshall played coy: "Maybe…he's quite big now, you know."
~Shelby Morton