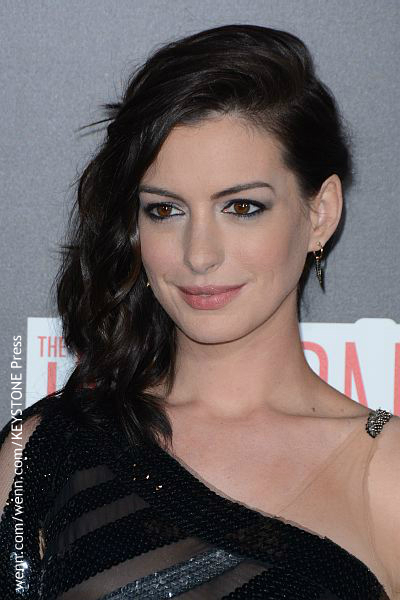 The classic and beloved 1964 movie Mary Poppins is apparently due for a revamp. In development for 2017, Disney is planning a live-action musical – and speculation is rampant on who will be cast in the starring role. Names such as Anna Kendrick, Amy Adams, Kristen Bell and Emily Blunt have been tossed around, but Anne Hathaway would make a wonderful enchanted nanny, don't you think?
Her The Intern co-star, 72-year-old Robert De Niro, told Entertainment Tonight she would be perfect: "I saw them announce it on television and they mentioned Mary Poppins and I was thinking – I said, 'That's Annie.'"
Anne Hathaway can definitely sing. For her role in Les Misérables as Fantine, she won an Academy Award. And don't forget, she played Julie Andrews' granddaughter in the film The Princess Diaries. It only seems natural for her to step into the role of Mary Poppins, first played by the grand dame herself.
Anne told Entertainment Tonight that no one has approached her yet, but when she heard De Niro thought she would be perfect for the role, she responded, "Cool! No one's talked to me about it." However, she believes the role will likely go to her The Devil Wears Prada co-star Emily Blunt, saying, "I feel like she's going to get it – she's British." ~Sharon Salsberg