Ant-Man and The Wasp delivers plenty of action and laughs
By Tribute on October 16, 2018 | 1 Comment
Following the emotionally devastating events of Avengers: Infinity War comes Ant-Man and The Wasp, a comparably lighter, softer Marvel adventure that, if nothing else, gives us a chance to catch our breath before the next Avengers installment comes out. Ant-Man director Peyton Reed returns to direct the sequel and provides us an excellent respite from the increasingly cataclysmic Marvel Universe.
The film begins two years after the events of Captain America: Civil War. Scott Lang (Paul Rudd) has been sentenced to house arrest for his participation in the disastrous face-off between the Avengers in Germany, which violated the Sokovia Accords, not to mention his own parole. Since going to Germany also meant stealing the Ant-Man suit from Dr. Hank Pym (Michael Douglas) and his daughter, Hope Van Dyne (Evangeline Lilly), Lang also hasn't had any contact with his former partners in two years.
Hank and Hope have been busy creating a tunnel that will open a portal to the quantum realm where they hope to find Janet Van Dyne (Michelle Pfeiffer) — Hank's wife and Hope's mother — who was tragically lost after going subatomic some 30 years ago. After their first attempt to open the portal results in Lang receiving a mental message from Janet, they realize that Janet and Lang are quantumly entangled, since Lang went subatomic himself in the first Ant-Man. Therefore, he is the key to rescuing Janet.
A new villain, however, threatens the prospect of this rescue mission. Ghost (Hannah John-Kamen) is a quantumly unstable woman who wants Dr. Pym's technology for herself so she can use Janet's quantum energy to cure her painful affliction. In order to defeat Ghost and get back Dr. Pym's stolen tech, Lang must don his Ant-Man suit once again and team up with his new partner, Hope, as the superhero The Wasp.
Much like other Marvel films, Ant-Man and The Wasp provides plenty of exciting action sequences, multiple antagonists, and more complicated scientific jargon than you could ever dream of keeping up with. It's admittedly a little hard to comprehend the physics behind the quantum realm, but if you can at least understand its importance to the storyline, you'll be just fine.
Paul Rudd returns as ex-con Scott Lang and easily slips back into the sarcastic, goofball ways that help make him such an immensely likable character. What is perhaps most enjoyable about Lang is his character motivation. He isn't looking to fulfill any delusions of grandeur or become a superhero icon, like Captain America or Iron Man. All he wants is to be a good father to his daughter and help out his friends in their time of need. Much like in the first Ant-Man, Lang is a standout because he's a superhero who doesn't take himself too seriously.
Evangeline Lilly is back as Hope Van Dyne, but not simply as Dr. Pym's daughter or Lang's budding love interest. This time around, Hope is able to share the title card with Lang as a new superhero, The Wasp, after assuming the role her mother once held before becoming lost in the quantum realm. The Wasp can do everything Ant-Man can do, and then some. Armed with a suit outfitted with powerful wings and arm blasters, this new superhero is definitely a force to be reckoned with. Not to mention Lilly easily holds her own against Rudd and delivers her own supply of witty remarks with excellent comedic timing. The two have a delightfully effortless rapport that makes them the perfect superhero duo.
The sequel gives us plenty of franchise newcomers as well as some familiar faces, but most of those who return to the film are used more as comedic relief than necessary characters. Michael Peña, for example, reprises his role as Lang's former cellmate and business partner Luis, who definitely helps move the plot along but also provides his fair share of rambling stories to add some decent laughs to the flick.
Hannah John-Kamen is excellent as the frighteningly remorseless antagonist Ghost, also known as Ava Starr, who will do whatever she can in an effort to remedy her painful phase-shifting. Unlike other Marvel villains, her aspirations are not for world conquest but for personal survival.
Her moral compass in the film is provided by her guardian and Dr. Pym's former partner, Bill Foster, played by Laurence Fishburne. He only wants to help Ava but in doing so finds himself entangled in her plot. While not exactly an antagonist himself, Foster definitely straddles that precarious line in his pursuit to help Ava find a cure.
Interestingly, Bill Foster appears in the Ant-Man comics as the superhero "Goliath" who, like Ant-Man, can dramatically change his size. Of course, the only difference is Goliath exclusively grows bigger, never smaller than his average height. We get a subtle wink to this in the film when Foster and Lang compare the sizes of their largest forms, so perhaps we may see more of Foster as Goliath in later films.
What's definitely worth noting are the film's tremendous visual effects, from playing with real-world objects shrunken down into miniature sizes, to delivering stunning visual sequences within the quantum realm. Taking something like Dr. Pym's laboratory and shrinking it down to the size of a briefcase, complete with wheels and a travel handle, was incredibly entertaining, especially with the addition of a Hot Wheels carrying case filled with shrunken vehicles.
The filmmakers definitely know how to utilize all the fun and effortless humor that comes with a technology that can drastically alter the size of anything and anyone. Lang's faulty Ant-Man suit lends to a number of funny scenes, including one in which he inadvertently shrinks down to the size of a small child and masquerades as a student inside his daughter's elementary school. In another scene, Hope enlarges a Hello Kitty PEZ dispenser and uses it against their pursuers as a lethal weapon.
While the film definitely delivers genuine laughs and unique imagery, there are some moments where it becomes just a little clunky. For instance, there are a few too many antagonists introduced to the plot, including Sonny Burch (Walton Goggins), a shady criminal who wants to steal Dr. Pym's technology to sell on the black market, and FBI agent Jimmy Woo (Randall Park) who wants to see Lang behind bars. Ghost was a fantastic opponent to give Ant-Man and The Wasp, but the others just seemed a bit unnecessary.
Overall, Ant Man and The Wasp offers a fairly straightforward plot filled with plenty of laughs, exciting action sequences, and stunning imagery. It's playful, it's fun, and it is superbly entertaining. While definitely not on the same dramatic scale as other Marvel features, this movie will provide a much needed break from its predecessors' weighty subject matter and instead deliver a relaxing, easy-going superhero flick. (And between you and me, the post-credits scene alone is reason enough to watch the film.) ~Caitlyn Clancey
Blu-ray features:
Deleted Scenes – The Blu-ray disc contains two deleted scenes, one in which Janet Van Dyne formally introduces Dr. Pym to the quantum realm, and another where Sonny Burch and his goons attempt to track down Dr. Pym.
Gag Reel – Watch the cast have fun and goof around on set, plus see an extended clip of Stan Lee's outtakes for his hilarious cameo appearance in the film. The Marvel mastermind had the opportunity to deliver one punch line and tried out a bunch before finding the absolute perfect one.
Back in the Ant Suit: Scott Lang – This feature discusses Paul Rudd's take on the character of Scott Lang. Rudd and other members of the cast and crew sit down to talk about him reprising the role and his performance, as well as how he consistently brought plenty of fun to set.
A Suit of her Own: The Wasp – Cast and crew talk about the newest superhero, The Wasp, including the details of her suit and how actress Evangeline Lilly trained to become the combat-ready Hope Van Dyne.
Subatomic Super Heroes: Hank and Janet – Michael Douglas and Michelle Pfeiffer discuss their characters and give insight into their enduring relationship.
Quantum Perspective – Take a behind-the-scenes look at the movie's production design, including all the impressive CGI effects that went into creating some of the film's most spectacular sequences.
Click here to buy Ant-Man and The Wasp on Blu-ray.
---
---
---
---
Similar Articles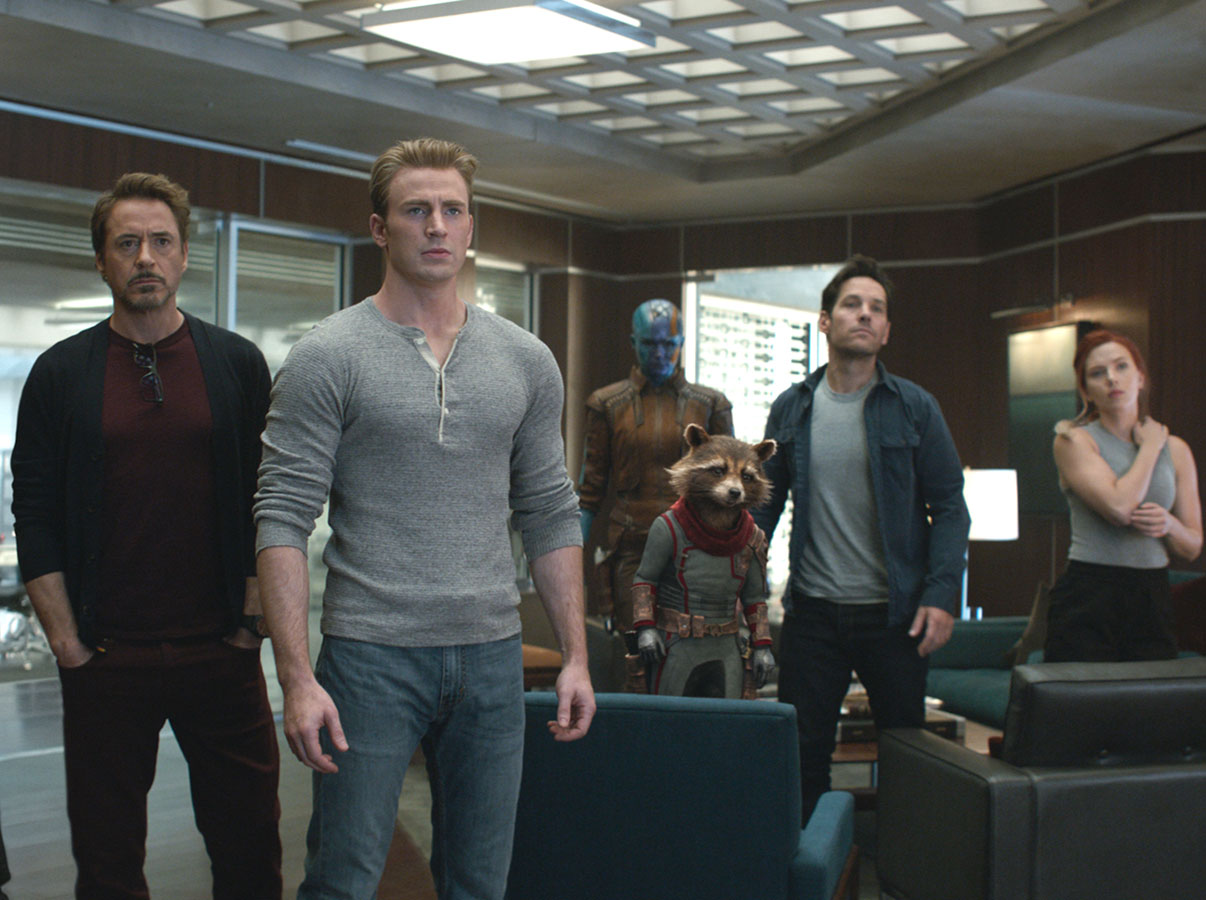 August 13, 2019 | Leave a Comment
Avengers: Endgame releases today on DVD and Blu-ray, and we've got all the info you need about the bonus features that are included for the fans' enjoyment!
---

June 20, 2019 | 12 Comments
Avengers: Endgame finds the heroes assembling for one more push as they look to close the gap with Avatar to become the highest grossing film of all-time.
---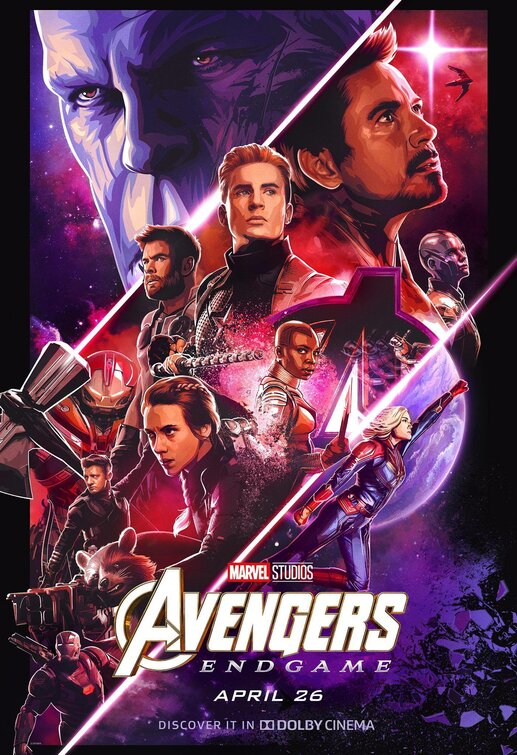 April 3, 2019 | 4 Comments
Online ticketing sites were unprepared on Tuesday for crash-inducing levels of traffic as fans sought to purchase advanced tickets for Avengers: Endgame helping set new records for the the year's most anticipated film.
---