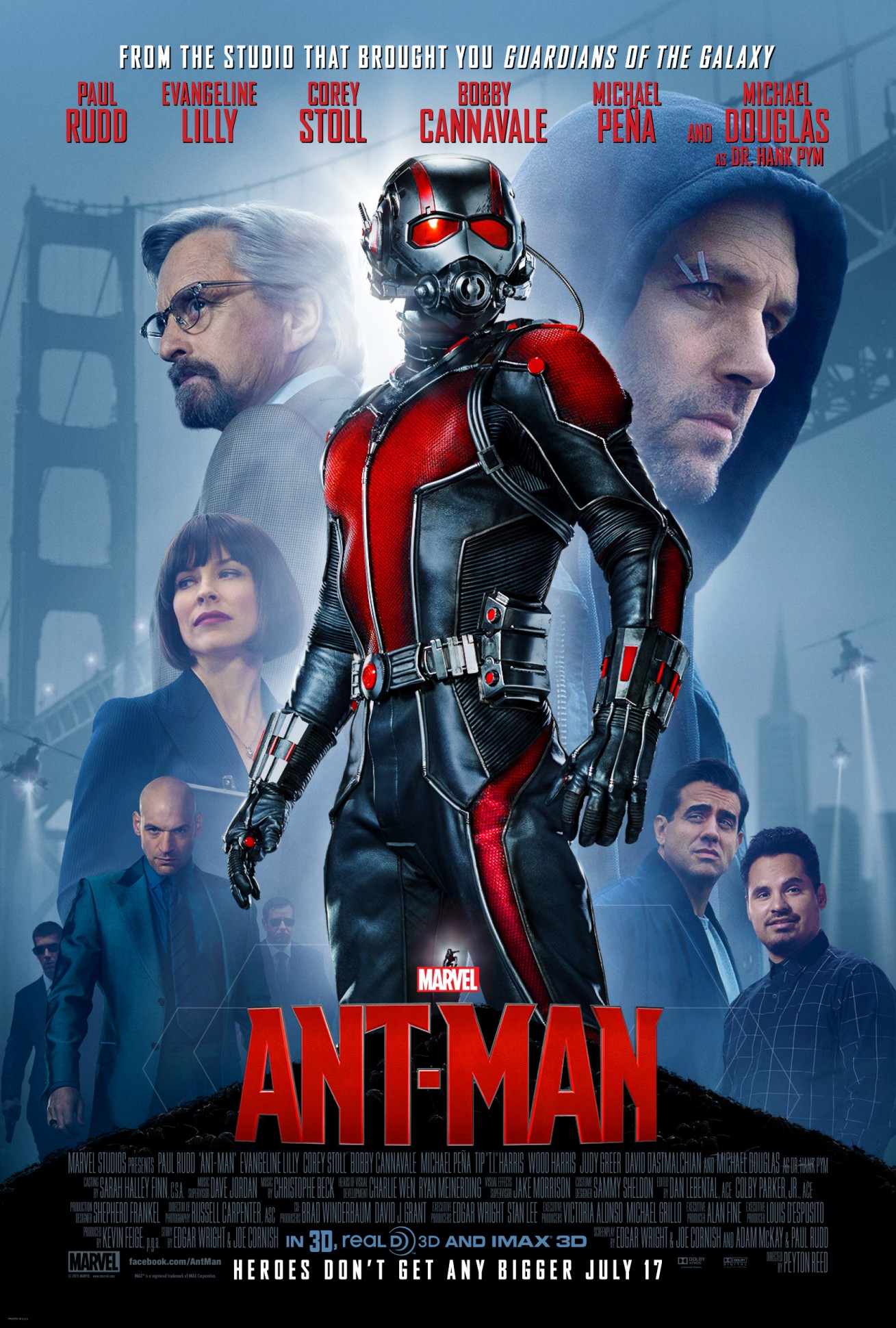 I know what you must be thinking. Another superhero movie? Okay, I'll bite, which hero? Ant-Man? Never heard of him. Marvel is back with their latest and possibly greatest superhero film yet.
In the 1980s, Dr. Hank Pym (Michael Douglas) developed a new type of particle that has the ability to condense the space between molecules and amplify their strength, called the Pym particle. In conjunction with the particle, he developed a suit that would allow the wearer to shrink down to the size of an ant, but have the strength of over 50 grown men.
However, realizing the suit can also be used for evil, Hank insists the suit is just a rumor and the science behind it doesn't exist.
Over 20 years later, Hank Pym has been forced to retire, when his former protégé Darren Cross (Corey Stoll) decided he was no longer the best thing for the company.
Darren became obsessed with the supposed myth that the Pym particle exists and sets to develop it himself, with the goal of creating an army of insect-sized armies to control the world. Hank and his daughter, Hope (Evangeline Lilly) decide they need to find a way to stop Darren from completing his suits, formula and research.
Scott Lang (Paul Rudd) is a burglar who has just been released from prison, determined to go straight. His wife left him for another man (Bobby Cannavale) and he is not allowed to spend time with his daughter until he comes up with support money. When he has no luck keeping a job, Scott is forced to return to crime.
He's tipped off by a friend about a safe filled with valuables. The owner of the house is supposed to be gone for a week. Scott breaks in, but only finds what appears to be an old motorcycle suit in the safe. Scott decides to take the suit.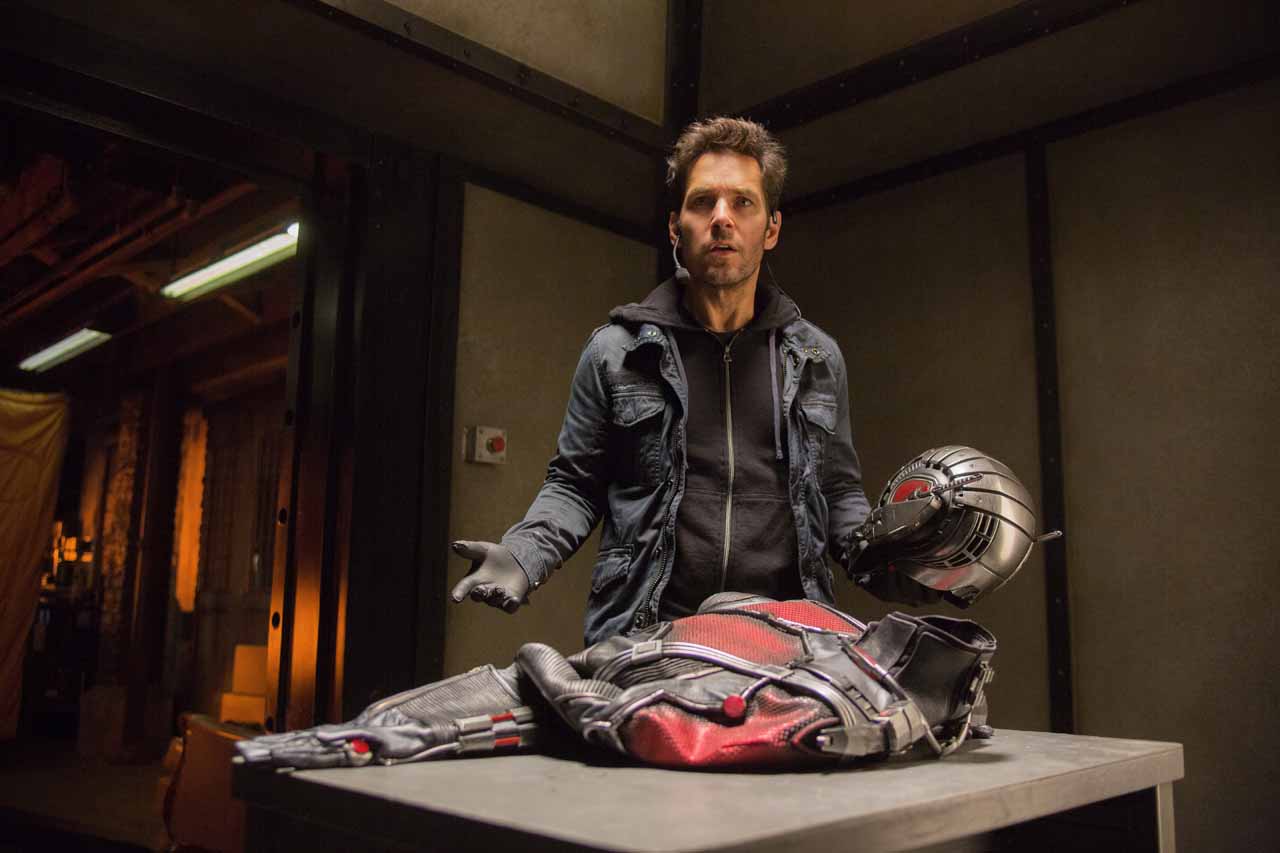 After his curiosity gets the best of him, Scott tries on the suit while standing in his bathtub and is instantly shrunk to the size of an ant.
Scott's roommate Luis (Michael Pena) comes in to take a shower, turns on the water and Scott is washed down the drain. And so begins his journey as Ant-Man.
Paul Rudd brings the humor, charm and wit to the movie that we are so used to seeing from him in his comedic roles, but when you add that to a superhero, it really brings something new and very welcome to the role. This Ant-Man is not only a superhero, he's super funny.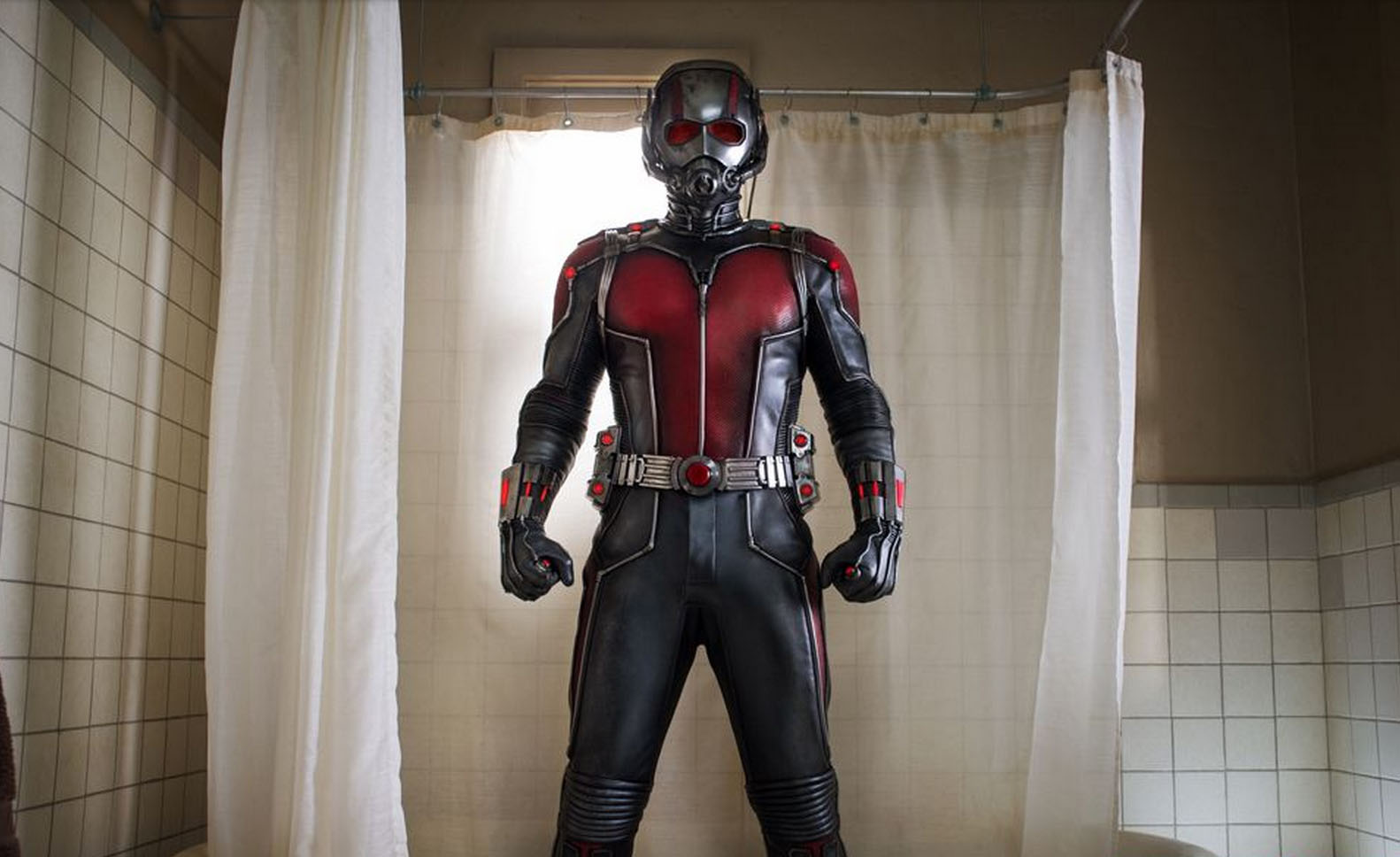 Michael Douglas and Evangeline Lilly both deliver wonderful performances and give a heartfelt look into their struggling relationship as father and daughter. Corey Stoll is malicious and twisted as the mad scientist and villain, Yellowjacket.
Ant-Man is a great addition to the Marvel cinematic universe. This film is both action-packed and hilarious. While similar in tone to Guardians of the Galaxy,  it has a comedic and light-hearted feel that we haven't really seen before in a Marvel movie. Ant-Man is easily one of the best, if not the best Marvel movie to date. You don't need to know anything about the comic going in and it has a few surprise appearances that will make you wish for more Avengers cameos.
The 3D is exceptional in this movie. As the world around us is gigantic from the perspective of an ant, there are a lot of really fun things you can do with it and Marvel really brought it all out on the table. This is a fun movie for the whole family.
For those of you wondering about bonus scenes, this film has two, one mid-credits and one post-credit scene.
Ant-Man hits theaters Friday, July 17. ~Greg Chisholm