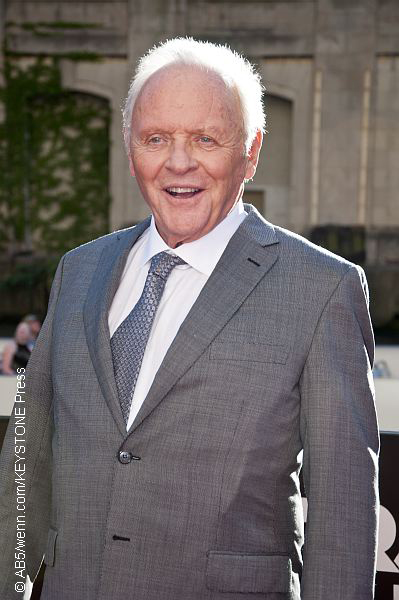 Is Anthony Hopkins a grandfather? He doesn't know, and he doesn't care.
In an interview with the Radio Times, while promoting his upcoming BBC adaption of King Lear, the 80-year old actor revealed he hasn't spoken to his only child, daughter Abigail Hopkins, for nearly two decades. That's not surprising, since when Abigail was a baby, he walked out on her and her mother.
Naturally, he has no interest in finding out whether he's become a grandfather.
Hopkins shares Abigail with ex-wife Petronella Barker, whom he divorced in 1972 when Abigail was two or three. He then moved to Los Angeles in January 1973 with his second wife, Jennifer Lynton.
Abigail and her father briefly reconciled over 20 years later, in the 1990s, and she appeared in cameos in two of his films, but they have since lost contact again.
Hopkins said he has not seen his daughter in nearly 20 years and insists he doesn't care whether she has children now.
"I don't have any idea," he told the Radio Times. "People break up. Families split and, you know, 'Get on with your life.' People make choices. I don't care one way or the other."
When told his comments came off as cold, Hopkins replied, "Well, it is cold. Because life is cold."
The Silence of the Lambs star, who married for a third time, rarely gives comments about Abigail or his first marriage to Barker, but in 2002 he admitted, "I guess I am selfish. I have not been a good husband or father."
Abigail has gone on to become a singer-songwriter, actress, and acting coach. In a 2006 interview with The Telegraph, she revealed she saw Hopkins when she was growing up, but only about once a year.
"There's a little bit of sadness, but I have to get on with my life," she said. "It has always been like that. See him, and then not."
In the same interview, Abigail revealed she'd experimented with alcohol and drugs, due to depression.
"I came very close to killing myself," Abigail said. "The root cause was the fact that my father and I had an intermittent relationship when I was young. I was angry and there was a lot of grieving going on." ~Caitlyn Clancey