April 2015: What's streaming on Netflix
By Marriska Fernandes on April 2, 2015 | Leave a Comment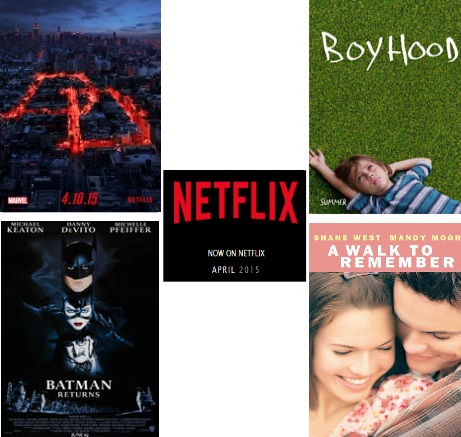 This month a slew of TV series and movies hit the streaming scene. Marvel's Daredevil, a Netflix Original, sweeps the streets while season four of Downton Abbey gives you a bite of the Crawleys. Here's the cream of  the crop streaming in April on Netflix.
Besides Marvel's Daredevil (Apr. 10); Chris D'elia: Incorrigible (Apr. 17), Derek: Special (Apr. 3) and five new episodes of All Hail King Julien (Apr. 3) hit the streets. Season four of Downton Abbey will be available from April 1.
Action Packed: Some of the toughest actors in Hollywood bring their A-Game in Blood Diamond (Apr. 1), Lethal Weapon (Apr. 1), Seven (Apr. 1), Taking Lives (Apr. 1), The Last Samurai (Apr. 1) and The Last Stand (Apr. 6).
Young Adult Picks: Teens and tweens can indulge in these popular films – A Walk to Remember (Apr. 1), The Sisterhood of Traveling Pants (Apr. 1), Boyhood (Apr. 6) and 21 & Over (Apr. 16).
Super Heroes Mania: Starting April 1, Batman, Batman Returns and Watchmen will be available to feed your inner geek.
Dude-Approved: It's time for the guys to gorge their eyes on these gory films. Texas Chainsaw and Little Nicky will be available starting April 1. Season one of Halt & Catch Fire and season three of Video Game High School are up for entertainment.
Last Call: As much as we love 'em, some of 'em have gotta go. You've got until April 15 to feast on Nick & Norah's Infinite Playlist, Bad Boys II, Cloudy with a Chance of Meatballs, District 9, Jumanji and Step Brothers. Of course, there will always be great alternatives but watch these while you can. ~Marriska Fernandes
---
---
---
Similar Articles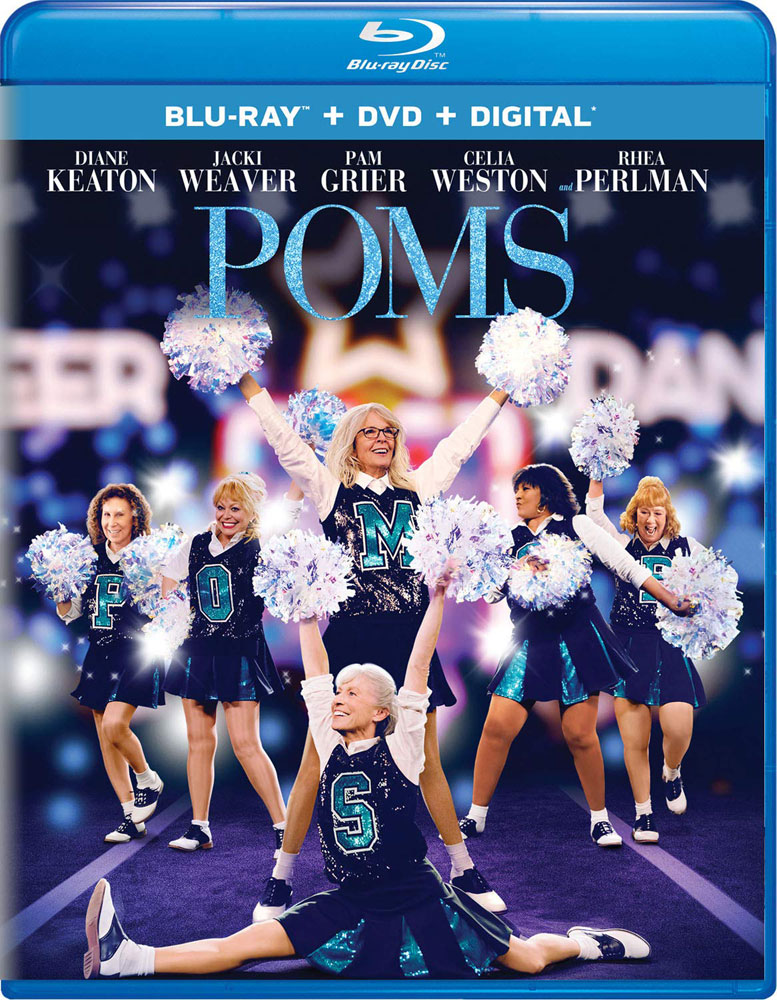 August 6, 2019 | Leave a Comment
This week there are plenty of movies coming out on DVD and Blu-ray, including the comedy Poms starring Diane Keaton and Pokémon: Detective Pikachu featuring the voice of Ryan Reynolds.
---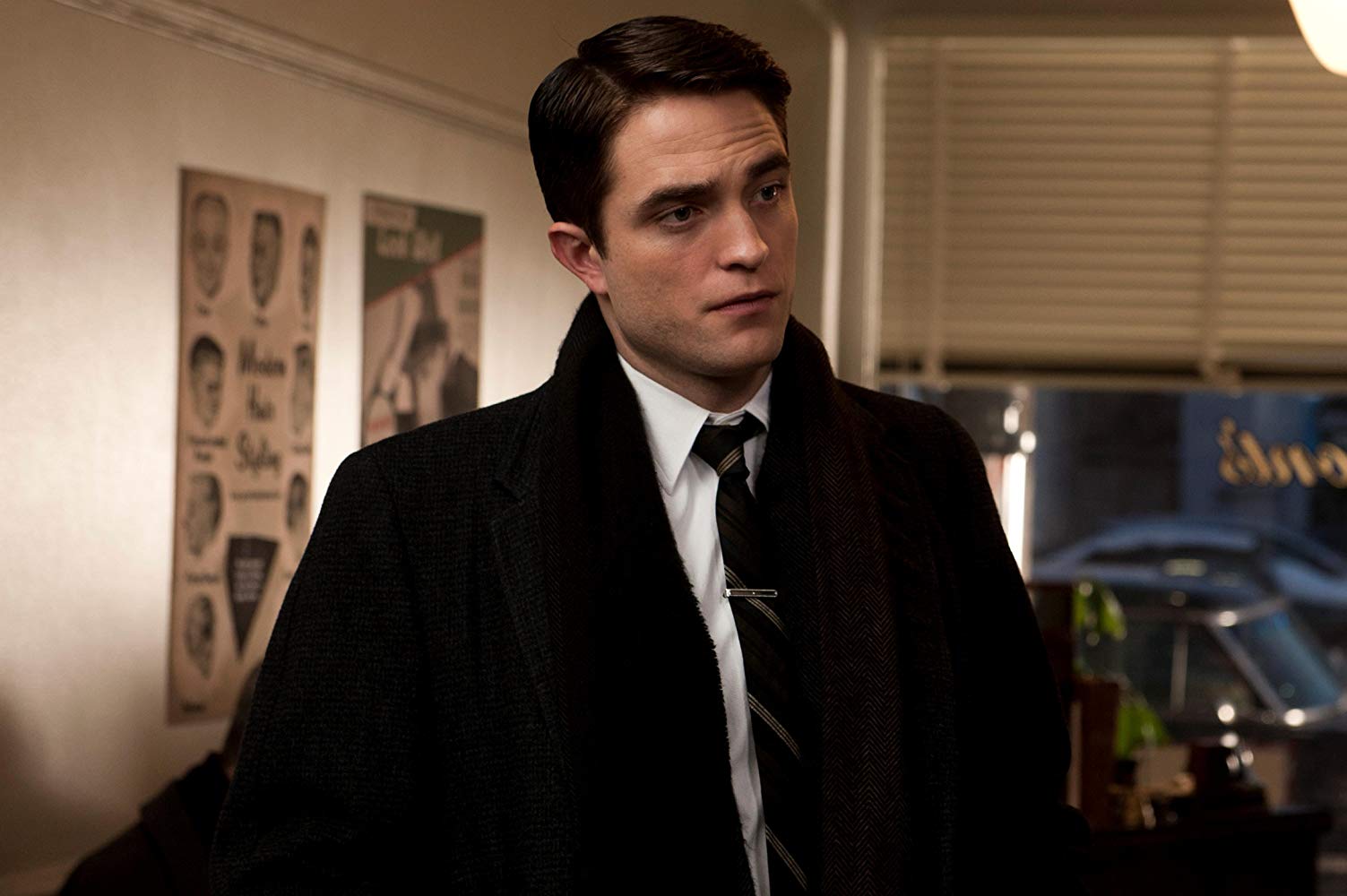 May 31, 2019 | 6 Comments
The next actor to take on DC's iconic Dark Knight has been decided and it will be none other than Robert Pattinson, best known for the Twilight series.
---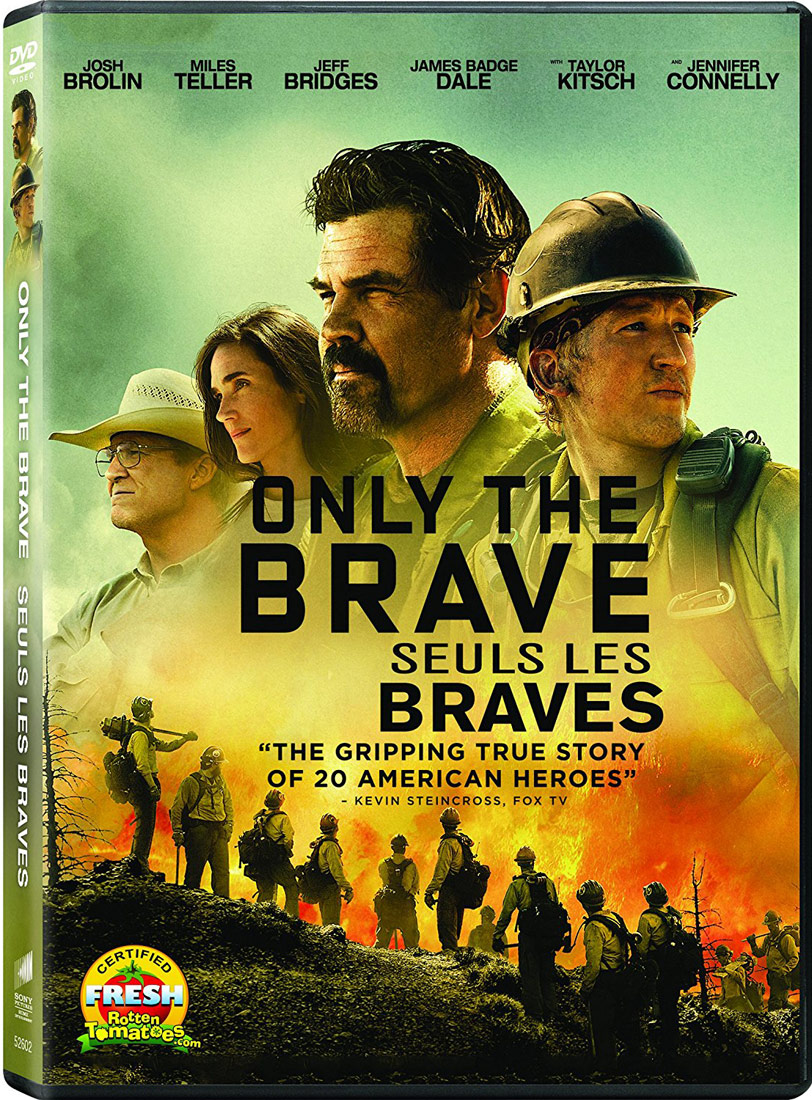 February 6, 2018 | Leave a Comment
Batman, bad moms, elite firefighters, politics, a horror movie and the return of Woody Woodpecker are some of what you'll find in this week's home releases.
---