Aquaman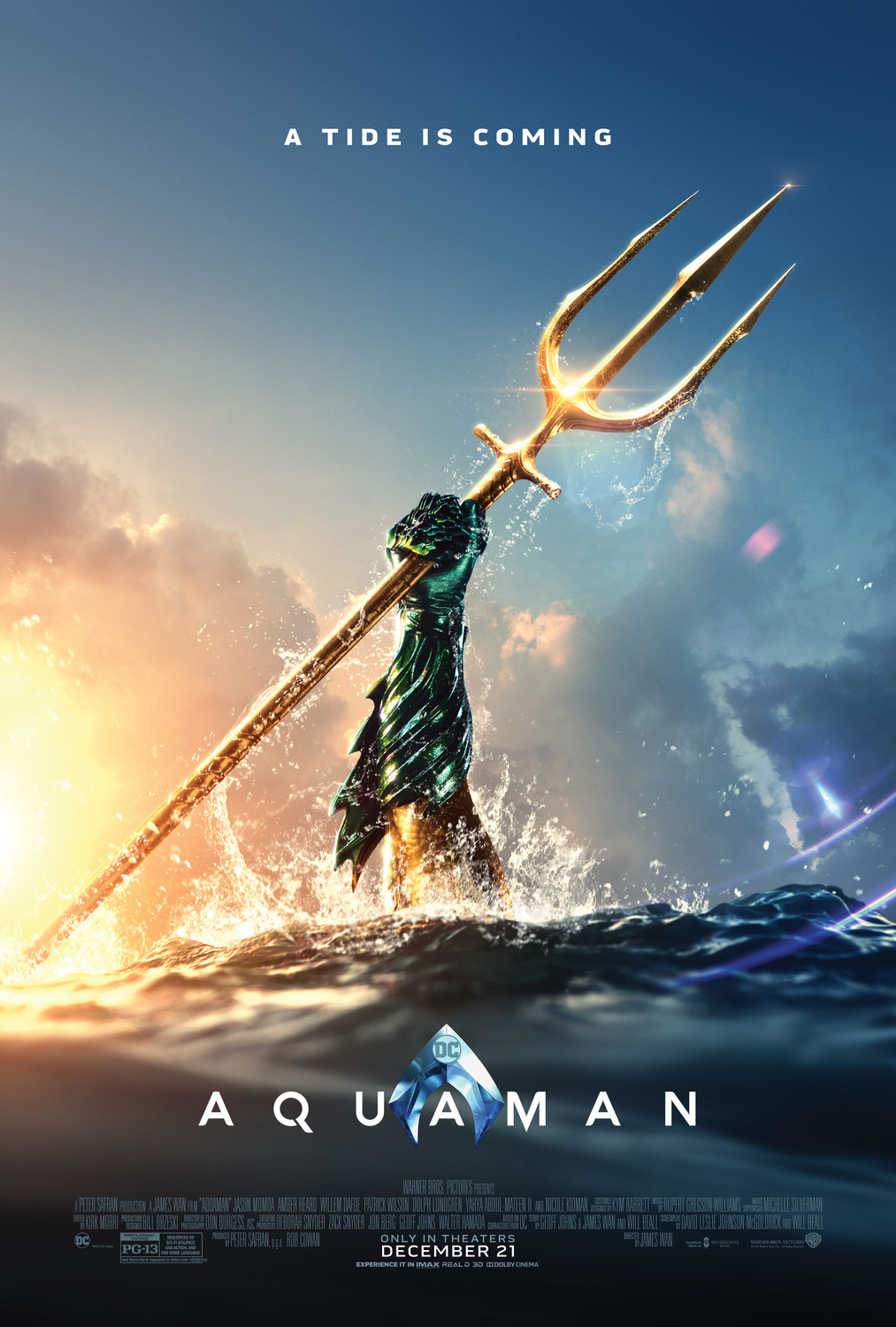 continues to do strong at the top of the weekend box office. With only a few movies opening in the past week, the box office remained much the same. Check out the results below!
Topping the box office for the second weekend in a row was Aquaman, about a man (Jason Momoa) who has to struggle to claim the throne to the underwater kingdom of Atlantis. It earned an additional domestic gross of $52.1 million for a total of $189 million.
Retaining second place was the sequel Mary Poppins Returns, starring Emily Blunt as the beloved magical nanny. It took in an extra $28.4 million over the weekend for a total of $99.3 million.
Bumblebee, which stars Hailee Steinfeld, remained in third place. The heartwarming movie about a teenager who discovers a yellow VW bug that turns out to be the Transformer, Bumblebee, earned an additional $20.9 million for a total of $67.2 million.
Spider-Man: Into the Spider-Verse kept its fourth place finish at the box office in its third weekend, earning an additional $18.8 million for a total gross of $104.1 million.
Rounding out the top five was The Mule, starring Clint Eastwood as an elderly man who's desperate for cash, so he takes on a job as a driver. It took in an additional $12.1 million for a three-week domestic total of $61.1 million. ~Alexandra Heilbron