Are remakes on the rise? This week's production news
By Tribute on April 10, 2015 | 1 Comment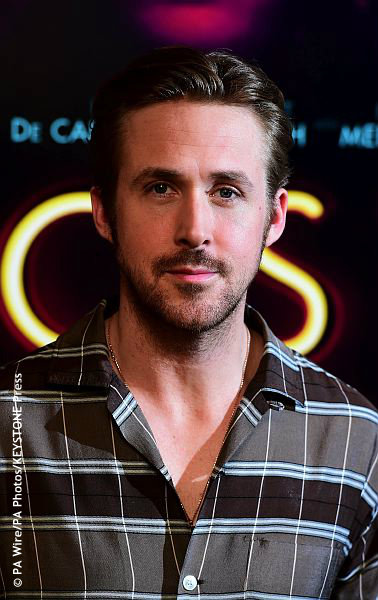 The buzzword around Hollywood these days seems to be remakes. What is it about the retelling of stories that draws us to see a movie that has been done before? This week's production news is chock full of remakes. Which film would you like to see retold?
Disney is sticking with the current successful trend of making your favorite animated classics come to real life with the news of another remake. Pinocchio is the latest of the popular Disney cartoons to be made into a live-action film. Peter Hedges, who wrote What's Eating Gilbert Grape, is writing the screenplay based on the original 1883 novel by Carlo Collodi about a puppet carved from wood who dreams of becoming a real boy. Disney has seen much success with live films, most recently with Cinderella, which to date has brought in over $400 million at the worldwide box office.
Casting has yet to be announced for Pinocchio. Who would you like to see play the role of  the wooden boy?
Another Disney favorite is heading to the big screen but this time it's not a cartoon remake. It's a popular Disneyland ride. The Haunted Mansion is in talks for another big screen version, this time starring former Mouseketeer Ryan Gosling. A version was previously made in 2003 starring Eddie Murphy. Guillermo del Toro will be directing and producing the newest project, which has been in development  for several years. News of the remake was first announced at the 2010 San Diego Comic-Con. Ryan was a member of the The Mickey Mouse Club in the early 1990s with fellow cast members Justin Timberlake, Britney Spears and Christina Aguilera.
Universal is planning a scary remake of their own with The Creature From The Black Lagoon and they want Avengers star Scarlett Johansson to play the lead, (hopefully not as the creature). The story  follows a group of scientists who discover a half-human/half-fish creature in the Amazon river.  Whether Scarlett will take producers up on the offer is not known. The actress already has a pretty full schedule with the upcoming release of a new Avengers movie and she is also currently filming a remake of the Jungle Book.
A remake of the 1979 caper film Going in Style is in the works with Oscar winner Alan Arkin joining the cast. The tale of three retirees who rob a bank after they lose their pensions already has Morgan Freeman and Michael Caine (both also Oscar winners) signed up for the comedy. The film, which will be directed by Scrubs' Zach Braff, begins shooting this summer.
Prepare to do the time warp with this next remake. Yes, the folks over at Fox are making new TV version of the 40-year-old cult film The Rocky Horror Picture Show. This two hour event will be directed and choreographed by High School Musical's Kenny Ortega. So far no word on who will fill the shoes of original cast members Susan Sarandon and Tim Curry. Back in 2006 there were rumors of a remake with goth rocker Marilyn Manson in the role as Dr. Frank-N-Furter. What do you think? Who should fill those platform boots?
Do you remember those cute furry creatures that couldn't be fed after midnight or exposed to water? Well, the next remake should remind you. The 80's teenage flick Gremlins is getting a reboot. This new version will have Goosebumps screenwriter Carl Ellsworth behind it along with original producer Christopher Columbus. The original starred Zach Galligan as the teenager who received the seemingly harmless creature as a pet, and Phoebe Cates as his girlfriend.
The last movie in this week's production news is not so much a remake but a story that has been told many times over the centuries. A big screen story about the life of 13th century Venetian merchant traveler Marco Polo is being made and will star Hayden Christensen as the explorer. He is best known for playing Anakin Skywalker in the Star Wars prequels. This film will be Hayden's first studio movie in a few years. His last was the 2010 crime thriller Takers, which also starred Paul Walker and Matt Dillon. ~Suzanne Coolen
---
---
---
---
Similar Articles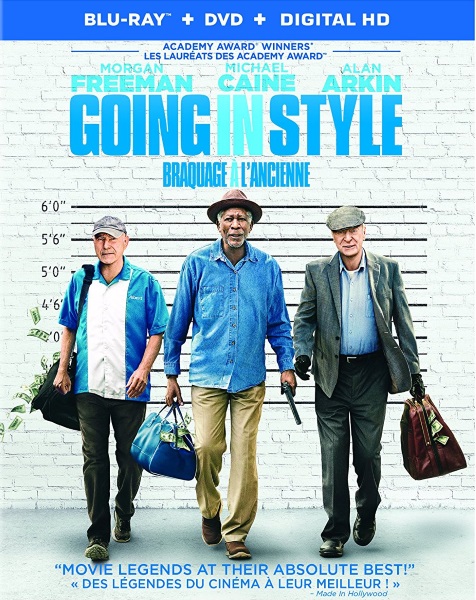 August 1, 2017 | 1 Comment
In Going in Style, three retirees take on a bank to get back what they're owed when they lose their pensions. Read our review of the film's Blu-ray/DVD release.
---
---
---