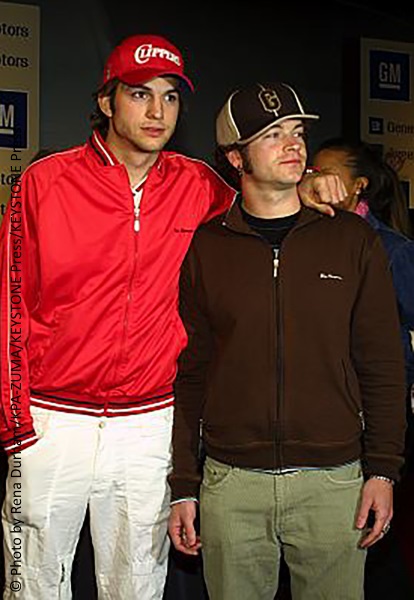 Former That '70s Show cast members Ashton Kutcher and Danny Masterson will reunite in an all new Netflix sitcom titled The Ranch. Straight from the minds of former Two and a Half Men show-runners and executive producers, Don Reo and Jim Patterson, The Ranch will be a multi-camera comedy series. Netflix will air the series in two ten episode batches to be released twice a year breaking the traditional format of the streaming service which usually follows a once-a-year release of 13 episodes in a season.
This marks the second multi-camera sitcom for Netflix following the announcement of the Full House spin-off, Fuller House, coming to Netflix early 2016.
The Ranch is set on a ranch in Colorado where Ashton Kutcher's character is a former semi-pro football player who comes home to run the family business alongside his brother, played by Danny.
This will mark Danny's return to sitcoms since Men at Work was cancelled in 2014. This will also be a return to sitcoms for Ashton who just finished starring in Two and a Half Men, taking over the leading role from Charlie Sheen.
The Ranch will premiere on Netflix in 2016. ~Greg Chisholm