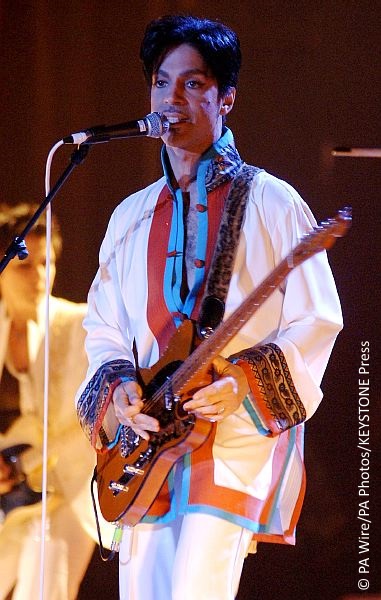 Prince, 57, who passed away last week, was on a plane that made an emergency landing six days before he died. The emergency call audiotape between Prince's airplane pilot and air traffic control hints that the situation was life threatening.
The clip, which was obtained by TMZ, reveals that the pilot needed to land the plane on the ground in Moline, Illinois as soon as possible. The controller concludes with "CFR [certified first responder] will be waiting."
According to TMZ, Prince overdosed on Percocet, a painkiller. A save shot, formally known as Narcan, was administered as soon as he landed. Narcan is an opiate antidote that is given when a person is unable to breathe after large doses of opiate drugs.
Prince was cremated on Saturday at First Memorial Western Chapel in Minnesota after an autopsy was performed on Friday, the day after he was found dead.
On Saturday, a private service was held for his close family and friends. His rep released the following statement:
"A few hours ago, Prince was celebrated by a small group of his most beloved: family, friends and his musicians, in a private, beautiful ceremony to say a loving goodbye. Prince's remains have been cremated and their final storage will remain private.  We ask for your blessings and prayers of comfort for his family and close friends at this time. The cause of death remains unknown and it will be at least four weeks before we receive the results of the autopsy.  An announcement will be made at a future date for a musical celebration."