August 2015 – What's streaming on Netflix
By Alexandra Heilbron on July 31, 2015 | 1 Comment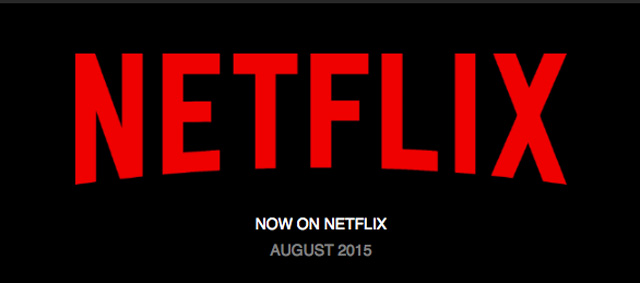 It's hard to believe that summer is already at its halfway point. Blue skies, warm weather, friends, good food and great movies. What more can anyone ask for?
This August, Netflix has a wide variety of movies and shows to relax with after a long day out in the hot sun. Whether it's a side-splitting comedy, a gut-wrenching drama, a riveting documentary or a sweet romantic comedy, Netflix has it all.
Netflix Originals
Coming to Netflix this month are a variety of new and exciting series, either premiering or returning for a second season. Debuting August 7 is the Netflix original series, Club de Cuervos, a drama surrounding the politics of the front office of a Mexican soccer club. Another original is Narcos, debuting August 28. Based on a true story, it deals with Mexican drug cartels bringing cocaine into the United States in the 1970s. Returning on August 26 for its second season is the hit drama From Dusk Till Dawn.
Original Series for Kids
Netflix is doing even more to cater to the younger generations with two new original series. The first is Project MC2, about four super smart teens who are recruited into a spy agency. It debuts August 7. For younger children, the first season of the animated show Dinotrux debuts August 14, as does the third season of the popular animated series Ever After High: Way to Wonderland.
Great Comebacks
Sometimes celebrities fall out of favor with audiences, whether it's from a bad movie or an absence from film. Take a look at some films featuring big-screen comebacks. Michael Keaton stars in this year's Best Picture Oscar winner, Birdman, which hits Netflix August 1. Don't miss this one, it's fantastic. Meanwhile, Hugh Grant returns to the silver screen after a notable absence in The Rewrite, alongside Marisa Tomei starting August 7. Episodes starring Matt LeBlanc is also currently streaming for your entertainment.
Let the Music Move You
Movie fans who also enjoy music should get a kick out of the documentary I Dream of Wires, which follows the rise and return in resurgence of the modular synthesizer. Flex is Kings is a documentary that talks about the Flex dance style, which got its rise in Brooklyn, NY. For ballet fans, circle August 24 on your calendar as Ballet 422 gets its Netflix debut.
Crime and Punishment
August 1 will be a great day for action movie fans with several titles hitting Netflix. Tobey Maguire swings onto your television in Spider-Man 2. Mission Impossible III makes its Netflix debut, as does the horror movie Oculus, while Tom Hardy stars in the drama Locke. On August 7 Oscar Isaac and Jessica Chastain star in A Most Violent Year. On August 10, Hugh Jackman and Jake Gyllenhaal co-star in the hit thriller Prisoners, about a father who goes out of his mind when his daughter is kidnapped.
Females Who Are Strong As Hell
Later in the month, starting August 27, Julianne Moore stars in the film that won her the Oscar for best actress in Still Alice. On August 1, the following movies debut: Kristen Stewart plays a soldier stationed at Guantanamo Bay in Camp X-Ray. Drew Barrymore teams up with Cameron Diaz and Lucy Liu in Charlie's Angels: Full Throttle. Cameron Diaz also stars in My Sister's Keeper with Abigail Breslin. Jenny Slate deals with a pregnancy in Obvious Child. 
Unfamiliar Territory
Take a look at a few movies in which people are put out of their normal comfort zone. Jason Sudeikis stars as a struggling drug dealer trying to settle his debts who hires Jennifer Aniston to pose as his wife in We're The Millers. Eddie Murphy brings the funny in Coming to America. Two British best friends ( Simon Pegg, Nick Frost) on an RV trip who've just attended Comic-Con encounter an alien and after some initial trepidation, befriend him in the hilarious movie Paul. 
Relationships Ain't Easy 
Everyone knows relationships are complicated – take a look at some of the romantic comedies that will help you smile. Jack Nicholson stars in As Good As It Gets. Will Smith is the secretive dating consultant who helps men in Hitch. Adam Sandler won't stop trying for a girl (Drew Barrymore) even though she has no idea who he is in 50 First Dates. 
Last Call
Take your last shot to enjoy a few of the movies about to leave Netflix this month – leaving on August 1: Liam Neeson stars in the board-game adaptation Battleship; Gangster Squad takes you on a wild ride through the rough and tough gangs of the 1940s; Jim Carrey takes on different personalities in Me, Myself and Irene; Jason Segel and Emily Blunt drag it out in The Five-Year Engagement; and finally, the animated flick Rise of the Guardians, featuring the voices of Chris Pine, Alec Baldwin and Hugh Jackman. Leaving August 2nd is Denzel Washington as a heroic pilot who may have been the cause of his own undoing in Flight. Oscar-winning actress Julia Roberts stars in the popular drama, Eat, Pray, Love, only available until August 9. Kevin Hart's hilarious comedy special Let Me Explain is gone by August 11. Jim Carrey stars in I Love You Phillip Morris, which makes it exit from Netflix on August 24.
That's all folks – enjoy the rest of your summer!
---
---
---
---
Similar Articles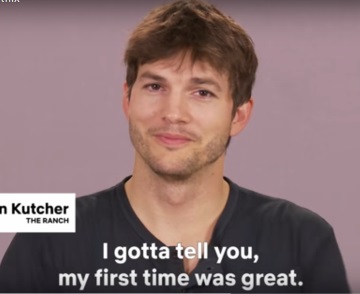 February 8, 2018 | Leave a Comment
Netflix revealed which series Canadians first binged on after joining Netflix. Celebs such as Ashton Kutcher and Jodie Foster also reveal their first binge.
---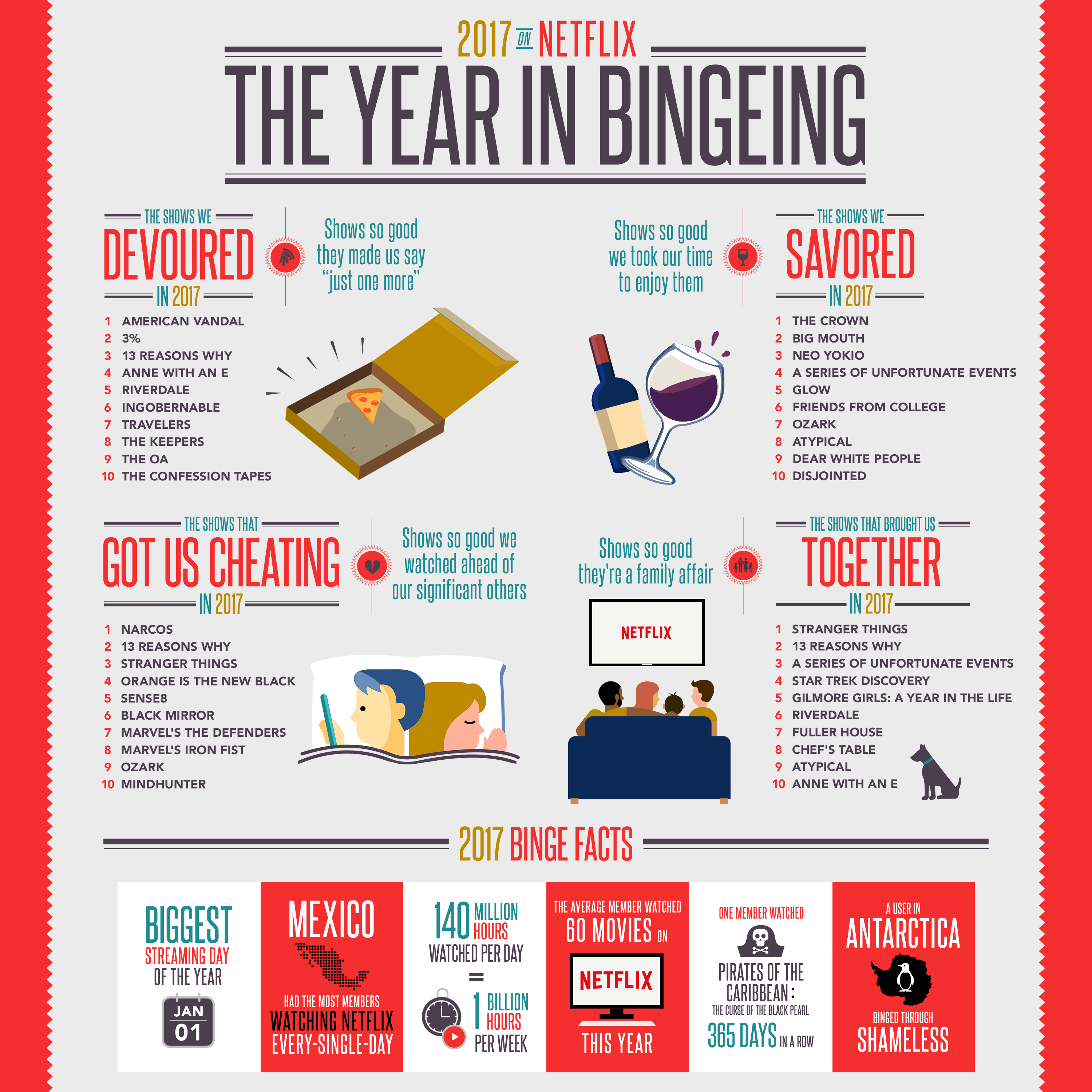 December 15, 2017 | Leave a Comment
Netflix has revealed some interesting viewing habits of its Canadian members. Here's the list of shows that got us cheating and those that brought us together.
---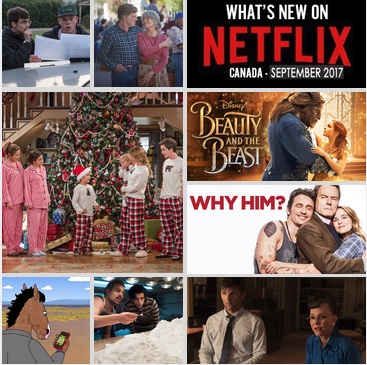 September 1, 2017 | 2 Comments
There's a whole new list of films to watch on Netflix this month. From Angelina Jolie's new film to the third season of Narcos, here's your September watch list.
---