Austenland Blu-ray review
By Alexandra Heilbron on February 11, 2014 | 2 Comments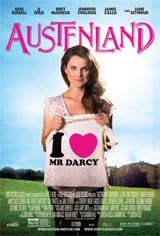 Austenland is a romantic comedy about Jane Hayes (Keri Russell), a woman who's so infatuated with Jane Austen's Pride and Prejudice that she lives in a fantasy word. She wants to meet her very own Mr. Darcy, but only men she meets are jerks. She learns about a place in England called Austenland that promises women their very own Jane Austen experience, complete with romance. Although Jane realizes everything will be scripted, she decides to spend her savings on the trip. At the airport, she meets another customer, Elizabeth (Jennifer Coolidge). When they meet with Mrs. Wattlesbrook (Jane Seymour), the woman who owns and runs Austenland, Jane finds out that there are different packages. She seems to have signed up for the copper package, while wealthy Elizabeth has paid for the platinum package. Elizabeth gets beautiful clothing and a luxurious suite in the mansion, while Jane gets dowdy clothing and a room in the servants' wing.
However, Jane makes the best of it and is determined to have a wonderful experience. She meets not one, but two men, including the resident Mr. Darcy (JJ Field), who may or may not be interested in her, and although she knows the men are provided as part of the experience, she doesn't know whether they are acting or if they truly like her.
There are a number of unexpected twists that keep the audience wondering, and the comedic touches are extremely funny, including a scene in which a foal is born and a play that the customers and employees hilariously try to perform. Also watch at the end when a man at the airport has the same tote bag as Jane and you wonder if he could possibly be on his way to Austenland (for obvious reasons, the customers presumably are always women). The blend of English spoken, from 1800s to modern day English, from Kiwi to American to British accents, add to the humor as Jane struggles with not just what is real or part of the act, but which people are acting, which are customers and which are sincere.
The script is directed and co-written by Jerusha Hess, who co-wrote the screenplay for Napoleon Dynamite with husband Jared Hess. She does a fantastic job in her directorial debut and anyone who is a fan of Jane Austen and/or Pride & Prejudice will be sure to enjoy this movie.
Special features on the Blu-ray include a commentary with Jerusha Jess and producer (Twilight author) Stephenie Meyer, as well as a Q&A with Keri Russell, Jennifer Coolidge, JJ Field, Jane Seymour, Bret McKenzie, Georgia King, Ricky Whittle and James Callis about their experiences making the film. Other new home releases this week include: All is Lost, The Best Man Holiday, The Counselor, Diana and Ender's Game. For a full list of releases, click here. ~Alexandra Heilbron
---
---
---
---
Similar Articles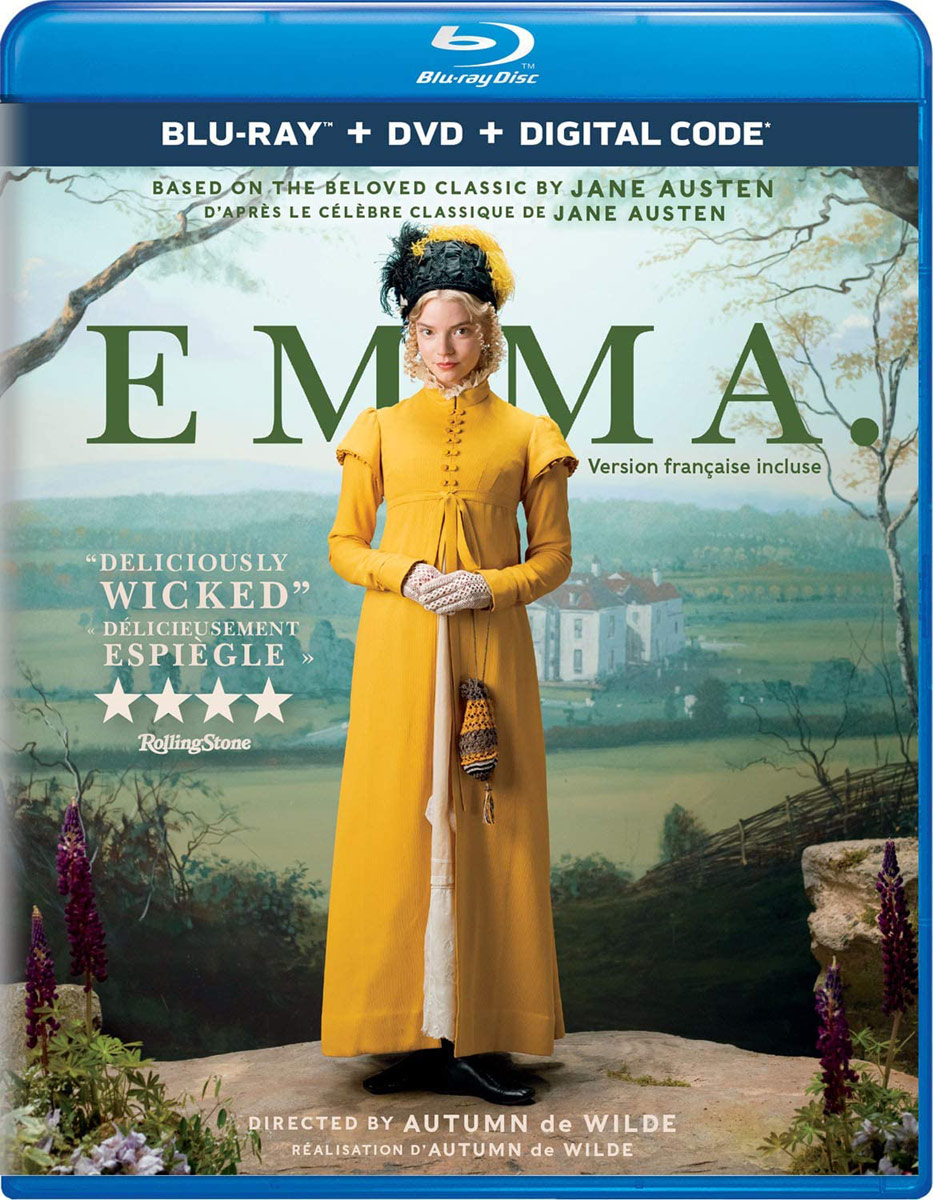 May 19, 2020 | 25 Comments
Director Autumn de Wilde's Emma starring Anya Taylor-Joy is the most hilarious and finely crafted version of Jane Austen's classic story ever told on screen.
---
---
October 20, 2012 | 12 Comments
Kelly Clarkson has been banned from taking a $244,000 ring out of Britain. The singer successfully bid for the ring – which was once owned by revered romantic novelist Jane Austen – at a UK auction, but she is not allowed to take the ring back to the …
---