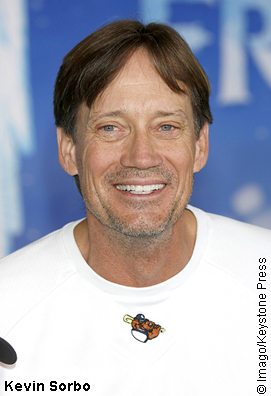 Comic-Con is the perfect place to fill up your autograph book or get an artist to sign their collectible or project. Please also note, anyone in the autograph area will sign the Souvenir Program Book given at Comic-Con at no charge.
If you're looking for the autograph area at Comic-Con, it's located on the Upper Level in the Sails Pavilion. Many artists will be there and some will be signing directly after their panel, so it's best to keep checking the website or program guide the night before.
Autograph Area Hours: Thursday through Saturday: 10:00 a.m. to 7:00 p.m. Sunday: 10:00 a.m. to 5:00 p.m. You can check for changes to the schedule at: MySCHED on the website, their mobile app, in the daily newsletter, on information boards located throughout the center, and at the Autograph Area Information Desk.
There may be tickets or a charge for autographs from the guests depending on the artist and their arrangement with Comic-Con. It's a good idea to arrive as early as possible for the autograph because the line may close, even if fans are still lined up.
Here's who we're excited about:
Thursday, July 24
9:00 a.m to  10:00 a.m.:  Game of Thrones author George R. R. Martin and artist Donato Giancola. They will be there again from 2:30 to 3:30 p.m.
Also from  9:00 a.m. to 10:00 a.m.: Pacific Rim director Guillermo del Toro will be doing signings. Buffy the Vampire Slayer fans will be glad to see actress Clare Kramer there from 10:00 am to 2:30 p.m. and "Xander" himself Nicholas Brendon from 2:30 p.m. to 7:00 p.m. If you're curious about Kevin Sorbo's thoughts on the new Hercules movie, you can ask him from 2:30 p.m. to 7:00 pm.
Friday, July 25
9:00 a.m. to 10:00 a.m. Adventure Time: A Totally Algebraic Dramatic Reading sounds pretty fun! Music video parody group The Hillywood Show will be in the area from 2:30 p.m. to 4:30 p.m. Their latest Doctor Who video gained a lot of attention!
Saturday, July 26
Watch your necks as Anne Rice, author of vampire and paranormal books such as Interview with a Vampire, is signing from 9:00 a.m. to 10:00 a.m. Weird Al Yankovic's new album Mandatory Fun has created a lot of buzz and you can see the man himself from 9:00 a.m. to 10:00 a.m. From 4:00 p.m. to 5:00 p.m., the Console Wars: Sega, Nintendo, and the Battle that Defined a Generation sounds tasty and timely.
Sunday, July 27
Game of Thrones author George R.R. Martin will be at booth #2547 (ComiXology) from 12:30 p.m. to 1:30 p.m. He's there for a signing of The Hedge Knight: The Graphic Novel & The Sworn Sword: The Graphic Novel published by Jet City Comics. FYI: 200 copies of The Hedge Knight: The Graphic Novel will be available for free on a first-come, first-serve basis. Signing will be limited to these two titles.
Wear comfy shoes for the line up and be ready to collect some signatures (and memories). ~Andrea Hodgins