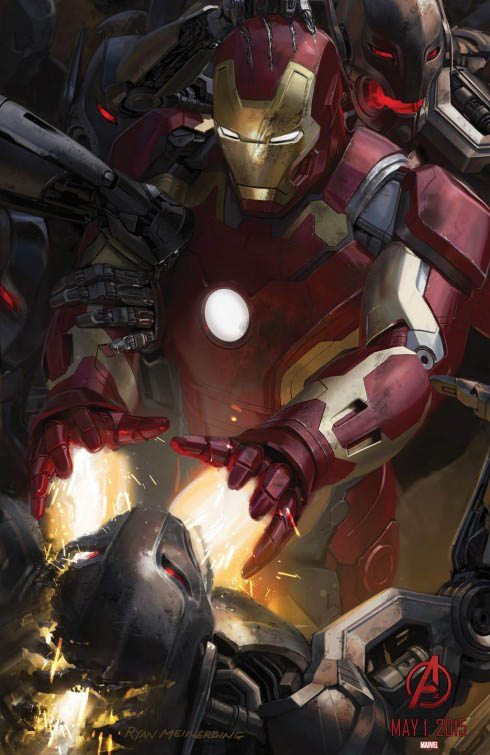 After four weeks at the top of the box office, Furious 7 makes its way into the third slot to make room for the superheroes who are taking over the big screen and saving the world in Avengers: Age of Ultron.
Avengers: Age of Ultron premiered this weekend to staggering numbers. Raking in $187.7 million in North America this weekend, the sequel scored the second highest in domestic box office history, second only to that of the first installment in the series. Tribute readers are big fans of the film and gave it 4.6 stars.
The Age of Adaline climbs into the second spot at the box office this weekend. Earning $6.25 million, Blake Lively and Michiel Huisman star in the romance drama that captured the hearts of many readers who gave it 4.1 stars. 
Furious 7 is still holding strong in the third spot at the box office this weekend. Making another $6.1 million, the film is still a fan favourite and Tribute readers gave it 4.6 stars.
Coming into the fourth spot this weekend is Paul Blart: Mall Cop 2. Grossing $5.55 million in its third weekend, readers think this film is very funny and gave it 3.9 stars.
Rounding out the top five films this weekend is the family film Home. The Dreamworks Animation film earned $3.3 million this weekend and readers adored it. Tribute fans think it is an amazing family film and gave it 4.4 stars. ~Erin Stewart