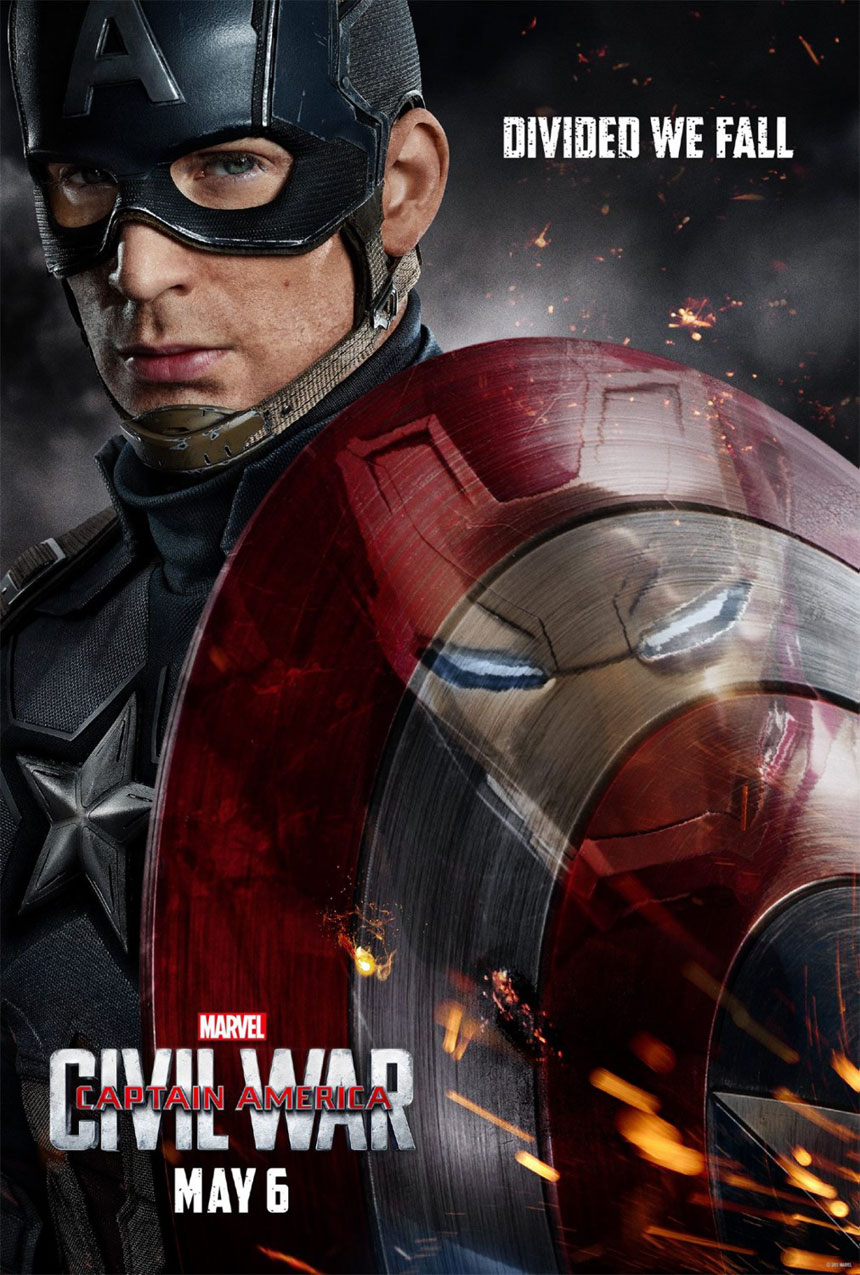 Tensions rise as the new Captain America: Civil War trailer pits Avenger against Avenger with Captain America battling Iron Man.
The superheroes are divided between two groups when global governments initiate an act to regulate all superhuman activity.
The team opposing the new system is led by Steve Rogers (Chris Evans), while Tony Stark (Robert Downey Jr.) believes that everyone should register.
This rift puts a strain on their friendship and their team of allies. The trailer also shows Rogers trying to help his friend Bucky Barnes, a.k.a. Winter Soldier (Sebastian Stan).
The new trailer was unveiled on the Jimmy Kimmel show last night. Captain America: Civil War opens in theaters May 6, 2016. Watch the full trailer above!