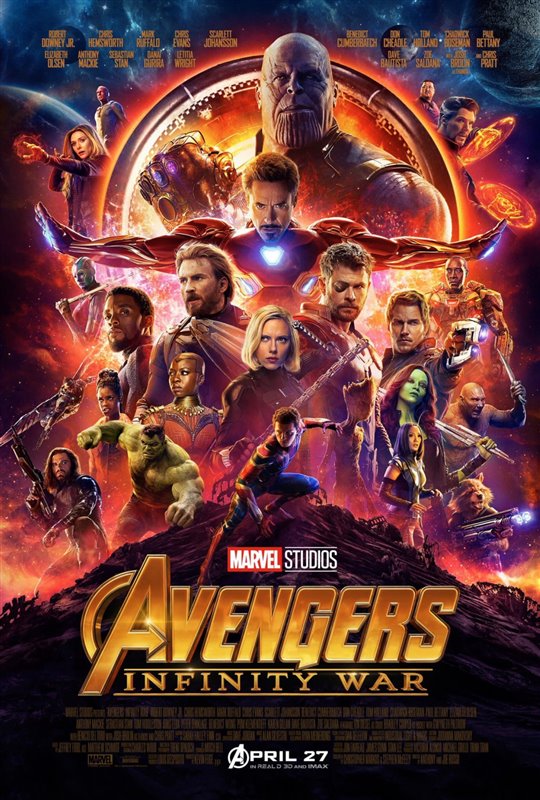 As expected, the long-awaited Avengers: Infinity War stole the spotlight at the weekend box office, taking in well over $200 million more than any other movie this weekend.
This also makes it the third movie in the past five months to break the $200 million mark at the box office during opening weekend, beating out the debuts of recent releases Star Wars: The Last Jedi (which opened to $220 million) and Black Panther ($207.4 million opening weekend).
Avengers: Infinity War took in an astounding $257.7 million, becoming the biggest opening weekend film ever, which was previously held by Star Wars: The Force Awakens, with $248 million domestically.
Two-time champion A Quiet Place was bumped to second place in its fourth weekend, taking in an additional $11 million for an impressive total of $148.5 million. Our users rated it 4.3 stars out of 5 stars.
Holding the third spot was Amy Schumer's star vehicle, I Feel Pretty, taking in an additional $8.2 million for a two-week total of $29.6 million and a rating of 3.2 stars.
Rampage dropped two spots, moving to fourth place with earnings of $7.2 million for a three-week total of $78 million and a star rating of 4.5 stars.
Rounding out the top five was popular superhero movie Black Panther, which earned an extra $4.7 million for a total of $688 million. ~Alexandra Heilbron