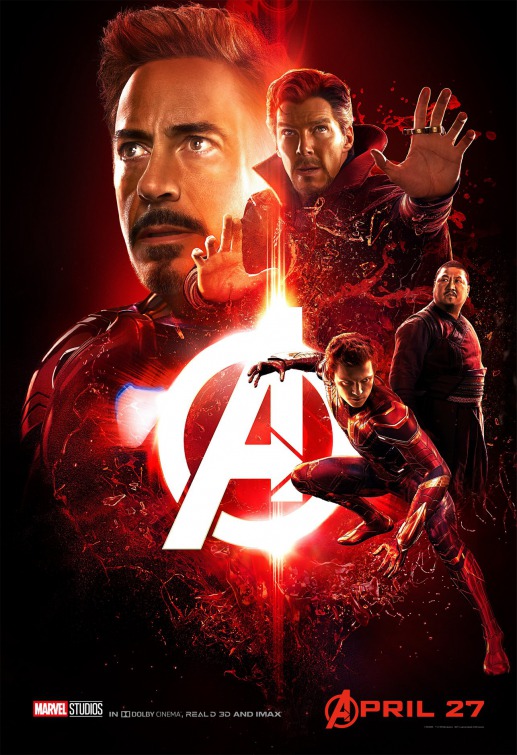 This weekend, two new films earned a place in the top five at the box office, with Melissa McCarthy's Life of the Party settling comfortably into second spot above Gabrielle Union's Breaking In.
Avengers: Infinity War maintained its place at the top of the box office for the third weekend in a row, pulling in an additional $61.8 million to bring its domestic total to $547.8 million. Our users rated it 4 out of 5 stars.
Making its debut in the second spot was Life of the Party, which follows a newly single mother (Melissa McCarthy) as she rediscovers her youth by returning to college with her reluctant daughter. The film landed in second spot with $18.5 million. Users gave it a rating of 3.8 stars.
Another newcomer, Breaking In, debuted in third in its first weekend with $16.5 million. Shaun Russell (Gabrielle Union) must attempt to break into the home where her children are being held hostage and hunt down their captors. Our users gave it a rating of 5 stars.
In its second weekend, Overboard fell two spots to fourth place, earning an additional $10.1 million to bring its total to $29.6 million. The comedy remake of the original stars Anna Faris and Eugenio Derbez and has a user rating of 3.4 stars.
John Krasinski and wife Emily Blunt star in the horror-thriller A Quiet Place, which dropped two spots in its sixth weekend, earning an additional $6.4 million for a domestic total of $169.6 million. Our users gave it a rating of 4.1 stars. ~Caitlyn Clancey