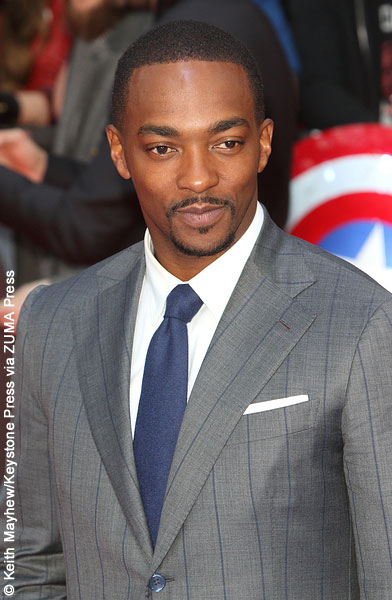 Anthony Mackie will take center stage as attorney Johnnie Cochran in a film based on the highly publicized 1981 Signal Hill police brutality case.
Deadline broke the news in an exclusive report Monday.
The currently untitled project will chronicle the infamous case in which young college football player Ron Settles mysteriously died while in police custody.
Settles was arrested in Los Angeles for speeding and was later found hanged in his cell. His death was called a suicide, but at the behest of Cochran, who suspected foul play, the student's family demanded an autopsy be performed. The results showed Settles, 21, had been choked to death.
Settles' family was awarded $760,000 in a civil suit and the police chief at the time resigned. Reforms were mandated and Cochran's career flourished as he went on to represent celebrities from O.J. Simpson to Michael Jackson.
Cochran died in 2005.
David McMillan, who is a staff writer on the series Lucifer, will pen the script while Anthony will back the film as one of its producers.
Anthony can be seen next in Captain America: Civil War, in which he reprises his role as the winged Falcon. The film soars into theaters this weekend.
~Matthew Pariselli