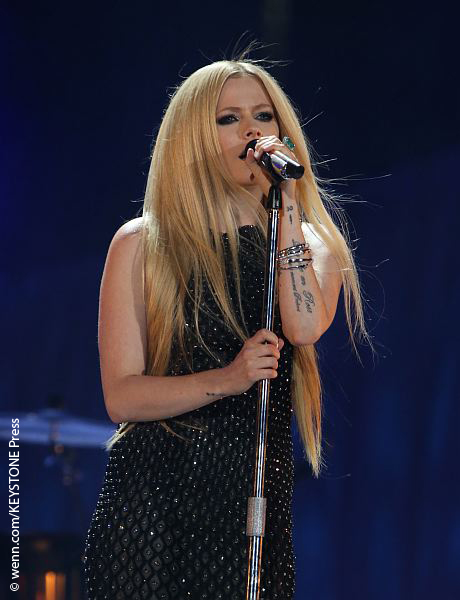 Mark Zuckerberg be warned: Don't mess with Avril Lavigne's (ex) man.
After the Facebook CEO made a video joke about Nickelback earlier this week, the "Complicated" singer took to social media to call out the billionaire for "promoting bullying."
On Tuesday (Dec. 20), Mark debuted Jarvis on Facebook, an artificially intelligent "digital butler" for any smart home that he's been developing for several years. During a two-minute video summary/demonstration of the technology, the philanthropist poked fun at the oft-derided Canadian band.
"Play us some good Nickelback songs," he asked Jarvis (appropriately voiced by Morgan Freeman), to which the device answered, "I'm sorry Mark, I'm afraid I can't do that…there are no good Nickelback songs."
Mark paused and then replied, "Good. That was actually a test."
The seemingly harmless jab apparently did not go over well with Avril, who was formerly married to Nickelback's lead singer Chad Kroeger. The Canadian songstress took to Twitter on Thursday (Dec. 22) to valiantly defend her ex-hubby and his band.
"Dear Mark, many people use your products—some people love them and some people don't. Either way, you're allowed your musical opinion however, your jab at Nickelback is in poor taste," she wrote. "When you have a voice like yours, you may want to consider being more responsible with promoting bullying, especially given what's going on in the world today."
She concluded with, "#SayNoToBullying #TheJokeIsOld #NickelbackHasSoldOver50MillionAlbums." ~Shelby Morton
Do you think Avril is justified in her response or is she overreacting? Let us know in the comments below!