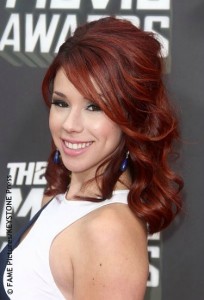 If you haven't seen MTV's Awkward. yet, then you must be living under an awkward rock. The third season premieres today and Tribute had the privilege to interview one of the stars of the show, Jillian Rose Reed. In her own words, Jillian described the show as "The story of how Jenna [Ashley Rickards] redefines herself and all of the awkward moments along the way."
Jillian is a young star on the rise and her role as Jenna's best friend Tamara is far from her first major acting role. By the age of 12, she'd already performed in 27 musical productions. Since then, Jillian has been seen on popular TV series like Weeds, Community and The Middle. Her current gig on Awkward. spotlights her acting as the hilarious Tamara and she assured us the season three premiere is bound to be filled with laughs, love and of course, everything awkward. She also has a new movie coming out later this year called Confessions of a Womanizer, co-starring Gary Busey.
If a parental-type figure asked what "awkward" means, how would you describe the word?
I would describe the word "awkward" as your most uncomfortable moment. A moment where you have no words, feel super weird, and have no idea how to get yourself out of the situation so you probably do something strange. That's awkward. Literally.
If Awkward. was a show entirely about Tamara, what do you think some major episodes might entail?
If Awkward. was about Tamara, I bet every episode would be about her trying to succeed in a different high school activity. We've already seen her try out for school plays, the band, and the dance team. I'm sure there's many more she'd love to tackle!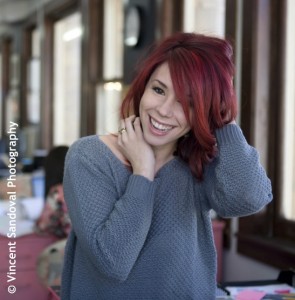 What is the most awkward thing you had to do for the show?
We had an episode last season where Tamara peed her pants at the Black Hearts Party. It didn't end up in the episode, but they rigged my pants so that we could get the shot. It was extremely embarrassing even though it was fake!
What's the difference between acting in television and movies?
Well, in television you really get the opportunity to grow with your character! I enjoy TV because I get to live with my character for years while still working on new scripts every week. With movies, you work on it for a month or so and then you usually won't play that character again.
What's your favorite movie and why?
I'm totally a romance junkie. I LOVE chick flicks. My all-time favorite movie is The Holiday… Jude Law is just too cute.
If you could be any movie character, who would you be and why?
Something in an action movie! I've never tackled a role like that before so I think would be really fun and challenging!
Who in television or film would you like to work with and why?
I would love to work with Jennifer Aniston or Lisa Kudrow. I grew up watching Friends, it's the reason I got into comedy. Working with one of them would be working with one of my idols!
Tell me a bit about the new movie you worked on, Confessions of a Womanizer.
Confessions of a Womanizer was a super fun independent comedy I worked on over the summer. It also starred Andy Lawrence and Gary Busey. I played one of the love interests to Andy's character. It's a funny movie about a womanizer type of guy trying to find love.
The third season of Awkward. premieres tonight at 10 p.m. EST on MuchMusic. ~Renita Naraine