Back to School Gift Guide offers unique items for everyone!
By Tribute on August 29, 2017 | 1 Comment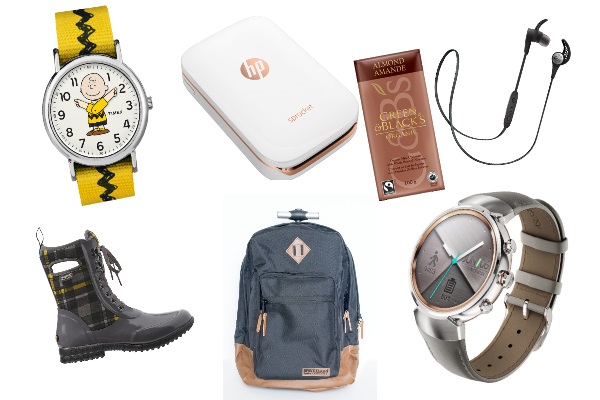 It's that time of the year many of you might be dreading – back to school.  The only way to kick off that bittersweet feeling and bid au revoir to summer is to check out the gift guide we have compiled to help you get back into the swing of things.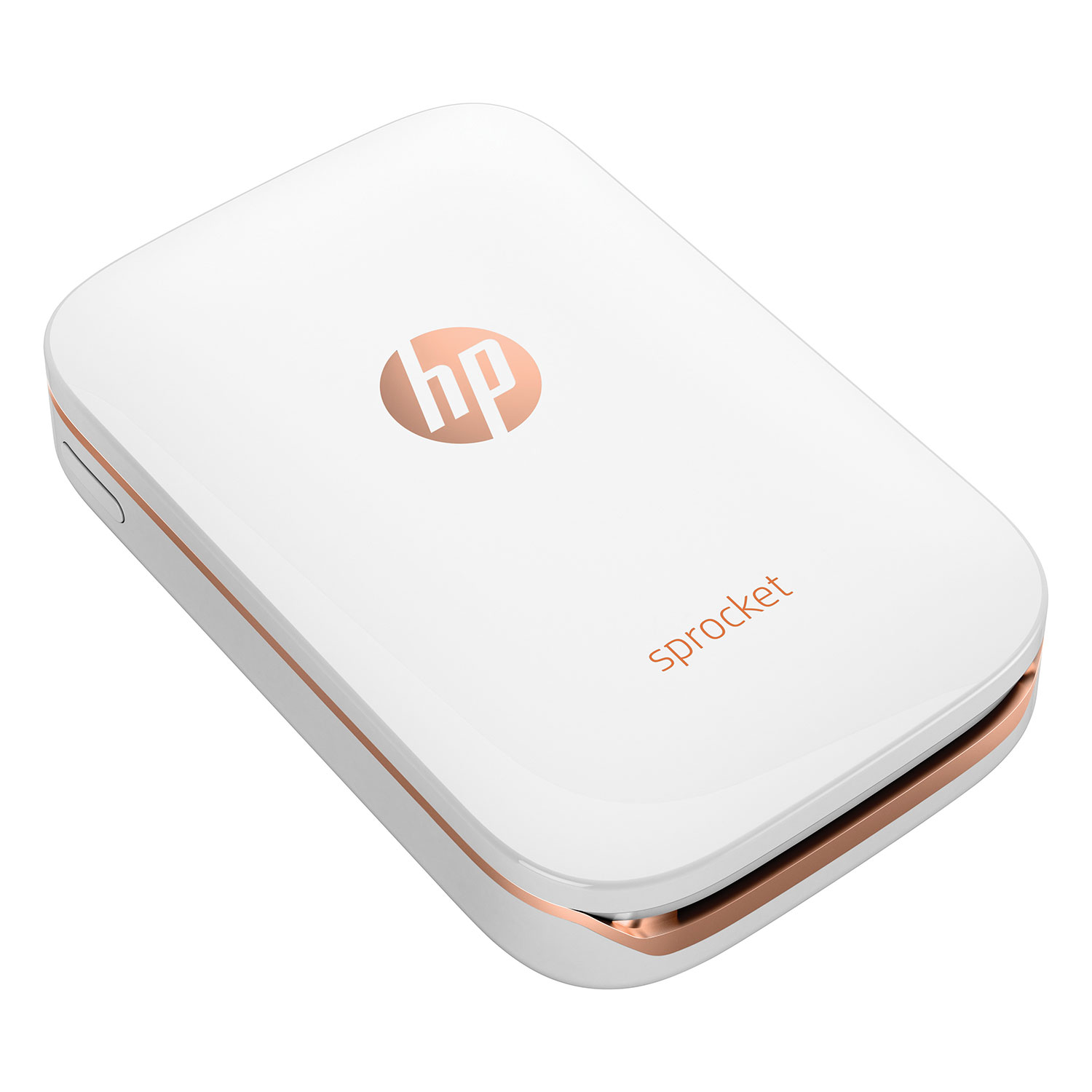 Entertainment 101: Best Buy
Best Buy has a range of finds for kids going back to school. An interesting one that on many kids' must-have list is the HP Sprocket Photo Printer, $159.99. Printing straight from your tablet or smartphone, this portable printer will print 2″ x 3″ inch aww-worthy snapshots. School and university will be a lot of fun with pocket-sized photos (you can customize your photos before printing). Another item from Best Buy to set your sights on is the Jaybird Wireless Bluetooth Headphones, $129.99, so you can stream audio while on the run. They're sweat-proof with a long-lasting battery and you can answer calls as well.
Watch It: Timex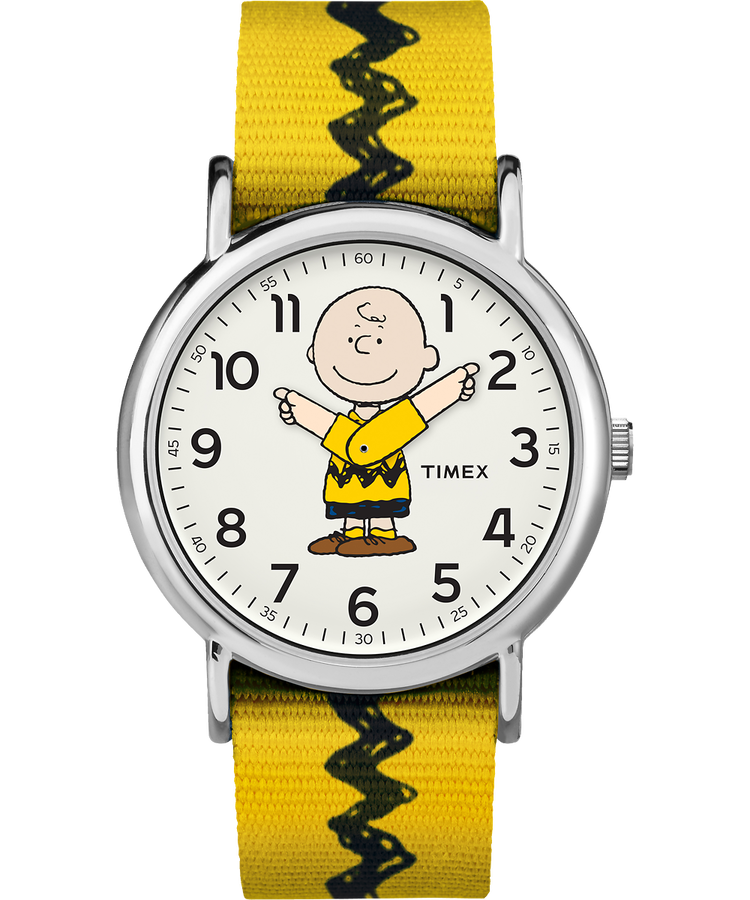 A cute watch to gift the little ones going back to school is the Charlie Brown Peanuts Weekender watch, $80, from Timex. The light-up watch dial lets Charlie's arms move around the clock to tell the time — isn't that cute? The straps are interchangeable so you can choose any other strap you'd like. I call dibs on this one.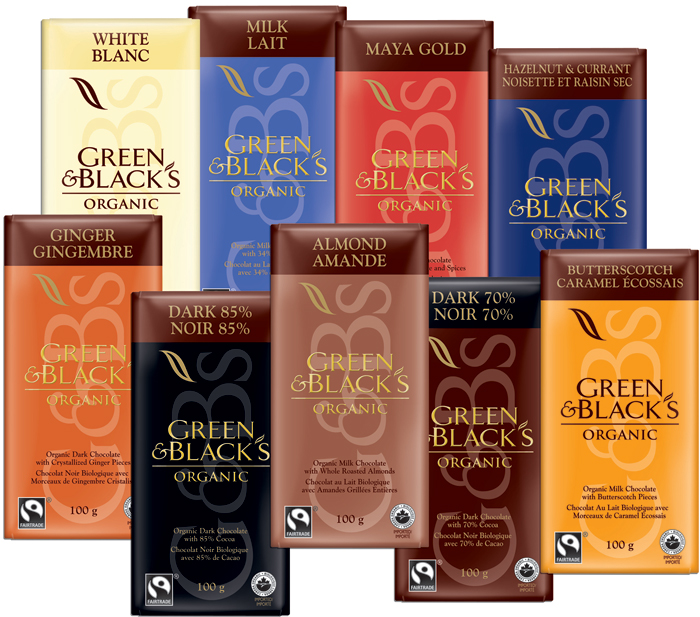 Choco Mania: Green & Black's
Green & Black's Organic Chocolate bars are not only healthy and tasty snacks for your hungry student — you might want to pick up a few extra bars so you can indulge on these tasty and healthy treats yourself. Green & Black's Organic Dark Chocolate with Crystalized Ginger Pieces has a refreshing taste and offers rich, 60 percent cocoa chocolate. If you prefer a sweet-bitter taste, try the Dark Chocolate with crunch Yorkshire toffee. The milk chocolate bars have an extra hint of cocoa for an exceptionally chocolaty taste. We personally can't get enough of the Milk Chocolate bar with delicate flakes of Anglesey Sea Salt and the Milk Chocolate bar with Chopped Roasted Almonds. It's valued at $4.59 per 100 gram bar.
Tech Savvy: ASUS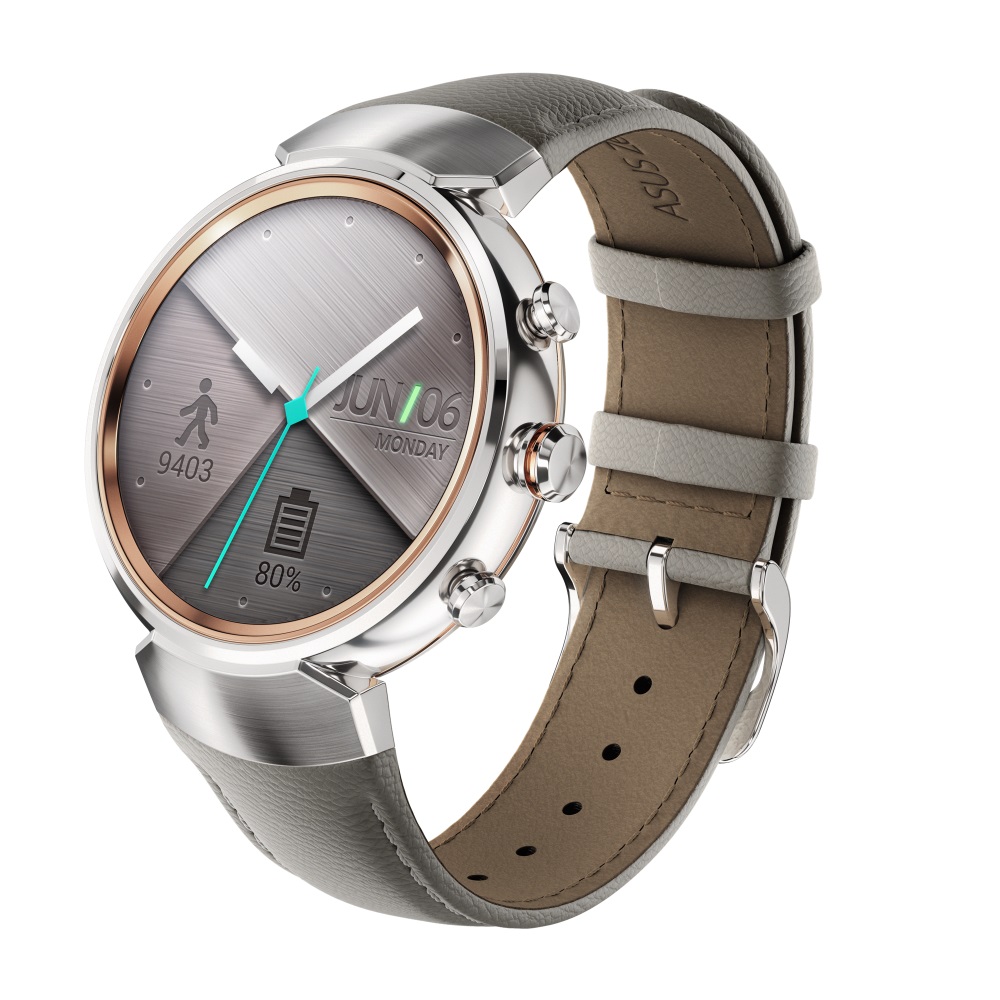 ASUS ZenWatch 3, $349.99, is the next level gadget that everyone will be talking about. The device has a customizable dial and tracks your activity — a perfectly handy smart watch. It handles messages and calls so you can keep up to speed with due dates and group meetings for school. And if you aren't in school, well, we'd still want this one to make life a tad easier.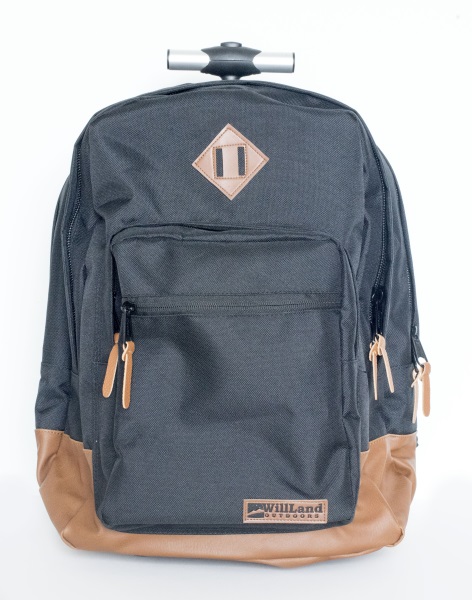 All for Backpacks: WillLand Outdoors
Canadian company WillLand Outdoors offers a variety of backpacks, messenger bags and duffle bags for every need. We love the Luminosa Forte Freedom Dark Knight with wheels. It's perfect for students who need to carry heavy school books. The durable PU leather bottom reinforcement, dual internal hidden water bottle pocket and multi-functional organizer pockets already make it a find, but in addition it comes with a built-in laptop pouch (fits up to a 15-inch laptop). At only $99.99, this is a must-have back-to-school accessory.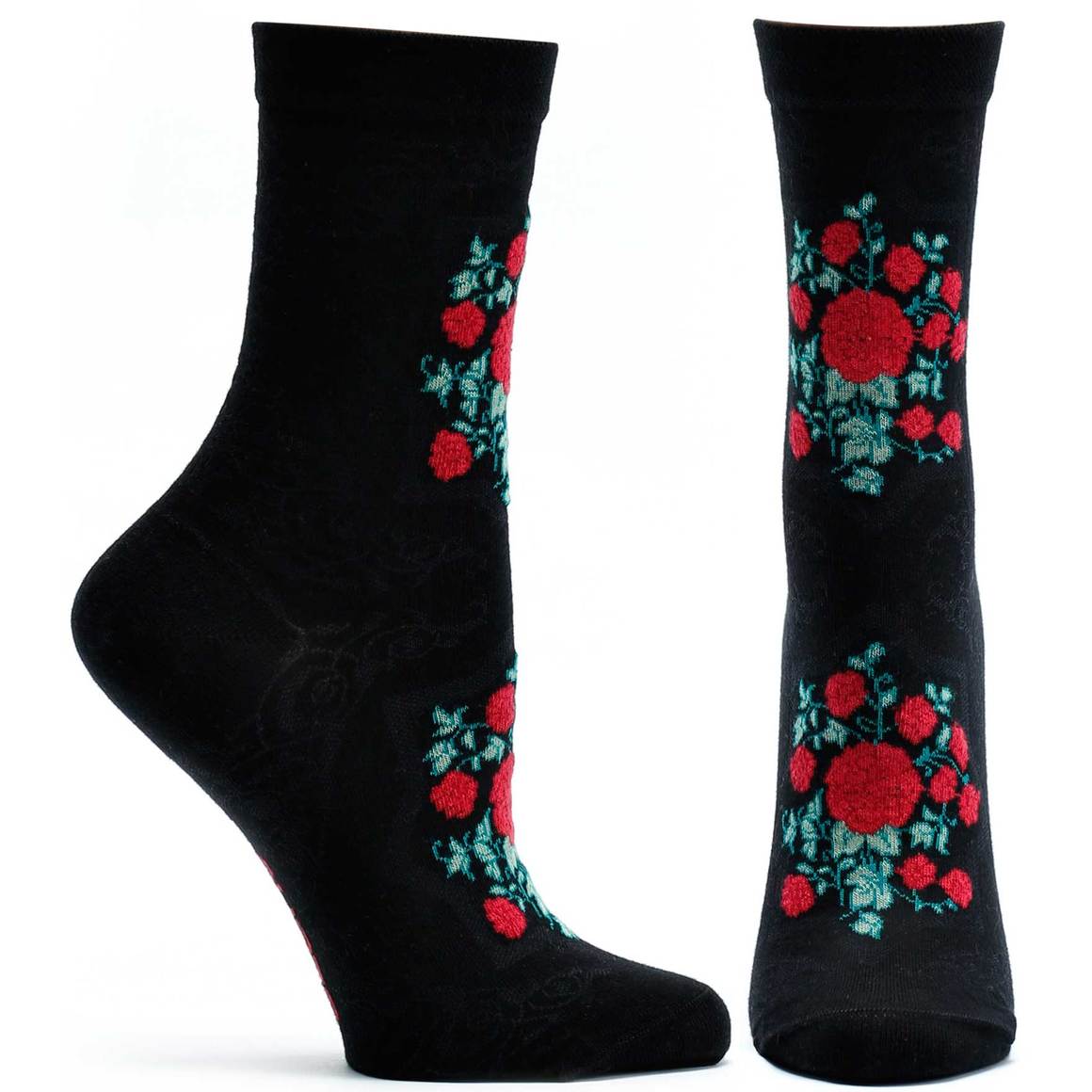 Style It Up: Ozone Socks
Also on the back-to-school must-haves list is a new pair of socks that's perfect for both kids and adults alike (especially given Canada's cold climate). The Indian Rosettes Sock, $20, from Ozone Socks is just one example of the various types of colorful and pretty designs available to take you back to school in fall.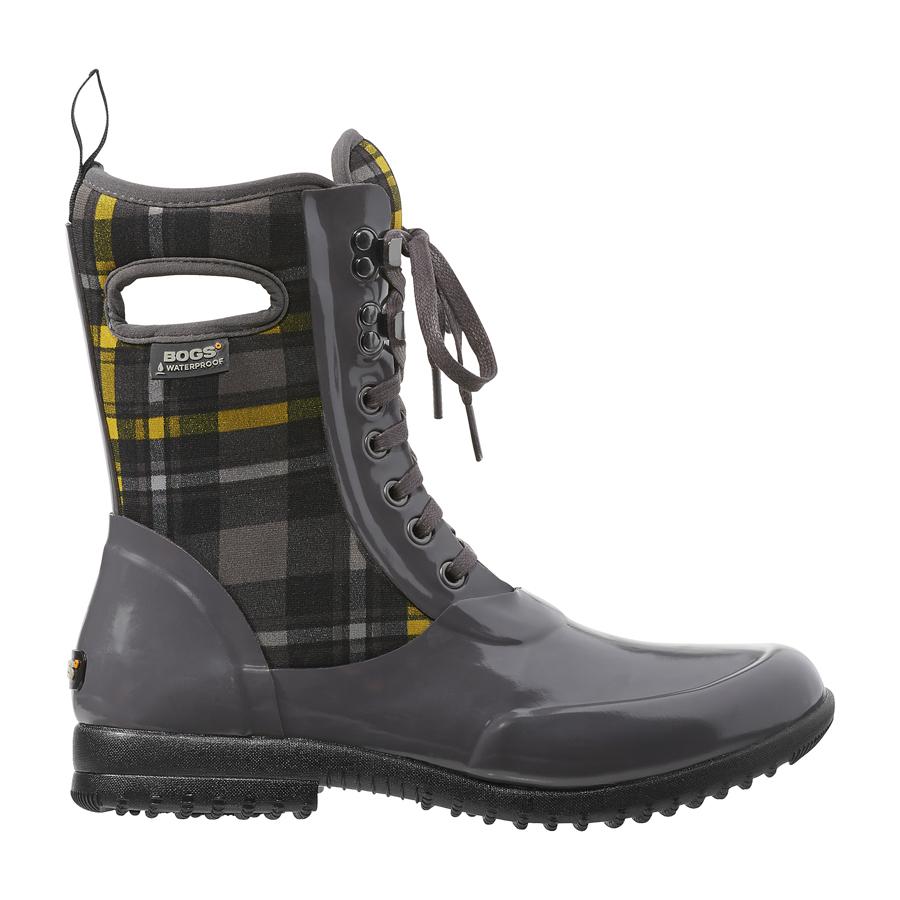 Step Up: BOGS Boots
Heading into fall, the one thing you need to keep warm and dry is a good ol' pair of cozy rain boots. BOGS Footwear has a new range of colorful and eye-catching rain boots this season. The Sidney Lace Plaid Boots, $140, can take you from puddle to puddle in style. They are 100 percent waterproof and the insulation will make sure you have no reason to complain as the weather gets cooler.  ~Marriska Fernandes and Alexandra Heilbron
---
---
---
---
Similar Articles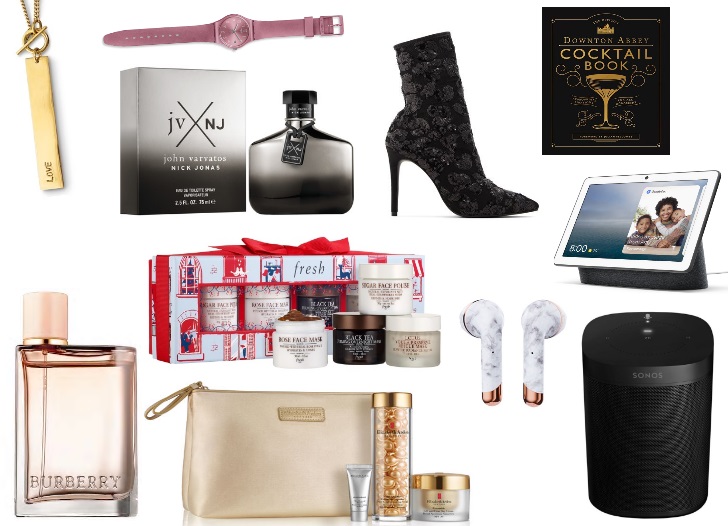 December 13, 2019 | 29 Comments
If you haven't got your holiday shopping done yet, then you're in luck. We have curated some last-minute gift ideas for everyone on your list!
---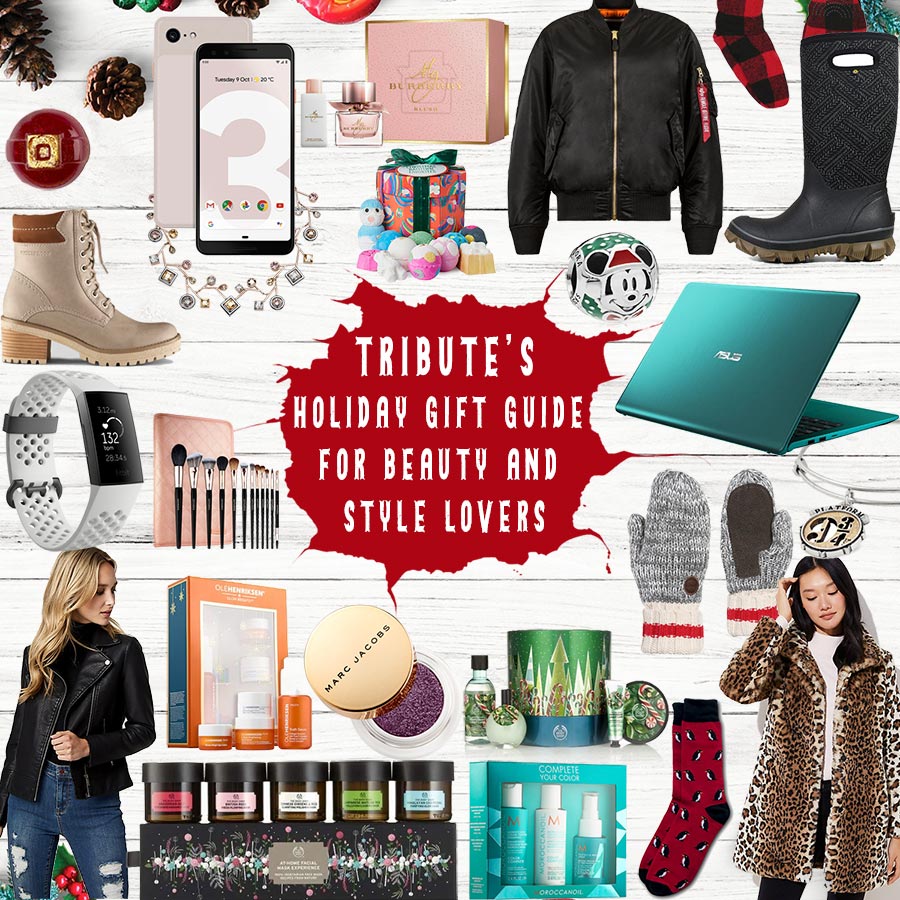 November 30, 2018 | 5 Comments
Our Holiday Gift Guide for Beauty and Style Lovers will help you to help shop for beauty and style mavens. These items will earn you brownie points this season.
---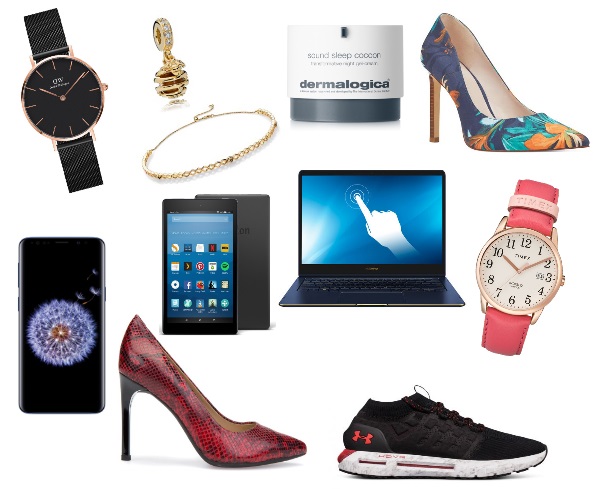 April 19, 2018 | Comments Off on Mother's Day Gift Guide 2018
Whether she's a style-savvy lady, a beauty maven or a tech-savvy woman, here are a few suggestions that will make Mother's Day a special one.
---