Bad choices result in big laughs from Good Boys – film review
By Tribute on August 16, 2019 | Leave a Comment
This tween comedy will strike a nostalgic, if embarrassing, chord for audiences in this juvenile romp of delinquency and friendship.
In a summer that has featured some truly fantastic and varied comedies from Long Shot to Booksmart and Yesterday, Universal looks to add to this hilarious summer with the tween comedy Good Boys.
The film follows the trio of Max (Jacob Tremblay), Thor (Brady Noon), and Lucas (Keith L. Williams), better known by their nickname "The Beanbag Boys" as they embark into the sixth grade. Though a little awkward and random, the boys attempt to navigate their burgeoning adolescence as puberty begins to settle in. Max is invited by the coolest kid in the grade, Soren, to his "kissing party."
While he is initially hesitant, Max learns that his crush, Brixlee, is going to the party and sees this as an opportunity. He gets Thor and Lucas invited as well and together the trio attempt to figure out the best way to show up to the party as experienced kissers. From searching porn, to practicing on a sex doll they mistake for a CPR doll, the boys then decide to use Max's dad's drone to spy on his high school neighbor Hannah (Molly Gordon) and her boyfriend. However, when Hannah and her friend Lily (Midori Francis) confiscate the drone to teach the boys a lesson, Thor steals Hannah's bag for leverage.
When they later meet up at a park to exchange Hannah's stuff for the drone, the boys soon learn that there are drugs within her possessions and attempt to circumvent the deal, resulting in the drone's destruction. The boys then come up with a plan to get the money needed to replace the drone, leading them down a rabbit hole of bad decision after bad decision.
Much like this summer's earlier comedy Booksmart, Good Boys is essentially another spin on Superbad's coming-of-age narrative. However, unlike Booksmart or Superbad, the film doesn't follow graduating high schoolers, but tweens entering the early stages of puberty at the beginning of the sixth grade. In that sense, it gives the film a fresh spin on the narrative that looks to provide similar raunchy laughs, but with younger characters. Admittedly, the film can feel a little inappropriate given the ages of Max, Thor, and Lucas, with them being presented a bit smarter than you would expect for kids of that age. It's an absurd premise for sure, especially with the hijinks the kids get up to, however, once you get past that, there is a lot to enjoy with this film.
One thing the film does exceptionally well is strike a nostalgic, if embarrassing chord, at least from a male perspective. The way the boys begin to explore the world with their burgeoning puberty is both familiar and foreign. The antics they get up to, like Max creating a female video game character with larger assets, is something essentially every young male has gone through in one way or another.
However, the timeliness of this film also brings in modern ideas that weren't present for many others growing up. As much as things stay the same from generation to generation, there are things that change in how hormonal boys approach the opposite sex during this time, which leads to some outright hilarious scenes involving role play using the aforementioned sex doll.
On that note the film is squarely aimed at a male audience. That isn't to say women won't find some of the antics hilarious, but factoring in the age of its protagonists, Good Boys is a niche film. Additionally, if you've been following much of the film's marketing and promotional material, it's a bit disappointing that much of the film's funnier pieces are spoiled in the trailers and TV spots.
In spite of that, there are still a ton of fun surprises along the way with some outright laugh-out-loud moments. As one of the last comedies of the summer before school starts, Good Boys is worth a view as we head into the fall season of films. ~Paolo Maquiraya
If you have seen Good Boys and you would like to rate/review it yourself, click here.
---
---
---
Similar Articles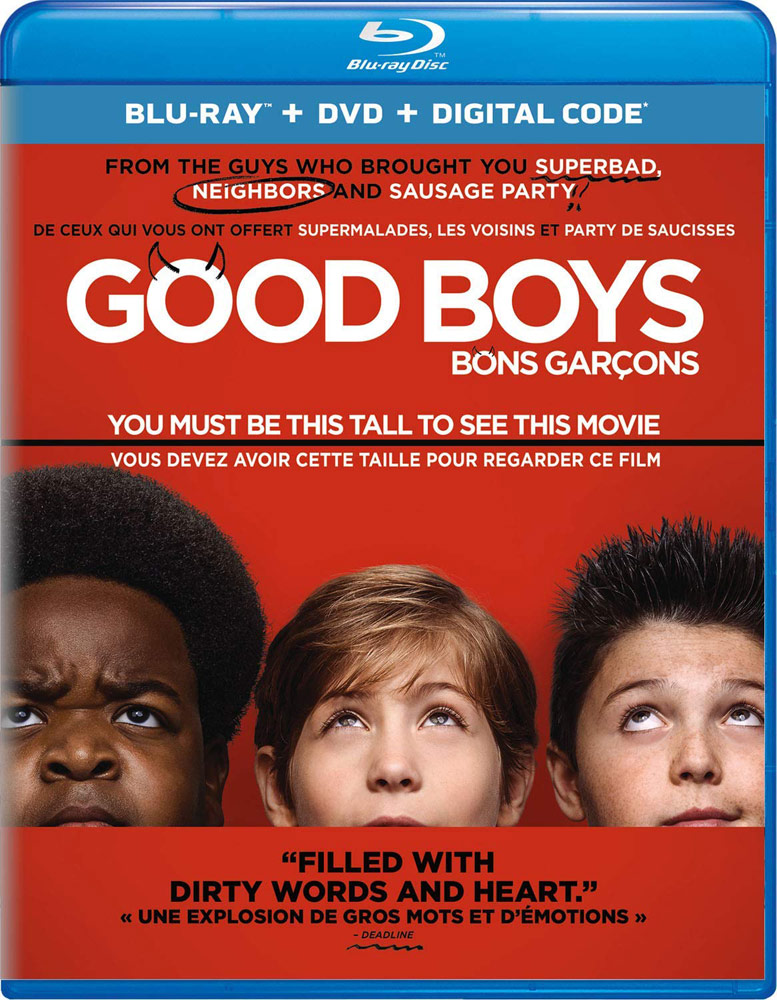 November 12, 2019 | Leave a Comment
Check out all the great movies that are releasing on DVD and Blu-ray today, including Good Boys, Brian Banks, After the Wedding, Angry Birds Movie 2, plus more!
---
September 15, 2019 | Leave a Comment
IT: Chapter Two continued its reign of terror at the box office in its second weekend. Newcomers Hustlers and The Goldfinch also landed in the top five.
---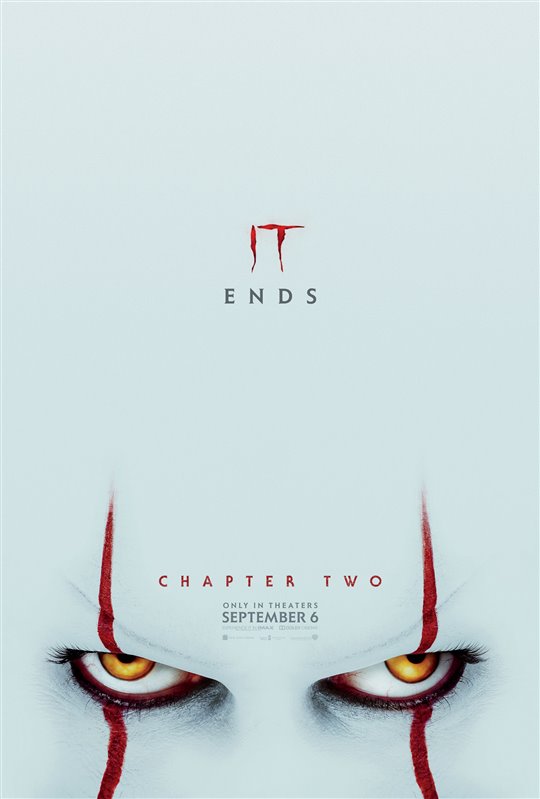 September 8, 2019 | Leave a Comment
The sequel horror film IT: Chapter Two debuted in the top spot at the weekend box office, haunting moviegoers with a darker and more menacing Pennywise.
---