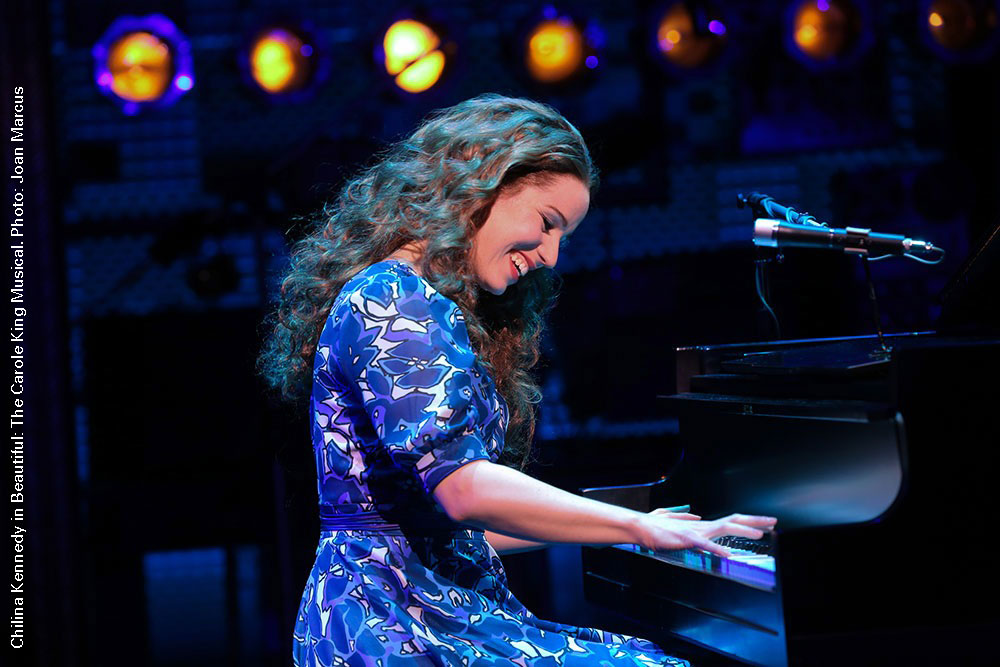 Beautiful: The Carole King Musical opened last night at the Princess of Wales Theatre for a one-month engagement to a well-deserved standing ovation.
The musical follows the story of famed singer/songwriter Carole King from the time she sells her first song at age 16 to music publisher and impresario Don Kirshner, to a quickly formed but very prolific and successful partnership with lyricist Gerry Goffin, to her decision to sing her own songs and finally hit the stage as a performer herself.
Even those who think they've never heard Carole King's music (her fame as a performer began after the release of her hit debut album in 1971, Tapestry) will be surprised and delighted to recognize catchy hit after catchy hit penned by King in her early years for other artists.
The musical moves quickly, as Carole and Gerry write songs for many of the top artists of the 1960s and the audience is treated to performances by the talented cast in the roles of artists such as The Drifters, The Shirelles, The Righteous Brothers and Little Eva.
We also see the formation of another songwriting team — Cynthia Weil and Barry Mann, who wrote many hits over the same years as Carole and Gerry for Don Kirshner.
Not only does the audience enjoy amazing musical performances, but there's plenty of humor and even "quick-change magic" as cast members change from one outfit to another in a split second, earning gasps of amazement from the audience.
Chilina Kennedy, who plays Carole, is the first performer on the stage, as she plays piano and sings "So Far Away" directly to the audience. Her warmth and winning smile immediately wins over the crowd.
Beautiful: The Carole King Musical is a show that lifts the spirits as it shows one woman's journey to enormous success in a time when songwriting was a male-dominated profession. You'll leave the theatre with your toes still tapping as you hum one or more of King's many memorable hits.
Beautiful: The Carole King Musical runs to May 5, 2019 at the Princess of Wales Theatre in Toronto. Click here for more information and to get tickets.  ~Alexandra Heilbron