Beauty and the Beast breaks records in this week's new trailers
By Tribute on November 18, 2016 | 1 Comment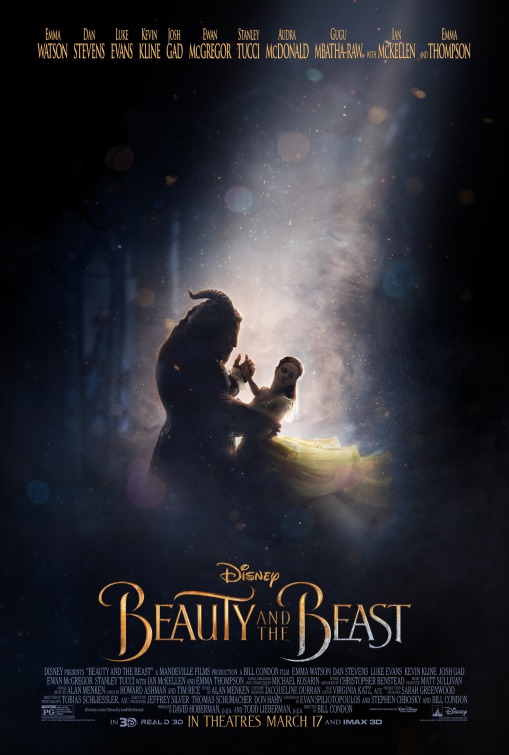 It's a movie-lovers dream this week at Tribute.ca, with an impressive 14 new and buzzed-about trailers to binge on.
After its teaser trailer was viewed a record 91.8 million times back in May, making it the most-watched teaser ever in a 24 hour span, Beauty and the Beast has now managed to best even that amazing feat. In its first day of release, the Disney live-action remake's official trailer racked up a whopping 127.6 million views, beating out previous record-holder Fifty Shades Darker (114 million).
The premiere trailer for Ghost in the Shell also went viral, but for much more divisive reasons. The flick, which has landed its fair share of backlash due to Scarlett Johansson's casting, is a remake of a beloved anime series of the same name and follows a government operative/cyborg tasked with taking down a dangerous hacker in futuristic Japan.
The brand-new trailer for Kong: Skull Island also hit the web, and it's got Tom Hiddleston, Sam Jackson, and Brie Larson as unwitting intruders on a mysterious island inhabited by the mythical giant gorilla Kong.
Other first looks include the emotional Jackie, which stars Natalie Portman as former first lady Jacqueline Kennedy, the gripping Patriots Day, which centers around the heroism during the 2013 Boston Marathon bombing, and the out-of-this-world Valerian and the City of a Thousand Planets, a sci-fi adventure about two government operatives investigating a new species that threatens to destroy the human race.
Check out all the latest trailers below:
1. Beauty and the Beast
2. Ghost in the Shell
3. Kong: Skull Island
4. Jackie
5. Patriots Day
6. Valerian and the City of a Thousand Planets
7. Monster Trucks
8. Live By Night
9. Underworld: Blood Wars
10. Collateral Beauty
11. Hidden Figures
12. Why Him?
13. Solace
14. Renegades
Beauty and the Beast- When Belle (Emma Watson) finds her father (Kevin Kline) imprisoned in a tower by The Beast (Dan Stevens), she offers herself as a prisoner in exchange for his release. She finds to her amazement that the inanimate objects in the castle are alive and can talk. She makes friends with them and is told that the Beast is not as terrible as he appears. She slowly gets to know the frightening creature, just as the townsfolk are preparing to rescue her.
Ghost in the Shell- Cyborg agent Motoko Kusanagi (Scarlett Johansson), known simply as The Major, lives in 2029 futuresque-Japan, where artificial intelligence is more real than reality itself. Kusanagi and her security team Public Security Section 9 must take down notorious hacker, the Puppet Master, and distinguish where humanity ends and cyborgism begins.
Kong: Skull Island- In the 1970s, a diverse team of explorers (featuring Tom Hiddleston, Brie Larson, and Samuel L. Jackson) is brought together to venture deep into an uncharted but beautiful isolated island that goes by the name of Skull Island, in the Indian Ocean. They soon discover that the island hides a treacherous secret — as the home of the gigantic and prehistoric ape known as King Kong, who possesses great strength and semi-human intelligence.
Jackie- After the assassination of President John F. Kennedy, First Lady Jacqueline "Jackie" Kennedy (Natalie Portman) struggles with grief, trauma, and overwhelming media attention in the midst of an incredible tragedy that stunned all of America. This riveting biopic details the private moments between Jackie and her two small children, John Jr. and Caroline, as well as with her brother-in-law Robert (Peter Sarsgaard), LIFE journalist Theodore H. White (Billy Crudup), and a Catholic priest (John Hurt), as she attempts to uphold her husband's unforgettable legacy.
Patriots Day- An account of the bravery of the police force during the events surrounding the 2013 Boston Marathon bombings by Boston Police Commissioner Ed Davis (John Goodman). Sergeant Tommy Saunders (Mark Wahlberg) and his wife Carol Saunders (Michelle Monaghan) are two composite characters in the movie, while Sgt. Jeffrey Pugliese (J.K. Simmons), the officer of the Waterdown Police Department who helped track down the bombers, is also profiled.
Valerian and the City of a Thousand Planets- Government of Human Territories operatives Valérian (Dane DeHaan) and Laureline (Cara Delevingne) are tasked with maintaining order throughout the universe. On the orders of their commander (Clive Owen), they must investigate the intergalactic city of Alpha, where a new species is evolving — one that threatens to destroy the entire human race.
Monster Trucks- The action adventure Monster Trucks follows Tripp (Lucas Till), a high school senior with a serious passion for trucks, who even builds his own using bits and pieces of scrapped cars. What he never expected was that he would find an actual monster in his truck. Tripp discovers a creature who can act as the engine to his monster truck, allowing him to perform superhero feats. Tripp names him "Creech," and the two go on an unforgettable adventure together, forming an unbreakable bond.
Live By Night- In 1920s Boston, Joe Coughlin (Ben Affleck) is a WWI vet and self-described anti-establishment outlaw. He's also the son of a Boston Police Deputy Superintendent. When Joe crosses a powerful mob boss by stealing his money and his moll, the affair ends in tragedy and he sets out on a path of revenge and ambition that leads him out of Boston and up the ladder of Tampa's rum-running underworld. As he navigates Prohibition-era Tampa, his moral code is tested and he learns that his desire to see justice served comes with a hefty price tag. Live By Night is based on a Dennis Lehane novel of the same name.
Underworld: Blood Wars- In the fifth installment of the Underworld franchise, Underworld: Blood Wars, Kate Beckinsale returns as Selene while the war between Vampires and Lycans rages on. With her loved ones dead after being hunted down by enemies, Selene's involvement in the war is personal. She finds an ally in David (Theo James), as he informs Selene that the new leader of the Lycan clan, Marius, is leading them in a fiendish plot to use her blood to make them invincible to the vampires and their Death Dealers.
Collateral Beauty- Collateral Beauty follows Howard Inlet (Will Smith), once a brilliant, creative advertising executive in New York City but now a shattered version of his former self. After the tragic death of his young daughter, he withdraws from the world. But he finds the strength to take part in a grief counselling group and eventually writes letters to time, love and death as a way to cope with his sadness. As he sinks into a downward spiral of depression, Death (Helen Mirren), Time (Jacob Latimore), and Love (Keira Knightley) show up in his life to try to help him deal with his daughter's passing.
Hidden Figures- Hidden Figures is the inspirational true story of the first female African-American mathemetician, Katherine Johnson (Taraji P. Henson), and her two colleagues, Dorothy Vaughan (Octavia Spencer) and Mary Jackson (Janelle Monáe), whose groundbreaking calculations helped NASA catch up in the "Space Race" with the Soviet Union and allowed John Glenn (Glen Powell) to become the first American astronaut to successfully make a complete orbit of the Earth. In addition to helping launch John into orbit, the brilliant women crossed gender and race lines, defied expectations and battled stereotypes.
Solace- When FBI Special Agent Joe Merriwether (Jeffrey Dean Morgan) is unable to solve a series of homicides, he decides to enlist the help of his former colleague Dr. John Clancy (Anthony Hopkins), a retired physician with psychic powers, in the psychological thriller Solace. The reclusive Clancy, who shuttered his practice and retreated from the world following the death of his daughter and subsequent break-up of his marriage, wants nothing to do with the case. He soon changes his mind after seeing disturbingly violent visions of Joe's partner's (Abbie Cornish) ultimate demise. When Clancy's exceptional intuitive powers put him on the trail of a suspect, Charles Ambrose (Colin Farrell), the doctor soon realizes his abilities are no match against the extraordinary powers of this vicious murderer on a mission.
Why Him?- A straight-laced, overprotective dad named Ned (Bryan Cranston) and his family travel on holiday to visit his daughter Stephanie (Zoey Deutch), who's studying at Stanford. There, Ned meets his worst nightmare: Stephanie's new socially awkward billionaire boyfriend Laird (James Franco), who is by far the opposite of Ned's envisioned perfect suitor. Finding him wildly inappropriate for his daughter, Ned sees Laird as obnoxious, rich, and worst of all, tattooed. When Ned discovers Laird is planning to propose to Stephanie, his panic turns into a mission to stop the engagement before it happens in the comedy Why Him?.
Renegades- The action thriller Renegades follows a team of disgraced Navy SEALs sent on a new and highly unauthorized mission in Bosnia. Rumor has it that during WWII, the Nazis had plans to steal a wealth of gold from the French, but townspeople flooded a village to stop them from obtaining it. Now that gold, worth $300 million, rests at the bottom of a lake. It's these five men's job to recover it — without getting caught, that is.
---
---
---
---
Similar Articles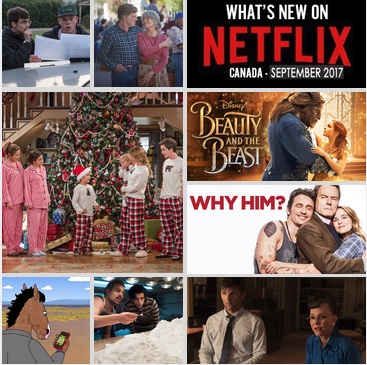 September 1, 2017 | 2 Comments
There's a whole new list of films to watch on Netflix this month. From Angelina Jolie's new film to the third season of Narcos, here's your September watch list.
---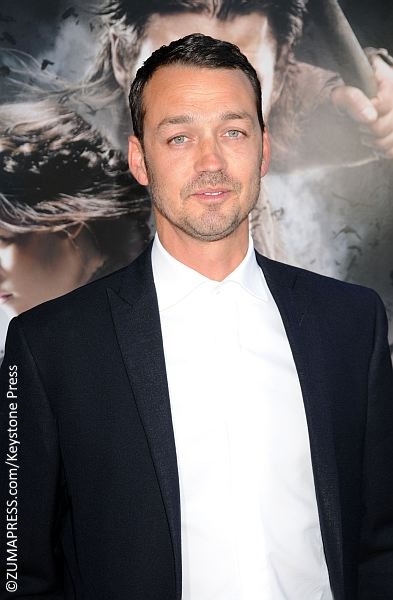 July 28, 2017 | 3 Comments
We chatted with Ghost in the Shell director Rupert Sanders about adapting the anime series, working alongside Scarlett Johansson and his views on technology.
---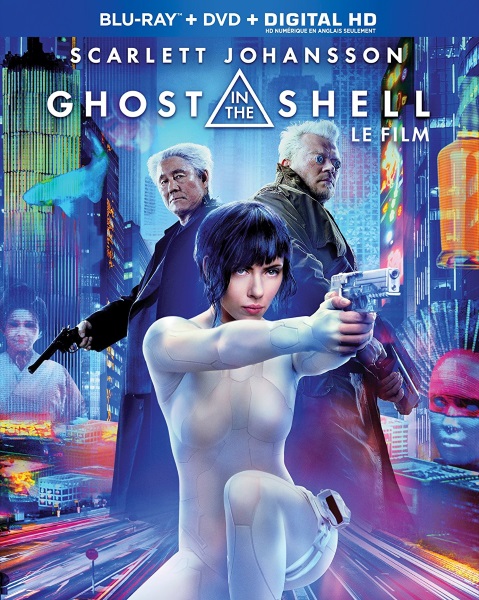 July 25, 2017 | Leave a Comment
Ghost in the Shell, starring Scarlett Johansson as a cyber-enhanced super soldier, is a fun ride with stunning visuals. Check out our Blu-ray review.
---