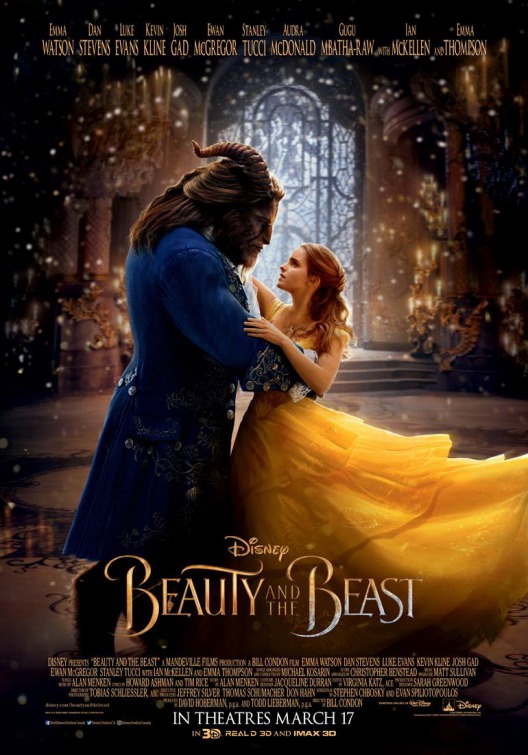 Disney's take on the live-action Beauty and the Beast has turned out to be highly successful, with it now being the highest grossing PG-rated film of all time. This has been just the beginning of classic live-action revamps to come from the company. There are currently over a dozen Disney remakes in production, with numerous being sequels.
A report from Box Office Mojo shows that Beauty and the Beast has earned $489 million domestically, which slightly edges everyone's favorite fish Finding Dory (2016) out of the number one spot. Internationally, Beauty and the Beast has been even more of a smash hit, and will probably go down as one of the most successful films of the year. The movie has already grossed a total of $1.185 billion worldwide.
The studio has been on quite a roll recently, and it can add another win to the growing list. It's not just the aforementioned Finding Dory and Beauty and the Beast doing numbers at the box office — many of the studio's movies have been highly successful. The films Alice in Wonderland (2010), Frozen (2013), and Zootopia (2016) have also grossed over $1 billion for the company.
The original Beauty and the Beast was a big success itself when it hit theaters, grossing over $400 million worldwide. It was also the first animated film to be nominated for Best Picture at the Academy Awards.
You can rest assured with the success Beauty and the Beast is enjoying, that Disney won't be slowing down anytime soon. Although it has been announced there won't be a sequel for this film, you can probably expect some spin-offs announced in the future. ~Brenden Zerihun