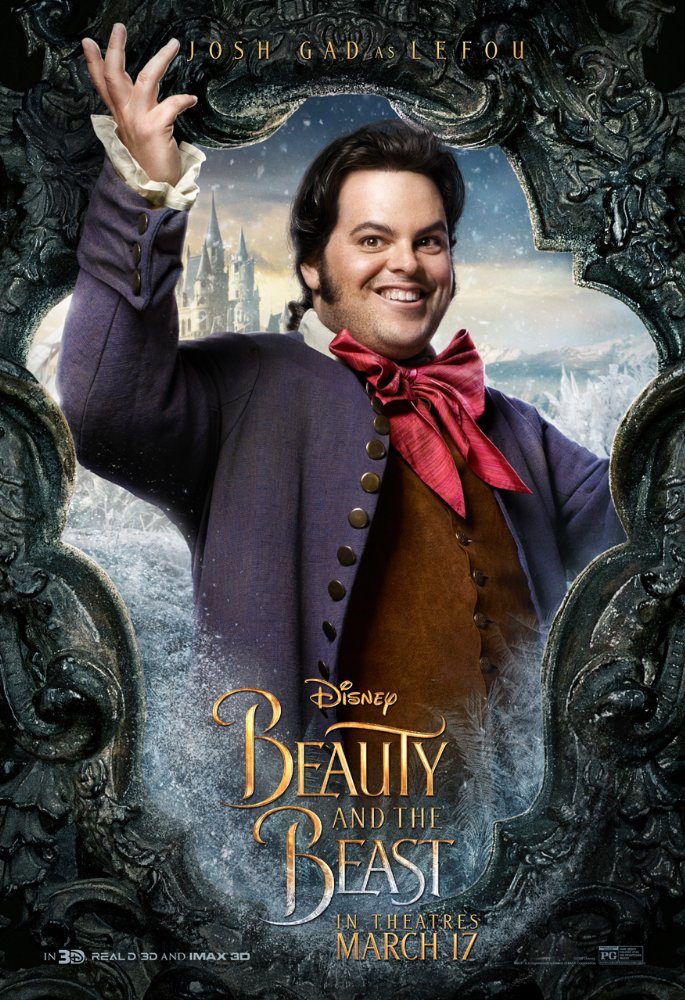 The sexuality of one character in Disney's live-action remake of Beauty and the Beast has ruffled quite a few feathers in recent weeks. Now, Malaysia is taking a hard stance on the subject and pulling the film from release.
The character at the root of the controversy is LeFou, who is Gaston's sidekick and is played by Josh Gad in the film. It was revealed a few weeks ago that LeFou would be portrayed as openly gay, a groundbreaking move for Disney, which has never featured an LGBTQ character in one of its films until now.
According to Variety, Malaysia has dropped the film despite the country's official censors having approved a version without the highly-publicized "gay moment."
Apparently, the "gay moment" involves a scene where LeFou's homosexuality, which is never really made 100 per cent clear, becomes a little more defined as he dances with another man for approximately two seconds on a very crowded dance floor.
Variety adds that Bill Condon's film was scheduled to hit screens this Thursday (March 16) but has disappeared from some local movie listings. More than that, theater chain Golden Screen Cinemas posted a note on its website saying Beauty and the Beast "has been postponed by Disney until further notice."
Abdul Halim, chairman of Malaysia's film censorship board, addressed the decision to excise the "gay moment" from the film in a comment to The Associated Press. He said, "We have approved [the movie], but there is a minor cut involving a gay moment. It is only one short scene, but it is inappropriate because many children will be watching this movie."
When asked why the film had been shelved even after the cut had been made, Halim had no answer.
Malaysia is a socially conservative country where gay sex remains punishable by law, including imprisonment. As Variety points out, "Gay characters are allowed to be shown in movies, but only if they are portrayed negatively or as repentant."
Russia is another country that has deemed LeFou's sexuality to be problematic. It stamped Beauty and the Beast with a 16+ rating due to the "gay moment," meaning viewers must be at least 16 years of age to buy tickets.
But the discussion has reached North American shores as well. Owners of the Henagar Drive-in Theatre in Alabama are refusing to air the film because of LeFou's sexuality, drawing on religion as reason.
In a Facebook post they shared, they wrote, "If we can not take our 11 year old grand daughter and 8 year old grandson to see a movie we have no business watching it. If I can't sit through a movie with God or Jesus sitting by me than we have no business showing it."
The owners added, "We will not compromise on what the Bible teaches. We will continue to show family oriented films so you can feel free to come watch wholesome movies without worrying about sex, nudity, homosexuality and foul language."
Despite the backlash, the cast of Beauty and the Beast is making light of the fuss. At the film's New York City premiere on Monday (March 14), Ian McKellen — who plays Cogsworth — joked that the picture marks "another gay extravaganza" for director Bill Condon. He was alluding to Gods and Monsters (1998), a sexually-charged drama about gay director James Whale. Ian starred in the film and earned an Oscar nomination for his performance.
What are your thoughts on the controversy swirling around Beauty and the Beast? Does LeFou's sexuality affect your interest in the film? ~Matthew Pariselli